get elephant's newsletter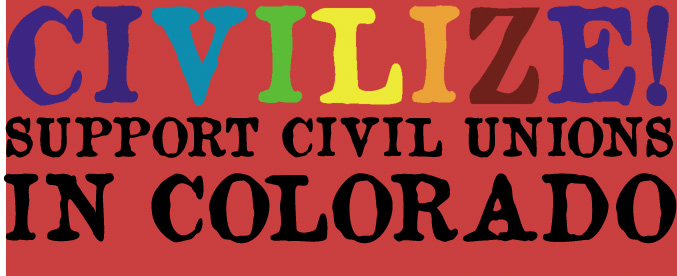 We here at New Era are big on politics. We love campaigning, registering folks to vote and turning them out to vote. However, between elections, we've got to fill our time with something, and we're sure that there's no better cause than making sure every citizen in Colorado can enjoy the same, equal rights. To be honest, it kind of turns us on. That's why we've taken up working with our partners on the civil unions bill, which was just introduced into the Colorado Senate yesterday by Sen. Pat Steadman, and have a dedicated campaign staff of interns working on it. Part of passing this bill into law is showing our legislators that there is a huge, active, base of support for civil unions in Colorado. That's why we need you to sign our petition. Civil unions afford gay couples many of the same rights that married couples enjoy and is supported by nearly 70 percent of Coloradans. Since gay marriage is currently banned in Colorado, this is a step towards full equality.
It's in that spirit that we ask you to click this link – Sign Our Civil Unions Petition – and help us make sure that this bill passes.