get elephant's newsletter
Serving where it matters most.
This is the second article in a series. To view the first, click here. The next article is here. The original version of  this article appeared on the YogacityNYC website.

A charismatic teenage boy in the film 'The Fire Of  Yoga' says:
"Personally, I'm a little violent, but, you know, I think I need yoga and meditation, 'cause all the scars on my body and shit – 'scuse my French – you know, I need something to calm me down besides hydros [hydrocodone, painkillers] and liquor and girls and the purple [pot]. I know yoga and meditation calms the spirit and gives you a sense and everything, so I'm going to look into that."
In the US, where black youth are four times as likely as their white peers to be incarcerated, this boy was lucky to be on the streets, merely at-risk. In New York, the only state in the nation that incarcerates 16-year olds as adults, minors end up in the city's jail at Riker's Island awaiting adjudication for any offense, including misdemeanors.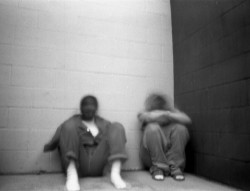 An increasing number of yoga teachers are going into secure detention centers and organizations for at-risk youth all around the country to try and teach these kids yoga and meditation, to help them respond calmly to situations that might otherwise end in violence.
Teaching in a lock-down house isn't exactly like working in a warm, well-lit studio. With this in mind, the Lineage Project in New York City developed a specific model for its classes, which have a theme and three parts: introductions, asanas and meditation. Bart Van Melik, a Lineage instructor who also teaches vipassana meditation says the structure helps the teens connect and participate. At the beginning of the class the students sit in a circle, and if the theme is "patience", they might be asked to think of ways in which they know how to be patient. Teachers will stick to the theme throughout the class. Patience may be required to practice postures correctly, or to hold them, or sometimes to do them at all.
Liz Donnely, who teaches at  a New York's OCFS Residential Facility, describes Talia, a 14-year old girl, as she makes a concerned effort to do the postures, scrunching up her nose, breathing belabored. After meditation, in the last moments of class, the girls are asked to reflect on the concept of patience: "Can you think of a time when you were not patient?" Talia responds: "Yeah, when I was upstate [referring her to time in a locked detention center] I didn't have no patience. I just wanted to be out. But then when I was out, it was like I was still locked up, my mind was still locked up."
Bart Van Melik's greatest challenge in his job at Lineage is that sometimes what the kids share about their lives is so hard he wishes he could take them home with him.  "Whatever brought them there has so much to do with their condition and environment," he says. "Sometimes, they've even told me: "Well, Bart, prison sucks, but at least I have three meals a day and I'm physically safe at the moment." It's hard, to hear that from a 14-year old."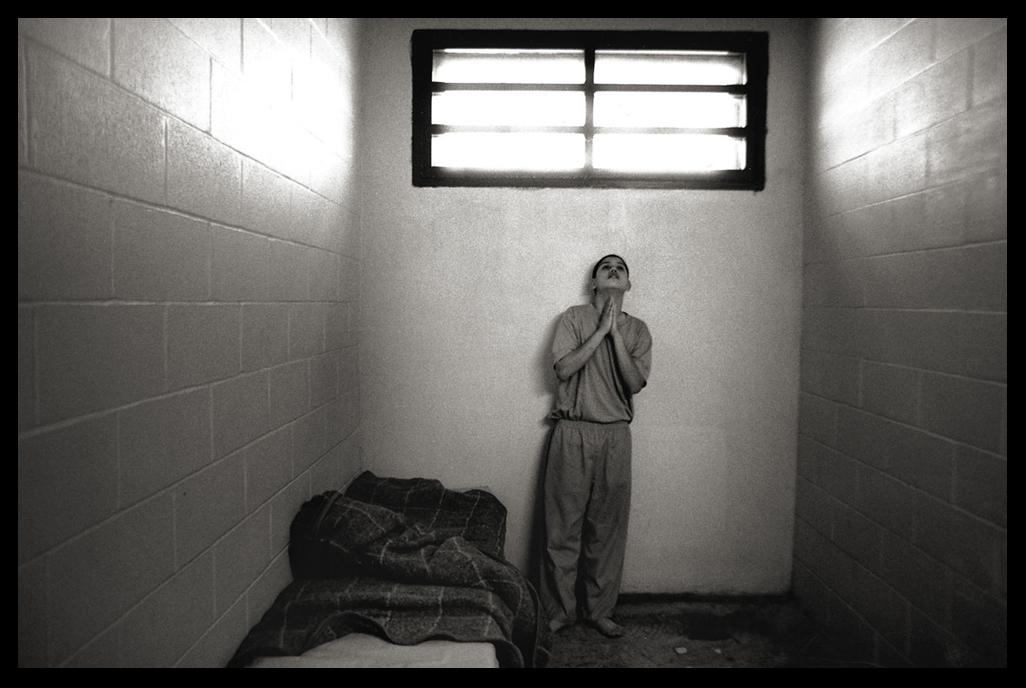 Miguel Gonzalez was incarcerated for armed robbery when he was 15, and released when he was 19. "Being incarcerated was a very interesting journey for me," he says. "I had to deal with the trials and tribulations I had to deal with in the streets, now with my freedom taken away from me. I chose to rehabilitate myself by educating myself and exploring other things in life such as meditation and yoga, and asking myself questions, like what do I want to be, or what do I want to do when I get released?"
After his release, Miguel decided to get involved with Lineage. Lineage Founder Soren Gordhamer: "I think when we look at Miguel we see a wonderful example of someone who maybe doesn't do the most perfect asanas in the world or doesn't have the most developed meditation practice, but you see that he's been impacted by the practice and wants to help people. Miguel shows us that yoga isn't so much about doing it perfectly, but about transforming and opening the heart to service."
Miguel tells a small group of students that he is there "to give you guys what I was given so it could help you in the same way it helped me, so you don't have to be incarcerated ever in your life, and have to lose something that you don't want to lose."
At the end of the class, a young teenager named Travis says: "When I came in, it felt like my body was tense, like I couldn't really move as much, but I've got more relaxed now. I feel like I could do like 15 back flips right now. I feel like, I feel like I'm just invincible, Yo! Like I feel I'm light!"
19 Year old Kayla, a yoga student at Brooklyn Job Corps, poignantly expresses what the classes are doing for her, and what every yoga teacher would wish for: "Before learning yoga if I got angry I would hurt someone. So not only is my life saved but their life is saved from me."
If you are frustrated by the high rates of youth incarceration and the disproportionate confinement of racial minorities from low-income neighborhoods, consider a Teacher Training.
Please help me by posting other links into the comment box, and I'll add them to the list.
For info in New York, check out lineageproject.org.

A TT manual can be purchased at http://www.halakhouri.com/outreach

Online TT's (by Webinar) taught by Fleet Maull and Kate Crisp, The Path of Freedom Integral Peacemaker Training (integral transformative justice). Next training begins April 25, 2011. Network http://www.prisondharmanetwork.org/pdn_path_of_freedom.html

The Yogi Inmate Collaborative is another program by the Prison Dharma Network http://www.prisondharmanetwork.org/pdn_path_of_freedom.html

In Los Angeles, beginning April 3, TT begins with Hala Khouri and more. http://www.halakhouri.com/empowered-youth-initiative-los-angeles-immersion-with-at-risk-youth

TT's all around the country through Off The Mat Into The World: http://www.offthematintotheworld.org/sign-up-immersion.html

Based in Los Angeles, Jailhouse offers TT's nationwide. http://www.jailhouseyoga.com/Jailhouse_Yoga_Teacher_Training.htm

New Leaf Yoga in Toronto accepts teaching volunteers, more info at http://www.newleafyoga.org/donate.htm#studio

Street Yoga has nationwide Teacher Trainings and programs in Portland, Seattle and New York City. http://old.streetyoga.org/education

In San Francisco, Youth Yoga Dharma offers TT's. Here's the link: http://www.youthyogadharma.org/YYTT_advanced.html

Om4Youth – teaching yoga & art to at-risk youth (Canada) offers TT's: http://om4youth.webs.com/getinvolved.htm

For yoga teachers with prior experience working with at-risk youth: The Art of Yoga Project – for teen girls in the California Juvenile System http://www.theartofyogaproject.org/involved.php

In Portland, OR, you can register for volunteer Teacher Training with Living Yoga:  http://www.living-yoga.org/content/volunteer-orientation-training

In Seattle, WA, you can upgrade your 200-hour certified TT with volunteer training with Yoga Behind Bars: http://www.yogabehindbars.com/index.php?pg=training_events

Upcoming TT's in North Carolina, Detroit and Toronto, offered through Krishna Kaur's organization Y.O.G.A. For Youth: meditation and Kundalini yoga: http://www.yogaforyouth.org/trainings.php

More in New York, the School for Compassionate Action offers TT's for teaching at-risk youth  http://schoolforcompassionateaction.org/ttregistration.htm
Elephant:Now
...is a new feature on Elephant Journal—enabling you to instantly share your mindful ideas, photos, art, YouTube videos/Instagram links & writings with our 5 million readers. Try it Now.