get elephant's newsletter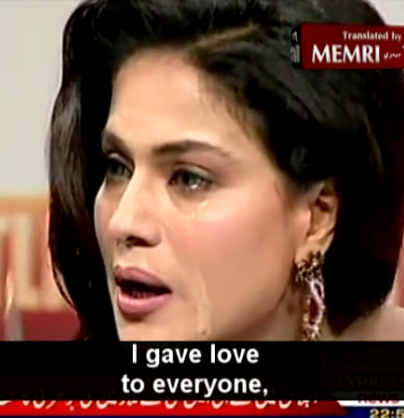 And strike one against fundamentalism! Yow!
Where was my people? Where was my media?
This one will have you off your rocker, out of your seat, crying whooo!
Via What: Pakistani actress Veena Malik shuts down a Muslim cleric excoriating her for supposedly shaming Pakistan with her appearance on India's Big Brother clone, Bigg Boss.
Enjoy:
http://www.youtube.com/watch?v=pMnAmRa4NYw&feature=player_embedded