get elephant's newsletter
Relephant bonus:

~
What We Want.
Photoshop gives us what we think we want. It can't give us what we truly want, which is to be loved, in reality.

Recently, a simple sexy image of a busty skating chick swept Reddit, a sharing site on the internet. I saw the image, and thought: "Boy I wish I could think of an angle to use that—something about tomboys, maybe, or skating and women…she's so sexy it'd be sure to get a ton of hits." I couldn't think of a real angle that passed the BS test, so I let it go, despite the traffic it would have generated. Guar-an-teed.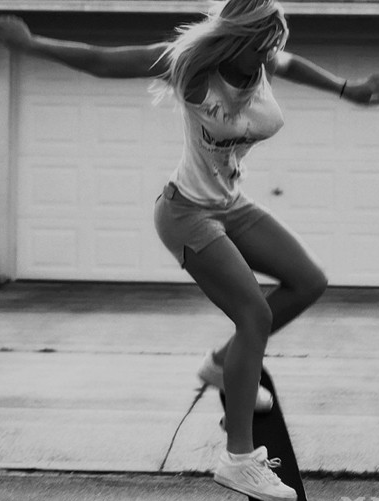 Then, a followup post rose to the top of Reddit:
"Female, skating." picture is a photoshop! (boobs, butt, waist enhanced and mirrored image) Found the unaltered image. (i.imgur.com)
And I had my angle. It's sad. Take a moment to look at the differences: the cartoonish breasts and nipple, the puny waist.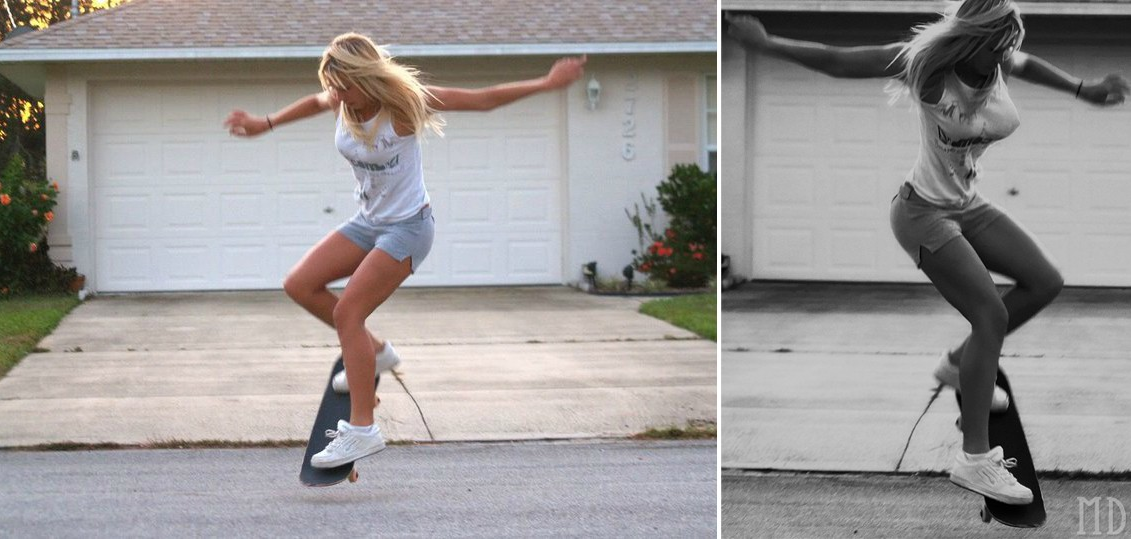 It's funny. We think we want sex, and conventionally pornographic Playboy style lusty bodies on our women.
And women, surely, lust after boys. Iterations of this scene have a million views on youtube:
But what we truly want? This: We want someone to grow old with.
Someone who can put up with us, but not let us get away with bullshit. We want, ironically, something that sounnnnds sooooo booooring: friendship.
Unless, of course, you're an adolescent Redditor with a talent for photoshop.
An inspiring "tomboy":


Self-friendship: