get elephant's newsletter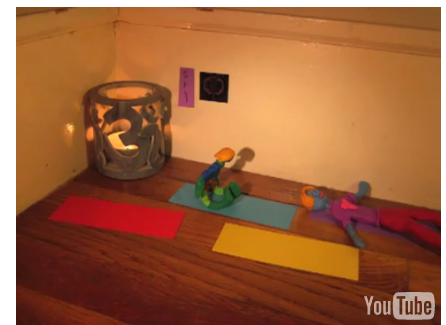 For some, yoga is all about looking good. For some, yoga is about spiritual growth.  For some yoga is _______  (fill in the blank). Enjoy this beautifully crafted  claymation short about a girl who transforms herself through yoga.

Nicole Maniez is an acupuncturist, herbalist, yoga teacher and childbirth educator in the Boston area.  She is lucky to get to combine multiple loves into one sweet career, doing what she loves and helping people move closer to health and wholeness.  She is also a momma, an art maker, and an out-of-tune music maker.  Hoping that she will never lose the ability to laugh at her follies (and yours), she cultivates her curiosity in an attempt to keep life entertaining.  She loves mail.  Send her something inspiring – www.nicolemaniez.com.