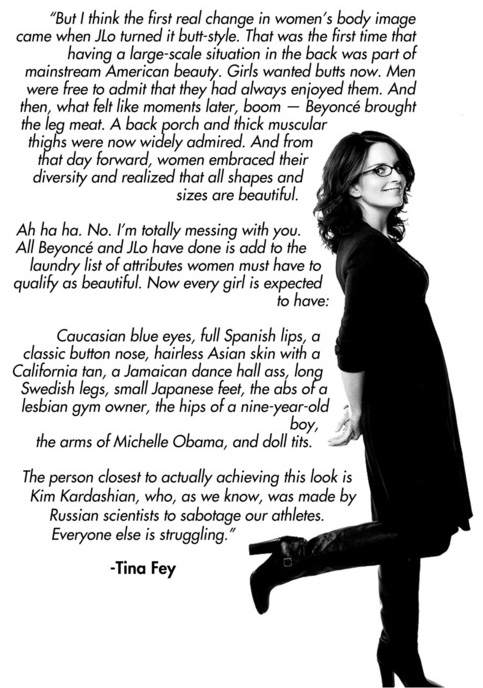 ~
For more: this is amazing:
Warning: very NSFW (from Kim's Paper magazine cover, showing possible photoshop): do not scroll down if you do not want to see Kim's…
~
~
Kim Kardashian's before and after photoshop is applied to Paper Magazine cover

~
Relephant:

11 Mindful tips for a Healthy Body:

For more on sexuality, click here. For more on Equal Rights, click here. For more Tina funninesswisdom, here.