get elephant's newsletter
Just a week or so ago, The New Yorker's cover featured Mitt Romney debating an empty chair, a reference both to Clint Eastwood's infamous, incoherent convention speech and to Obama's infamously passive first debate performance.
This week, however…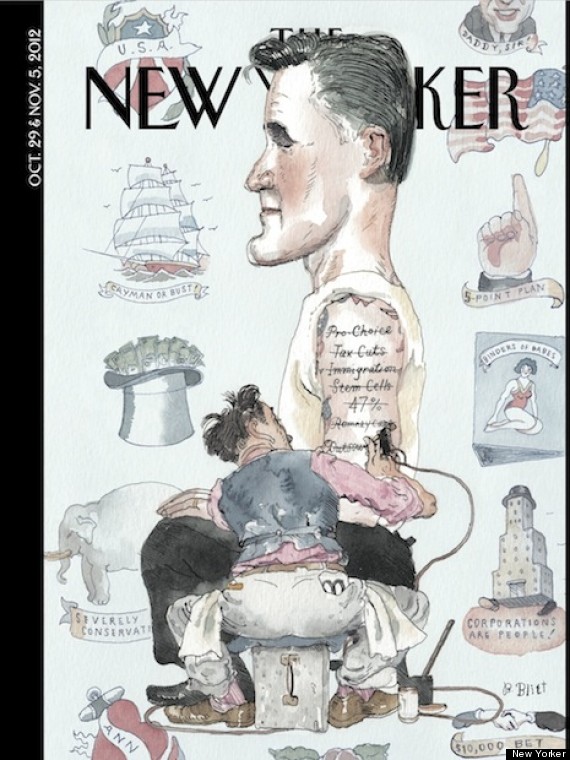 …Blitt said the cover was inspired by Norman Rockwell's "The Tattoo Artist," and that he could envision Romney "stepping out" of one of the artist's works.

"It's not much of a stretch to imagine him in many of the wholesome, enduring American situations Rockwell painted," he explained.

"'The Tattoo Artist' features a sailor with a long list of girlfriends' inked names crossed out on his arm…click over to Huff Post for the rest.

More New Yorker.

More.

More on the 47%, via Jon Stewart. More on Abortion (quotes).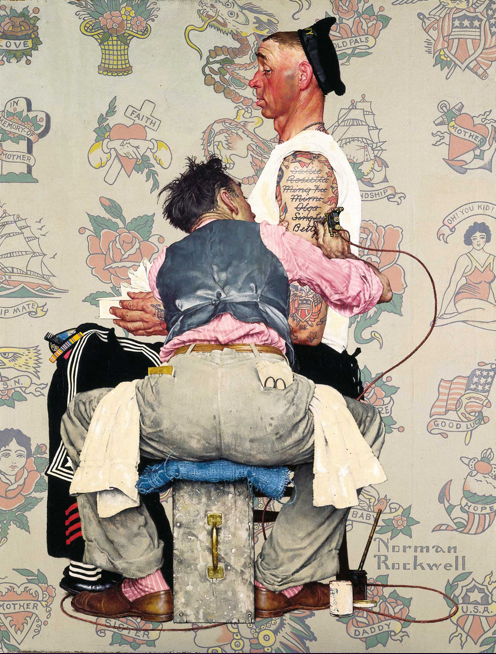 More Norman Rockwell.