get elephant's newsletter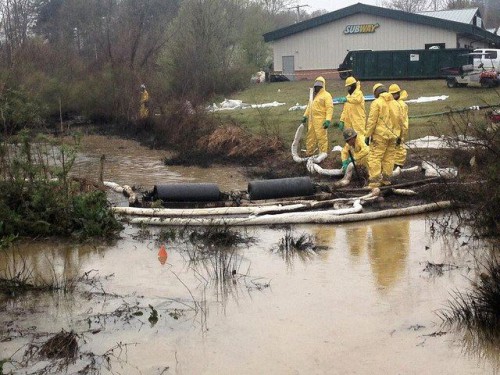 Something doesn't smell right about this recent oil spill in an Arkansas neighborhood.
Was thrilled to see Colbert cover Exxon's disaster relief, which appears to have been developed by some drunks.
Here's the full video showing the area where Exxon pumped the spilled oil. Ugh!
The Pegasus pipeline transports 90,000 barrels of tar sands oil a day. The proposed Keystone XL Pipeline—every environmentalist's nightmare—would carry 800,000 barrels a day. This spill is yet another reason to stop the pipeline.
The State Department's official public comment period on Keystone XL Pipeline is now open—and it's a crucial opportunity for us to flood them with comments.