get elephant's newsletter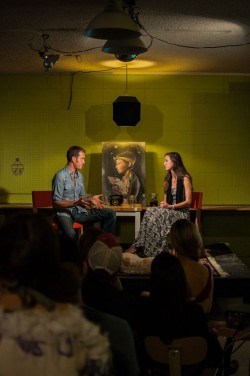 Walk The Talk Show With Waylon Lewis
featuring Kristin Glenn of Seamly
"I was an environmentalist, but I was also a shopaholic. And that doesn't even make sense."
Truth be told eco-fashion isn't always that cute. Kristin Glenn of Seamly is making a difference by making clothes I might actually wear. Deadstock.  You should know about it.  ~ Meg
Check out her mindfully-created fashions here.
Subscribe to our weekly newsletter for 15 free links to our best blogs of the week, including our latest Walk the Talk Show video featuring thought leaders & the issues of our time.
For first word on our new video each week: subscribe free to Walk the Talk Show on YouTube.
Like Walk the Talk Show on Facebook.