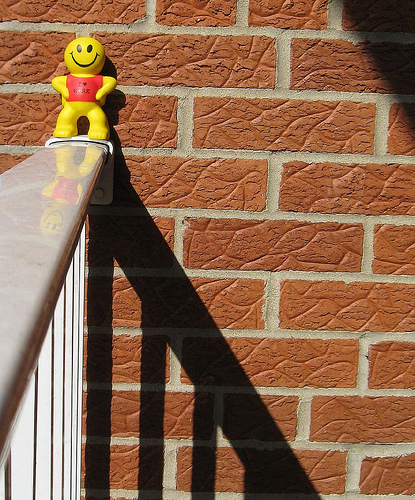 I woke up today to a world seemingly drenched in bad news.
(And yes, I will admit that my primary source of world news comes from my Facebook news feed.)
As I scrolled through the stories, posts and shares from friends, family, businesses and pages all over the world, what was I bombarded with?
         The slaughter of another 200 innocent dolphins in Taiji.
         The threat of losing 90% of our food crops with the demise of the bees.
         Petitions to save our reef, to save our sharks, to save refugees across the world from a fate worse than               death.
         Extreme weather warnings, warnings about radiation from Fukushima, warnings about the                                      dangers of everything from eating fish to ingesting too much sugar to herbal tea.
I felt overwhelmed, hopeless, exhausted by it all. What was the point? Were we too late? What could I possibly do to remedy the state of the world?
It seems that over the last year I have changed from being the eternal optimist I always considered myself to be, to someone deeply cynical, critical, judgmental and verging on pessimism.
And yet, I live an exceptionally blessed life and for the most part, I do see the beauty that exists in the world.
I have an excellent job that supports and encourages a better world, I live in a beautiful home with an inspiring and supportive partner, I eat local organic food from our farmers markets and swim in the ocean five minutes from my doorstep everyday. I am free. I am healthy.
I have more to be grateful for than most people in the entire world—and this fact, too, causes me pain. Why can't everyone have access to the most basic human rights?
I ask myself constantly: Why are we allowing such barbaric conditions to exist and proliferate around us?
I woke early this morning and left home while the sky was still dark. I crept down to the beach and watched a bright, pink sun rise over the horizon. I decided that I had to change because the pain inside me was growing, and its thorns were taking over the flowers that once blossomed there.
It took me a long time to understand the saying "ignorance is bliss," but indeed it is. The ability many of us have to close our eyes, turn our backs and refuse to learn is possible only while pretending this trouble doesn't exist, and it doesn't matter. The attitude seems to be:
If these issues don't affect me personally, then why should I care?
A middle ground has to exist, between caring so much it hurts and refusing to be involved at all. We can open our eyes, be informed and know what is going on in the world so we make conscious decisions and create change. What's needed is equal balance of light and dark, and renewed focus on the positive in an attempt to combat the dark energies and inhumane practices that still exist in plain sight.
Above all, we need to keep hope alive in our hearts.
So, I returned to my computer and looked a little closer. I put my rose-colored glasses on and searched for the good in the world and this what I found:
> A floating eco island designed to clean up ocean pollution while generating renewable energy.
> Earthship buildings being donated to the Philippines, inspiring quotes, advances in natural medicines.
> New species found in the Amazon, recipes to help heal ailments in the body, tips on composting and                    growing your own garden.
> I saw smiling faces abound, friends starting up new eco-conscious businesses, people turning from a meat-based diet to a vegan diet.
> Others are donating to positive causes or traveling to help promote and bring awareness to issues                        affecting our environment and related policy-making.
> I signed up for more pages focused on good news, inspiring quotes and projects, advancements in                     technology and natural medicine and remedies to heal and help others.
Immediately I felt light, alive, inspired, reassured. A smile caught my face and I looked up from my computer in the café where I was writing to see others smile back at me too.
We can do much to remain aware of what is happening in the world and still stand tall in optimism—with a clear focus on how to combat these issues positively, a few ideas came to mind:
1. Keep a gratitude journal.
When we are feeling low or in doubt, we can always flick through pages noting so much that we have to be thankful for.
2. Commit to a daily practice.
Whether it's yoga, meditation, a sunrise beach walk or daily writing time, we can choose something that makes us feel alive, that connects us to our spirits, and that inspires and nourishes us. When we come from a place of fullness and contentment within, we have  much to share.
3. Start talking to people about positive ways to change.We can do this without coming across as preaching. Perhaps we can have friends over to cook a vegan dinner, or take our parents to a local farmers market to shop. We can organize a fundraiser to raise awareness and money for a cause we are passionate about, and show friends short films that educate and inspire at the same time (Karmatube is a brilliant resource for this).
4. Get involved in groups and community so we are not alone.
Being surrounded by others who are also dedicated to creating change is one of the most rewarding, inspiring and reaffirming things we can do. Unity is a powerful way to create real change.
5. Read inspirational quotes daily or whenever we need encouragement.
I keep some written in a journal I carry with me, but I also have a whole Pinterest page devoted to quotes, plus a quote folder on my computer.
6. Commit to dedicating time and energy to at least one cause or organization.
We can't support everything at once, and sometimes spreading ourselves thin across a range of causes can be overwhelming. When we focus on one mission we feel very passionate about, we can really make a difference.
7. Make it fun to live a proactive life.
Find enjoyment picking up trash on the beach or making a raw vegan cake for someone's birthday. People learn through example and when others see us happy living this lifestyle, they may want to make positive changes too.
We do need to be the change that we want to see in this world, and I realized this morning that being depressed, cynical, pessimistic and hopeless wasn't helping my plight. I know it won't always be easy—my heart still hurts to see the world and its voiceless victims being disrespected and harmed.
But I also know that we are powerful beyond measure.
It's easy to stay in shadows, but that is not where change or influence occurs. Instead, let's together step into the light, focus on the positive and help guide and support one another.
Lately, I've been hearing the terms "light warriors" and "children of the light" used to describe some of us, as well as Alice Walker's powerful words:
We are the ones we have been waiting for.
But we are also human beings—supposedly the most intelligent species on Earth. If we lead from our hearts, positive change can be the way forward.
Love elephant and want to go steady?
Assistant Editor: Kathryn Rutz / Editor: Bryonie Wise

Photo: flickr