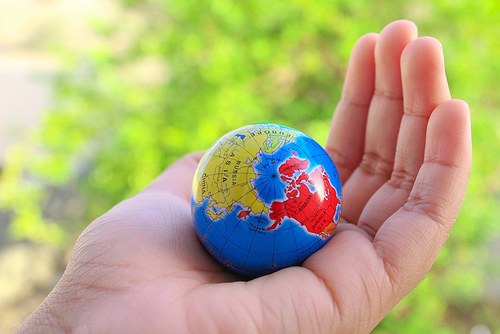 Environmentally friendly. Green. Eco-Friendly. Sustainable. Organic.
These are all buzzwords that now confront consumers when they make decisions about products and services. While the "green" credentials of many companies and products are now used as part of their marketing, it's still an option that many customers want: to know that their purchase won't harm the environment and, in many instances, may even help it.
While larger companies might have certain green products available as part of their overall stock list, there are a number of new companies that are exclusively green; their environmental credentials aren't limited to just a few products, but encompass everything they offer; as well as the way the products are transported; and even the way that they operate their company.
Zeoform
You might not have heard of Zeoform, however, in the coming years, the technology they've developed might become common in the building industry. The company has pioneered a method for combining water with cellulose fiber, a raw fiber derived from plants which, in this case, are sustainable crops. The end result is a non-toxic, highly durable material, which can replace plastic and even wood when it comes to building construction.
Lavenderia
Disposable diapers (or nappies, if you prefer) are a major contributor to landfills around the world, yet many parents can't really imagine being without them. There is an environmentally friendly viable alternative, in the form of Lavenderia and other comparable services.  Australian-based Lavenderia essentially offers a comprehensive diaper rental service in which clean cloth diapers are delivered, used by parents, stored in an airtight container, and then collected by the company; the diapers are then laundered and dispatched once again.
Green Label Organic
While a number of clothing retailers offer products made from organic cotton, it's not necessarily the whole story. While organic cotton doesn't use any chemical pesticide and therefore, doesn't harm the environment, consumers also need to be mindful of how the clothing is subsequently made. Green Label UK supervises every step of their production process—from the cotton growing in the field to the end item—and is one of the few manufacturers who can claim an entirely organic production process. Their ring-spun manufacturing process also means that the end result is a truly soft and comfortable garment.
Solazyme
Our dependence on oil and other forms on non-renewable energy isn't going to go away anytime soon. San Francisco-based Solazyme is developing a novel way to turn oil into a renewable resource by making it something that we can produce in infinite amounts, rather than something that's taken from the ever-dwindling underground supplies.
They have developed a method that utilizes renewable plant sugars and combines them with microalgae, which then changes the sugar compounds into oil. When performed on a mass scale, the method produces a large amount of usable organic, renewable oil in a relatively short timeframe. Perhaps this will be the future of oil production?
Green methods of production and supply are becoming more and more commonplace, and it's really consumer demand that has shaped this change.
Customers want to be environmentally friendly at all levels of their consumption, and are actively making purchasing choices that allow them to do this. The world is turning green, and corporations need to turn with it if they want to remain valid.
Love elephant and want to go steady?
Editorial Assistant: Christina Lorenzo/Editor: Catherine Monkman

Photo:  i Naina_94/Flickr