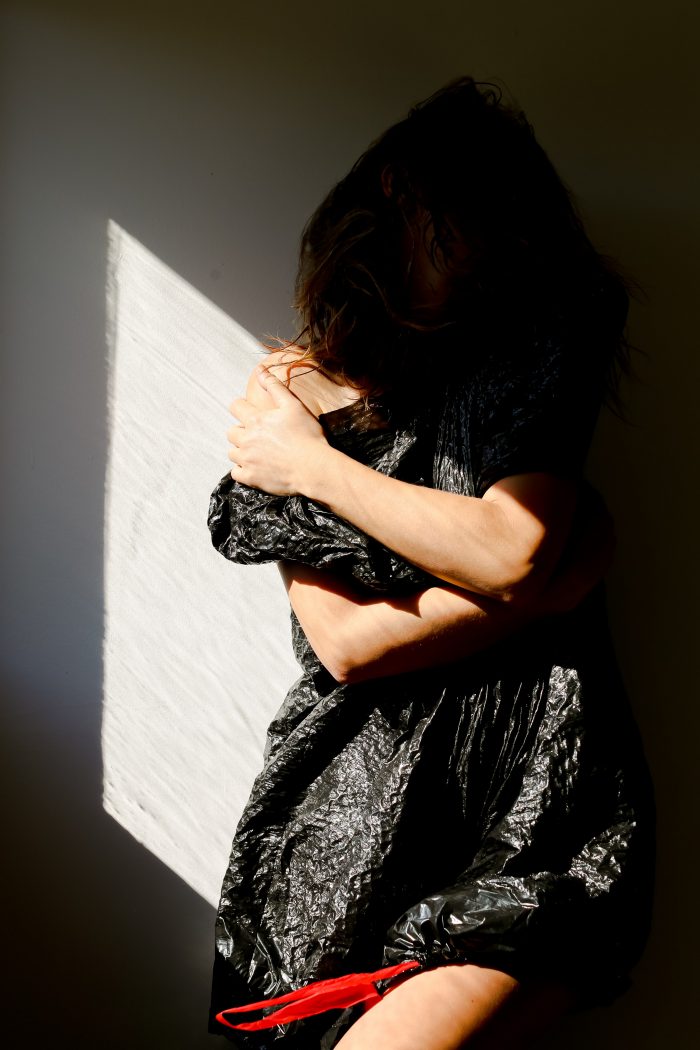 Over a year ago, I decided to say no to cheap, disposable fashion and green my wardrobe.
I've shared my reasons for doing so in both in my writing and in conversations with friends. When I tell people about it, I often hear, "Oh, I would love to do that too, but I don't have the money to buy a whole new wardrobe."
Newsflash! I don't either.
Even if you do happen to be financially blessed, it's neither practical nor very eco-friendly to replace one's entire closet. In fact, that is one of the most common misconceptions I have encountered.
Greening one's wardrobe doesn't have to be costly. In fact, the tips below show how it is possible to go green and actually save money.
Read below for five great tips that show just how easy it can be:
 1. Make your current clothing last.
Much of our clothing's carbon footprint comes from its manufacturing and the transportation involved in moving it from the factory to the retail store.  Therefore, your current clothing—no matter where or how it was made—will usually have a lower environmental impact than a brand new item.
There are several ways to extend the life of clothing. Washing it in cold water and air drying whenever possible is an excellent way to start. If it tears or holes develop, see if the item can be mended, patched, or altered. A great book that teaches basic mending skills is Make It Last: Prolonging & Preserving What We Love by Raleigh Briggs.
2. Buy second-hand clothing.
Used clothing is a great way to save both the environment and one's bank account (most of my clothing is secondhand). While most people immediately think of thrift shops, my favorite place to buy good quality, used clothing is eBay.
Another great option is to hold a clothing swap. Depending on the level of interest and number of participants, it may be possible to have one as often as every season.
3. Use the internet when looking for eco-friendly, wallet-friendly new clothing.
While the media gives a lot of attention to luxury designers like Stella McCartney using organic materials and environmentally sound methods of production, there are a lot of smaller lines out there that also do the same and whose products do not cost nearly as much.
One brand that I especially like, but that gets little mainstream press coverage is One Mango Tree, which produces some of the most ethically-made, eco-friendly clothing and accessories around.
If you're looking for something in particular (i.e., workout clothing, children's clothing, etc.), type in "eco-friendly" followed by the product you are looking for. Chances are that if you can think of it, someone out there is selling it.
4. When purchasing new clothing, chose quality over quantity.
Generally speaking, green clothing tends to be more well made than its fast fashion counterparts. While such an item may cost more up front, keep in mind that it may last two or three times longer than a conventional brand. Thus, it may end up costing less in the long run if you factor in how much wear you will get out of it.
While we may think more is more, many of us have closets bursting with clothing, yet we complain that we have nothing to wear.
One of the best tips I ever came across was in the book The Green Beauty Bible, in which British writer/activist Sheherazade Goldsmith said, "I choose [clothing] I fall in love with and wear them till they fall apart. If you do that, everything magically goes with everything."
She's right. Every since I have followed this tip, I have found that I have more combinations to choose from despite having fewer clothes than I used to own.
5. Pick your battles.
Everything you need may not have an eco-counterpart. For instance, I have found that the lingerie lines that offer organic options are extremely limited and very expensive. Like most, I will not buy second-hand underwear, so this is one area where conventional brands win out for the time being (I just make it a rule to wash all my underthings in cold water and air dry, so they last as long as possible).
This may be the same for you, or you may have a favorite brand of jeans that flatter your figure in such a way that you feel that you simply cannot live without them.
If that's the case, then go for it.
As with most things, this is not an all-or-nothing. Even small changes can yield a big impact.
In conclusion, greening one's wardrobe does not have to be an expensive and/or tedious endeavor. As someone who greened her wardrobe, I can honestly say it was fairly easy, painless, and rather fun.
Hopefully, as more and more clothing companies start to go green and incorporate environmentally-friendly fibers and production methods into the manufacturing of their clothing, there will be even more choice involved and the prices of eco-friendly fashion will continue to drop so that going green will be an option for everyone.
In the meantime, though, use the above tips to save both your environment and your wallet from taking a beating.
Love elephant and want to go steady?
Editor: Jenna Penielle Lyons
Photo: elephant journal archives