Peach-Tree Pie.
Few things put me quite at ease like baking a pie. The planning, prep and process of putting one of these universally-loved treats together is a soothing task. With Spring on the way, I've been experimenting with several fruit varieties…and think I've mastered a southern classic: peach pie.
The scent of one of these fresh out of the oven instantly reminds us why peaches have been used in pies for centuries.
Today, with so many options and alternatives in baking ingredients you can easily customize your own recipe to accommodate anyone with allergies or a special diet. With a few added twists and some extra time spent decorating, the recipe below is sure to be a crowd pleaser at your next picnic or party.

Crust Ingredients:
3 1/2 cups all-purpose flour
1/2 teaspoon salt
1/2 teaspoon Cinnamon
5 tablespoons white sugar
1/2 cup vegetable shortening
1 tablespoon vanilla
16 tablespoons butter
3/4 cup Ice Water
Filling Ingredients:
10 peaches
1/2 lemon, juiced
1/4 cup Dark brown sugar
3/4 cup all-purpose flour
1 cup sugar
2 tablespoons corn starch
1/2 teaspoon ground cinnamon
1/8 teaspoon ground nutmeg
1 teaspoon salt
3 tablespoons butter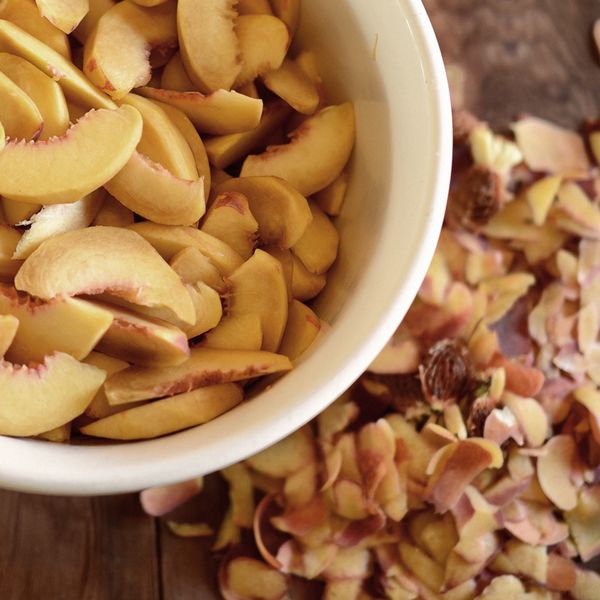 Glaze ingredients:
1 egg
2 tablespoons Whole milk
2 tablespoons honey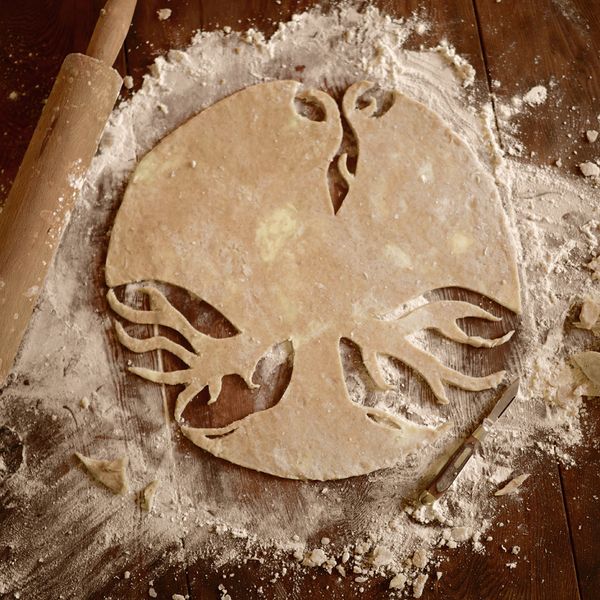 Prep:
In a large bowl thoroughly mix flour, salt, cinnamon and sugar. Mix in vanilla and shortening. Slowly mix in butter cut in 1/2 inch cubes, then add water. Quickly form into dough, wrap in cellophane and place in fridge.
Pre-heat oven to 425
Spread a thin layer of butter all over the inside of your pie dish. Then lightly flour and tap sides to dispose of any excess flour. Take out dough and cut out 1/3 to roll out base crust and lay in pie dish. In a small bowl mix 1 egg, milk and honey for your glaze. Baste the base of your pie crust (this seals the crust when baking and prevents a soggy crust)
Peel and cut peaches into 1/2 inch slices (leaving a little rind here and there for added color and texture). Pour juiced lemon over freshly sliced peaches. in a separate bowl mix flour, sugar, brown sugar, corn starch, cinnamon, nutmeg, and salt. Once mixed, powder over sliced peaches and toss until coated.
Then pour peach mixture into the base. Once filling is settled, dab with several tidbits of butter. With remaining dough, create whatever decorative surface you like (there will be plenty to work with).
Once pie is oven ready; delicately baste the top of the pie with your glaze.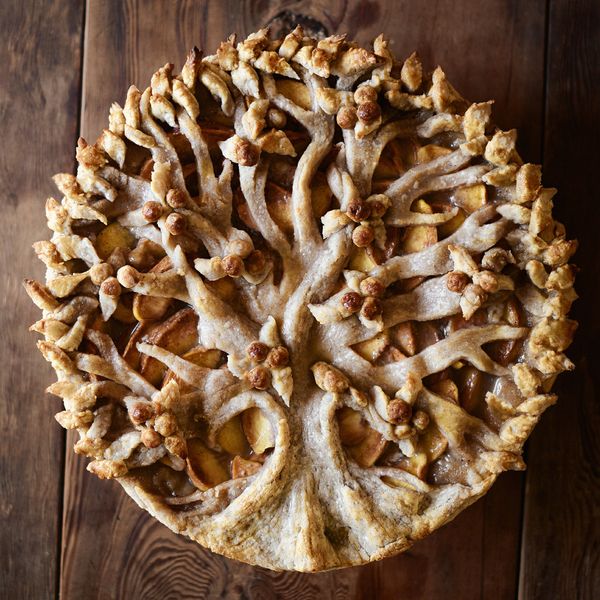 Bake:
Place in oven (middle rack) for 8 minutes. Then reduce heat to 350 and cover top of pie with aluminum foil, bake for 35 min then remove foil and bake 15 more minutes (If sides are darkening too quickly, cut strips of foil and wrap around the edges)
Let cool 40 minutes. Serve.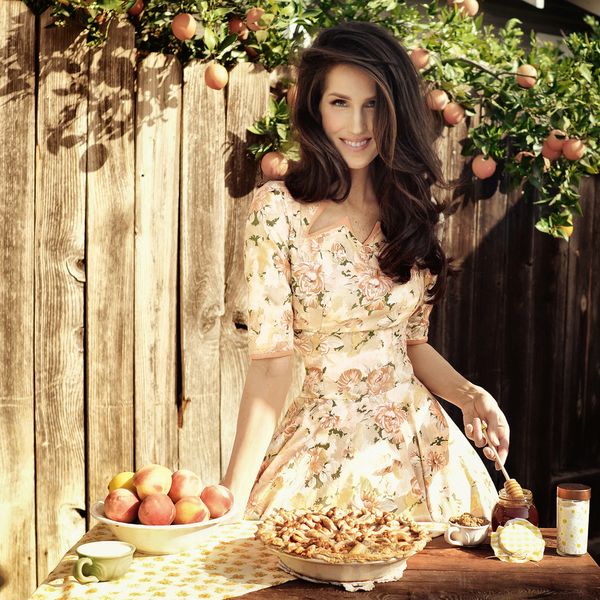 PS: I made the dress in the photo ( 😛 )
Relephant bonus:
Got a crush on elephant…want to go steady?