In the '70s, hippies returning to North America sang the praises of Nepal as if it were heavenly nirvana: blue skies, snow peaked Himalayas mirroring the sunshine and ganja weed plentiful everywhere.
Everyone rode bicycles or pedaled bike-pulling wagons.
Pollution was in the water because water buffalo waded in the same river as children swimming, mothers washing clothes—and this was the same river water into which cremated bodies were being offered. But it was no big deal to keep your mouth closed when taking a shower, avoid putting a toothbrush under the faucet, and to drink boiled or bottled water.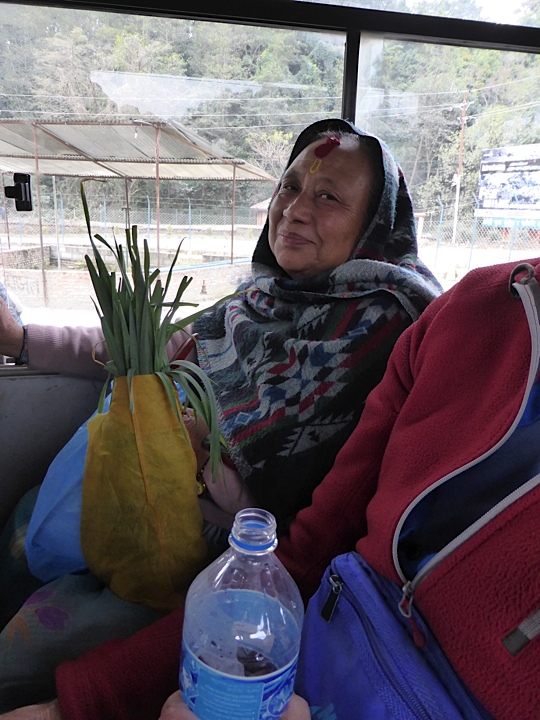 But in the fall of '91, I wanted to go to Nepal not for the weed but for the availability of the buddhadharma.
For Nepal, in its initial humanitarian accommodation, was also one of many neighboring countries like Bhutan and India to give refuge to Tibetans fleeing the Chinese Communist invasion of Tibet.
By '91, major Tibetan settlements were well established, ranging from the Kathmandu Valley to Yolmo on the Northern border of Tibet, to Kumbu in the East, to Manang, Pokhara, and Dolpo to the West, and to Lumbini to the South close to India.
And the buddhadharma, with its many teachers, was flourishing.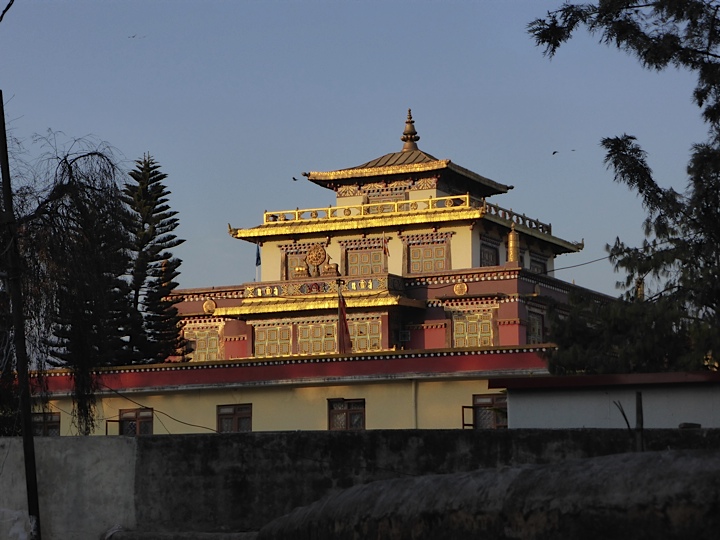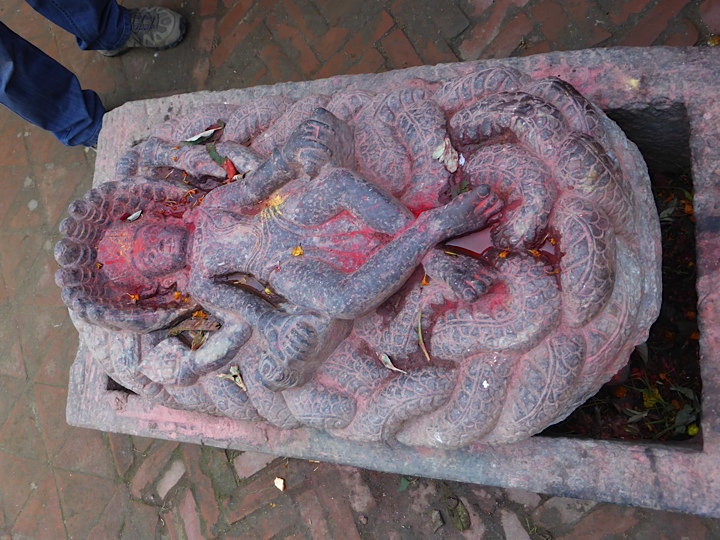 So, for four months I was able to meet and receive teachings from many teachers like Tulku Urgyen Rinpoche up at his mountain abode of Nagi Gompa and have tea with Jamgon Kongtrul III at his parents' home in Boudha.
It was possible to meet both the old masters trained in Tibet and the next generation of great teachers like Dzigar Kongtrul Rinpoche, Tsoknyi Rinpoche or his older brother Chokyi Nyima Rinpoche, who gave teachings for free every Saturday morning at KaNyi Gompa—teachers whom I had only read books about.
It was like meeting the who's "who" in Tibetan Buddhism, and it was wonderful.
However, the skies over the Kathmandu Valley were now gray with air pollution—which blinded the view of the glorious Himalayas—thanks to the omnipresent three-wheeled tuk-tuks spewing out black carbon spray, along with cabs, trucks and buses. These various vehicles danced in a crazed zig-zag fashion, just missing cows and each other on the dirt roads.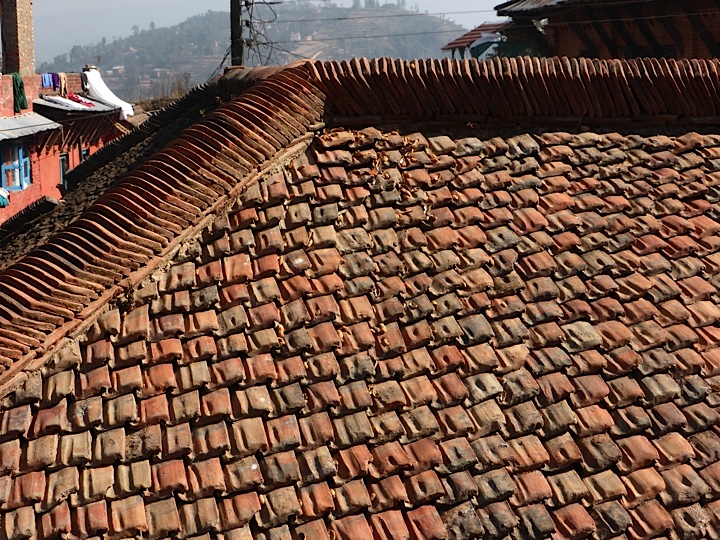 In 2000, I returned to Nepal for two months to study the buddhadharma and Tibetan up at Pullahari, the seat of Jamgon Kongtrul's mountain monastery high above the Kathmandu Valley's rising and darkening smog.
From that elevation, the Himalayan Mountains were still visible in all their brilliant glory and the water was unpolluted. But down in the sprawling valley, rice fields were disappearing and rampant and seemingly haphazard construction was underway.
My latest trip to Nepal was this January 2014.
I was motivated to return to see one of my teachers, Khenpo Tsultrim Gyamtso Rinpoche, who was now quite old. It was perhaps a bit like going to see one's father for the last time, to connect in an intimate way—one on one, one more time. And I was fortunate to see this master of dharma four out of the five times I went to visit him on early mornings, just by showing up.
This is so like Nepal. The dharma teachers are so available!
In the West we are bound by the commercial approach; we pay for a "program" and then think we get the teachings as a commodity. But the teachings cannot be bought. What we can do is make offerings and open ourselves, expressing our willingness to hear and take the teachings to heart, bringing the teachings onto our individual paths, expressing the dharma in a variety of ways in our lives.
But the example of the teacher who really knows us, loves us, and deflates our ego is a key experience. This teacher knows how best to wake us up. And this can happen in various abrupt ways if one is willing to expose oneself just as one is, without pretense.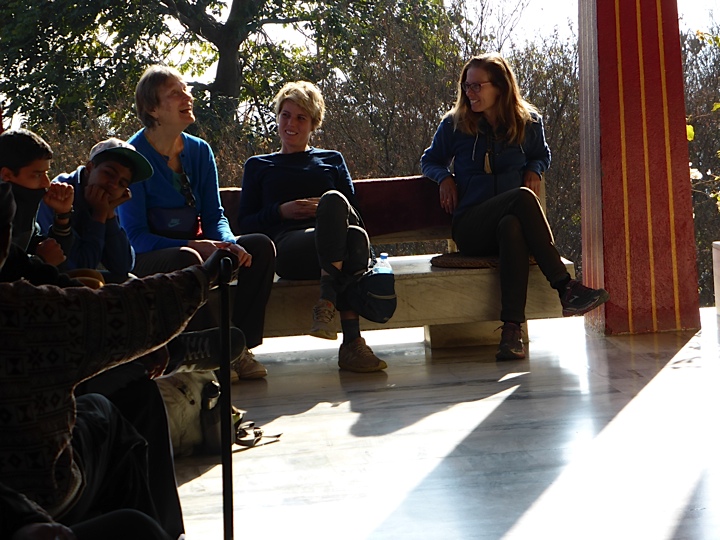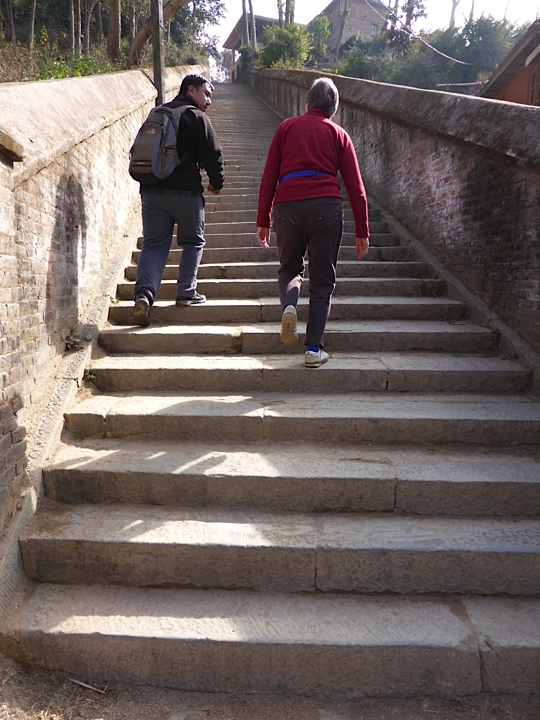 Of course one does not have to go to Nepal to have this experience.
My root guru was Chogyam Trungpa Rinpoche whom I met in 1972 and from whom I received teachings until his death in 1987. But being thick headed and still full of questions, I still needed a teacher, and thankfully Khenpo Tsultrim Gyamtso became that teacher for me. And since, after 29 years of non-stop travel teaching the dharma, he had retired to Tek Chokling in Nepal where, at age eighty, he takes care of fifty-eight nuns (some of whom he had led out of Tibet in 1959) it behooved me to make the trip to see him one more time.
It turned out to be like a pilgrimage, with a bonus!
I was also able to see HH Dilgo Khyentse Rinpoche's Yangsi or reincarnation on the only day he was in Nepal, just back from India, and just about to leave on a teaching tour in Asia, culminating in France. This young man is only twenty, yet completely open, spacious, relaxed, timeless, humble—and speaks in a soft, compelling tone in perfect English. I had met him on the previous visit and he, then only age six, was already expressing these qualities while learning English. And while staying at his monastery's guesthouse, Shechen, which was very much like an oasis from the pollution and general pandemonium of Boudha, I met so many good people—Nepali, Tibetan, and Westerners.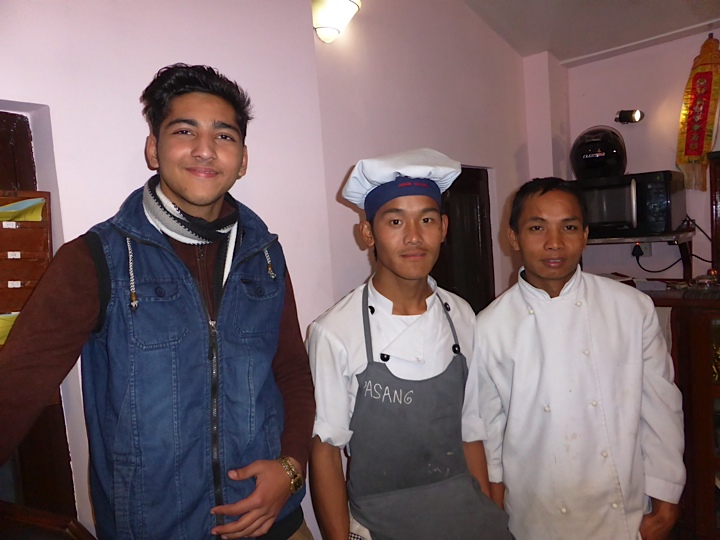 One woman from British Columbia was on her ninth visit to Nepal because she represents a foundation called GlassWater, which sponsored two schools in the Kathmandu Valley: one for orphans, and one for children who would otherwise be in prison with their mothers! Indeed, education is spotty at best in Nepal, because it is not free, and even then only goes through tenth grade. This is in contrast to the monasteries where, for the most part, along with dharma, children are learning Nepali, Tibetan, and English.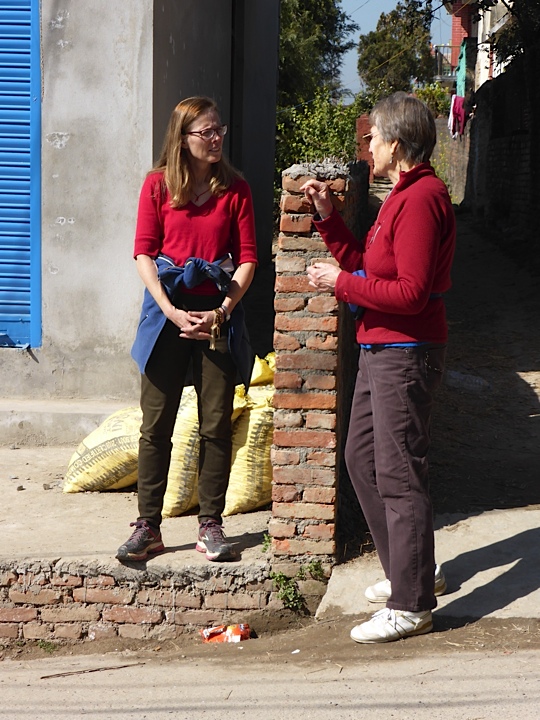 Illiteracy makes it difficult for Nepal to have a stable government. Thus to vote citizens put a mark beside the cow, representing the Brahman Party—or the tree, the Democratic Party—or the sun, the Communist Party.
Several years ago the Communist Party came to power, but seemed to disappoint everyone in that the leaders just benefited themselves and thus they fell out of power. Surprisingly, the communist party doesn't get along with the Maoist Party.
There is, in other words, a great deal of factionalism. And only five percent of Tibetans are considered citizens and thus able to vote.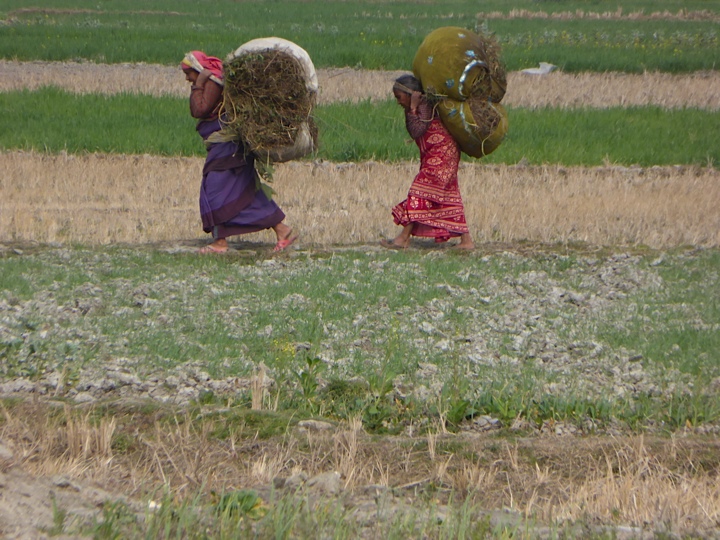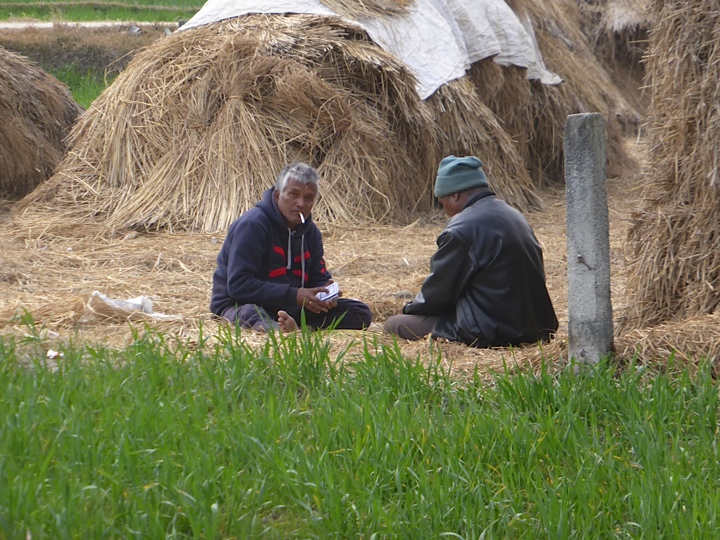 Upon return to Canada I read the Sunday New York Times edition, February 2nd said that after India, Nepal is one of the most polluted countries in the world.
The new factor seems to be abundance of motorcycles, which now honk and speed through the very narrow pathways throughout the cities, formerly the domain of pedestrians and those on bikes. Even young ladies in high-heeled shoes drive motorcycles! And I saw so many couples with a child in tow riding motorbikes in heavy traffic!
What is known as samsara, or cyclic existence, fueled by hope and fear, which only perpetuate suffering, is now in full swing in Nepal in the guise of "progress." But this is not surprising, for like most developing nations, Nepal wants everything that developed nations have, even without the city planning and infrastructure to support it.
It is so interesting to see how co-emergent samsara and nirvana are here—the intense pollution right along with the availability of the dharma. Yet though Nepal is a poor country, its people are cheerful in their struggles and free of complaint.
Love elephant and want to go steady?
Assistant Editor: Kathryn Ashworth/Editor: Catherine Monkman

Photos: Linda Lewis