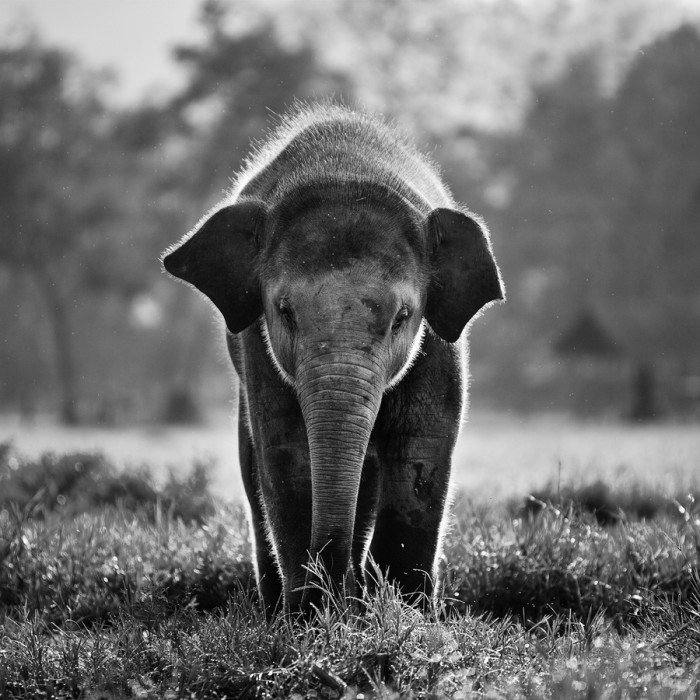 "When all is in harmony, chi flows like a river. But when an environment doesn't follow the key principles of feng shui, energy stalls. The result? Everything from headaches and fatigue to job troubles …and infertility." (source)
We all know there are always a number of variables at work in any given situation, and conception is an especially complex one. Where things—more often than not—do not go as planned. I speak from experience.
But what I find to be calming about trying to create something that is, in many ways, out of my control, is having a number of different approaches to try on until I one just feels right.  Then it doesn't. And I find something else.
Right now, the thing that is at the top of my list of things to take interest in is the state of our home. We've been clearing away clutter and becoming increasingly mindful of how the energy flows through our living space—namely, where energy is getting stuck.
But there is another way for feng shui to be applied to the situation of trying to get pregnant. There are many traditional feng shui symbols that have been tried-and-true method to enhance fertility for generations.
And they have certainly gotten my attention.
The following are 10 such examples:
1.  A fuchsia that is predominately pink or purple.
To be planted it in the children area—center, right-hand side of the property—of the garden. It will strengthen relationships and make them more bountiful. As in, for creating children.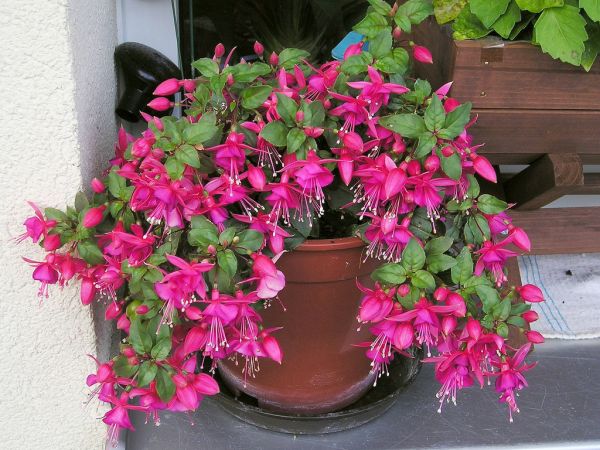 2.  A figurine of a Buddha with children.
This will help bring children into your life. Period. It also helps to keep the people in its environment young at heart. (It is very important to never sit him on the floor.)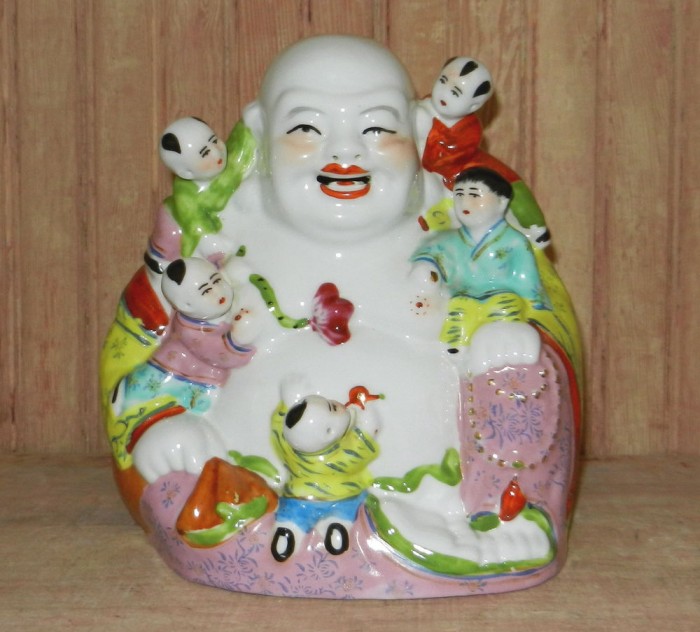 3.  A red material ball.
It is to be stuffed with feathers, which represents many things connected to fertility. Traditionally, a woman of marriageable age in China would invite suitors to present themselves below her balcony. She would then throw down a red ball and the man who caught it would become her husband. The reason is it a symbol of fertility is that the circular shape represents an egg and bright red is the color of healthy blood and gives life to children in the marriage.
Now, Jesse and I have been together for nearly 10 years now, so I don't see any real need to chuck one of these balls at him out the window. But the gesture—and the ritual behind it—is noted and appreciated.
4.  A small indoor fountain.
This will be most beneficial in the children's area of the house (the center, right-hand side of the house). It must be made mainly of metal to inspire children.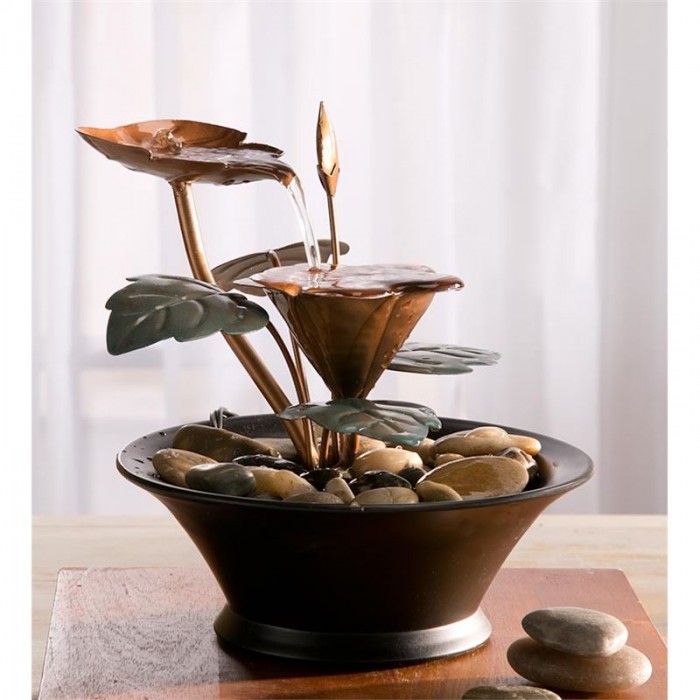 5.  Pictures of children or baby animals.
Place them almost anywhere in the home to help bring children into your life. They can be posters, postcards or fine paintings but don't use photos of children you know.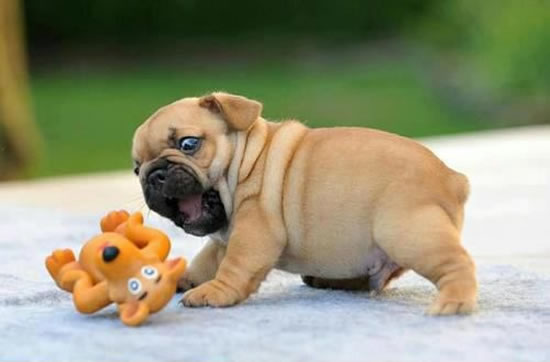 6.  Pomegranates
Because the pomegranate is full of juicy seeds, it symbolizes fertility in feng shui and it is used as a feng shui fertility cure. Pomegranates also symbolize happiness in the family, as well as good luck for one's descendants. Feng shui consultants often advise newlywed couples in China to display art with pomegranates to attract good luck and many healthy children.
It's also a great idea to eat them.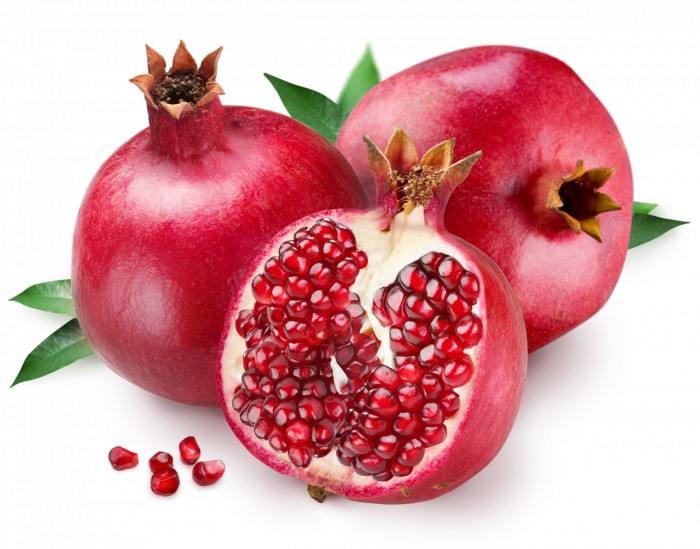 7.  Statues or images of elephants with their trunks down.
One of the most popular use of the elephants in feng shui is as a fertility cure. When used for this specific purpose, choose an elephant with the trunk down. Why? There are several explanation, one of them being that the elephant with the trunk down stores and accumulates energy. An elephant with the trunk down will also be pushing through various obstacles, so it makes sense that this image would be used for a couple who is looking for a fertility cure, or feng shui symbol.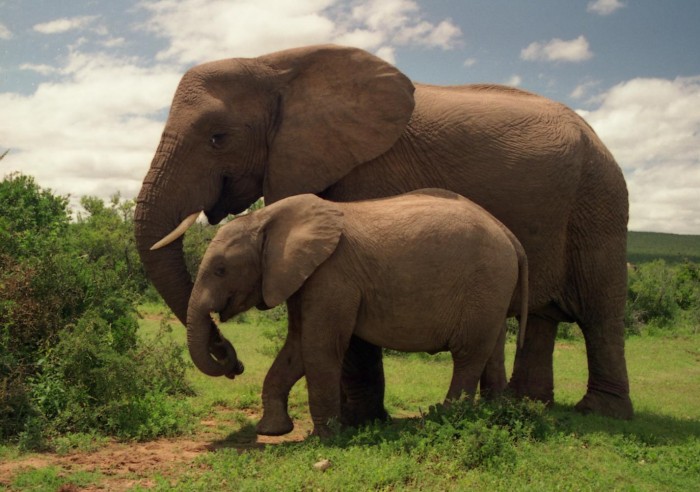 8. Hollow bamboo.
This symbolizes humility and fertility, so it is a good thing to place around the home.
9.  Pictures of magpies.
The bird of happiness and joy. It will go well hung on the wall next to the children and baby goats.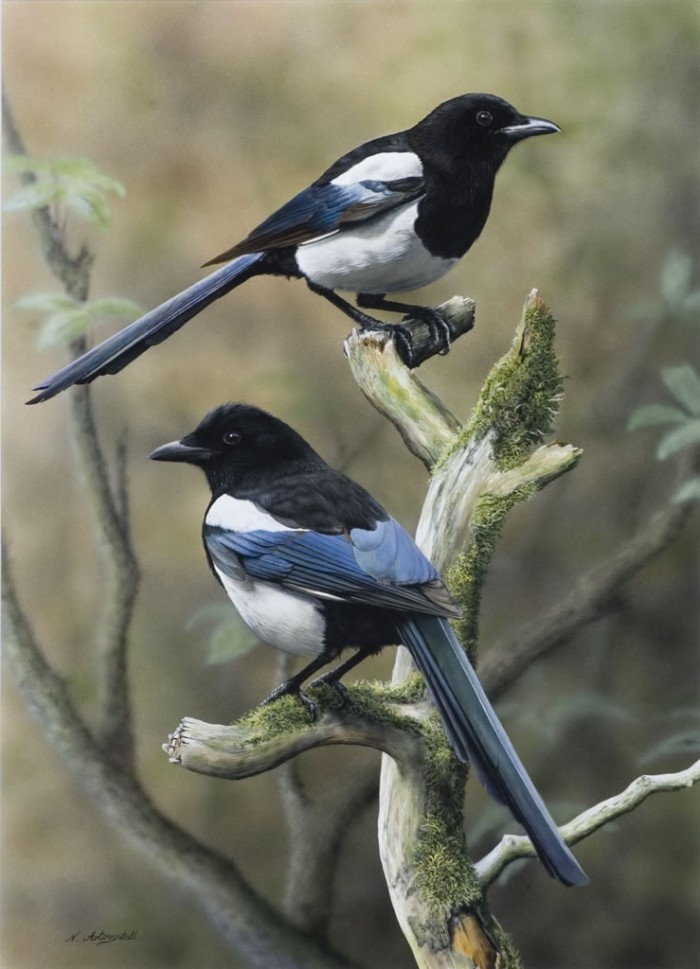 10. A red lantern on both sides of the bed.
This brings good, strong yang energy into the bedroom. (Ahem, you will know intuitively if good, strong, yang energy is something your room needs.)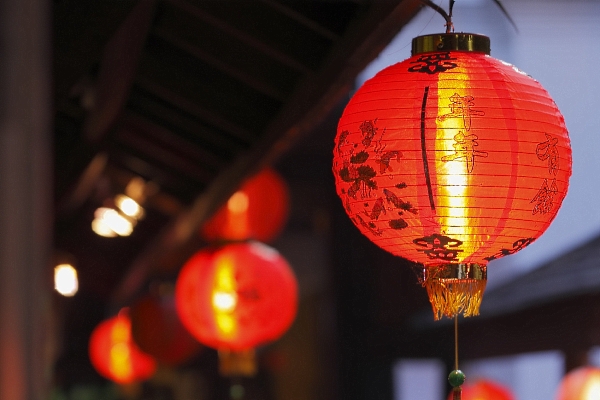 Now, I'm not saying that I plan to fill my house with figurines of magpies and ceramic Buddha-draped-in-children. I don't plan to surprise Jesse with a wall full of framed photos of baby animals, hung tight as a mosaic (or like my pre-pubescent bedroom wall of New Kids On The Block photos).
Adding loads more trinkets and paraphernalia to the house—fertility inducing or not—would defeat the purpose of de-cluttering, would it not?
But I do plan to be more mindful of the jumbles, tangles and collections of things, especially in our bedroom. I am also noting the places where energy is obviously stuck but I have—for whatever reason—put off clearing or organizing until now.
I'd could see putting a Buddha-and-kiddos figurine on my bedside table and, come spring, fuchsia are some of my favorites. I love the idea of a tiny, metal fountain just as much to add moisture to the dry, Colorado air as to enhance my fertility.
And, really, who can argue an excuse to hang up a photo of a baby elephant? Trunk-down, of course.
Finally, I have a reason.
Love elephant and want to go steady?
Editor: Bryonie Wise
Photos: linked back to their original sources
Info sources: Quick Feng Shui Cures, by Sarah Shurety, Feng Shui About.com, Babycenter