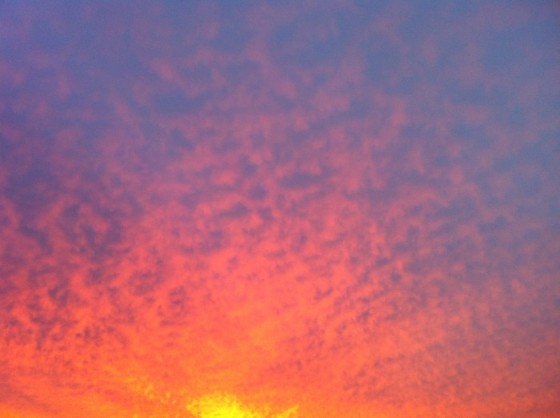 "We can only appreciate the miracle of a sunrise if we have waited in the darkness"
~ Unknown
This was the beautiful sunrise that I woke up to outside my window one recent morning.
I was so excited to get these photos, that I almost ripped the screen in my impatience to get it off of the window. But it was all worth it.
"If you are not too long, I will wait here for you all my life."
~ Oscar Wilde
I have always felt a bit of wonderment when watching either a sunrise or a sunset as I know in another location the opposite is happening.
If you think about it long enough, you come to the realization that a sunrise and a sunset are but the same occurrence.
I would love to, and will write more about that last thought soon, but for now the video slide-show is waiting to be seen. This is the instrumental version of Here Comes the Sun by George Harrison:
And of course, the original with the lyrics and great animation by the Beatles:
Love elephant and want to go steady?
Editor: Catherine Monkman
Photo: Courtesy of Author