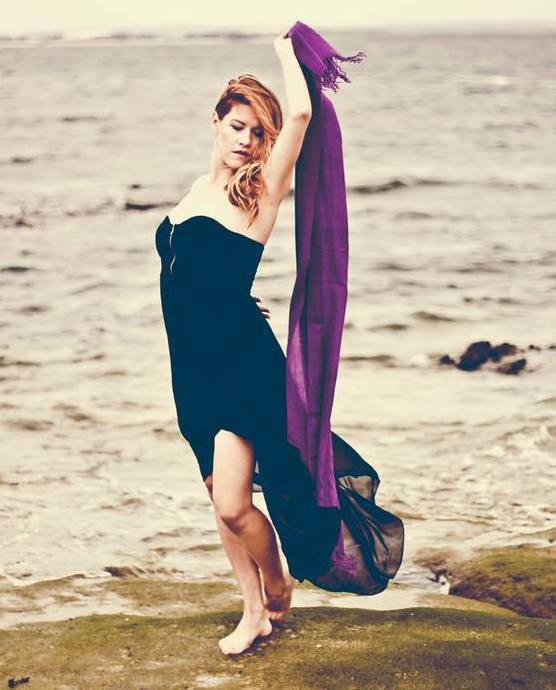 I love women.
I love the soft, radiant qualities that women bring into the world. I love how different men and women are. I love the feelings I get in my body and soul when a woman lights up in laughter—and the intensity I experience if she is angry. I feel alive, confident, comfortable and strong as a man in this world when I am able to relax into my natural urges to protect and provide for the women I care for.
I desire, deeply desire, a world that is safe for the women in the world to fully express the immense, immense love that they all seem to carry within. I am inspired constantly to be and become the kind of man that provides the right balance of space, support and challenge to bring love out in any woman I spend time with.
When I had the opportunity in mid-January to be in the support staff for a program called the Authentic Man Program, I leaped on it. As a man living in Australia, I had been watching the program's videos and listening to audio for a few years. Engaging the material had drastically improved my relationships with women. The intention felt honest and respectful in a way that brought out the utmost care from me while enabling me to become more fully and unapologetically myself.
The material they put out, I think, is an antidote to much of the creepy, sex-focused seduction "arts" that seem to abound these days.
With this context in mind, I entered into a three day intensive men's work session. In the background, I provided support and empowerment for these men while knowing that they were people sincerely wanting to experience more love in this life. The first two days, the building was filled with only men, as we explored healthy brotherhood, which at times is men encouraging each other, and at other times providing healthy challenges. As men, often we grow the most when we are sustainably challenged to bring out our best. The large staff provided boundless examples of men living in their power, while embodying the ability to be vulnerable.
On the third day, a team of radiant women joined us.
Women who I had the absolute privilege to serve. Women who then stepped up in service of this group of men in a way that left me in heart-opening awe. These women worked with the men, calling out their best, finding their edges, helping them explore their hidden desires and shames and the result of it all—men blown open with new ability to show up with the women in their own lives.
It was a deep honor to serve.
The following are some tips from the intensive that us men can bring forth as gifts to the women in our lives:
1. Be deeply present. 
As men, it is in our hunter nature to be somewhat single-focused. We can narrow our attention to such a fine bandwidth, putting it fully into a single activity that we are engaged with to the point that almost nothing else seems to exist. We can place that attention into our bodies and become aware of the sensations within our inner world. This allows everything to slow down as the environment becomes louder…for me, I can feel my butt on this stool I am sitting on with my feet curled around the crossbar, the texture of my jacket hanging over my shoulders, a tap dripping slightly, and the sound and movement of my friend working on his computer across the table from me. In the distance, I hear the sounds of cars driving along the highway, and the slight heaviness and anxiousness I feel in my chest as a desire to disengage from my writing arises…I feel more right here and right now.
Women seem to be magnetically drawn to a man when he is present, and they can feel if we aren't in our bodies and if we are too caught up in our heads thinking about what we want to say next. If we turn that presence towards her, and stay with her in the moment as we stay present to the sensation of our own bodies, she will be able to relax out of her own head and feel more here with us…and many women seem to really like that.
2. Get curious.
After one of the men-women practices on the third day, I heard one of the lovely ladies state that she was genuinely amazed at the way she felt every time that a man would ask her a question about something that she actually cared about. When he was curious and seemed to somehow get what was important to her, she spoke of "lighting up" and feeling excited to answer.
When we put our attention completely on a woman, without the need to compare her life to ours or someone else we know or to fix, solve, comfort or make "ok" something that is going on for her, she has an opportunity to just be and share herself with us. Women seem to experience this as an opening, and in my experience, I sometimes witness them becoming more radiantly themselves moment-by-moment.
We can ask her about the things she cares about and we can ask questions that guide her even deeper into the experience of what it is. Questions like, how does that make you feel or what do you most enjoy about that or what's that like for you? Ask anything that brings her into the emotional texture behind her sharing.
The caveat is we actually have to be present first, truly care, and want to know for the sake of knowing her more and not to get something from her…she'll feel it if we don't actually care and it may have the opposite effect. Conscious women don't settle for phoniness.
Give her the gift of your curiosity and watch her open like a flower.
3. Practice composure. 
Composure is a sweet spot somewhere between two all-too-common extremes of collapsing and posturing. As men, most of us lean to one side or the other when relating to challenges in life, many of which [challenges] include women. Collapsing is when, confronted with a difficult situation, we tend to cave or fall backwards into ourselves and away from whatever it is that is causing our struggle. A person in collapse is going to appear weak, small, and whiney. This tendency is my default, and I have past experiences of going as far as crying publicly in a non-authentic manner when I couldn't get my way. A person in collapse may go as far as using over-expressed emotion to manipulate and then to completely give up and sulk when none of that actually works.
Posturing, on the other side, is when we puff up and pretend we actually don't care at all. If we don't get what we want here, well fuck you and I'll just go get it somewhere else because I don't need you at all. Where a man who chronically collapses is going to be too emotional, a man who's engrained pattern is to posture is likely going to be somewhat emotionally numb and unavailable.
Composure, in contrast, is taking the best of both sides and combining them in the middle. A man who is composed can actually feel, yet isn't overwhelmed by the feelings, and while he cares and can be hurt, he doesn't actually need anything to change and he isn't going to go away or alter his desire just because he doesn't get what he wants.
Composure is an absolutely fundamental attribute to cultivate if, as men, we have any wish at all to be with conscious and radiant women. The more a woman is fully expressed, either in positive emotions such as flirtiness, sexiness, joyfulness, playfulness or confronting emotions such as sadness, anger and fear, the more it is going to impact us as men. The more we can hold our center in the face of all of her, the more we can inspire her to show up as all of her.
And who doesn't want a life filled and painted by vibrant, colorful, powerful and gorgeous women?
(Note: This blog comes from things learned in the Authentic Man Program. It is my sincere wish that we get to live in a world where we can all be more fully ourselves and the Authentic Man Program gets my thumbs up as a group genuinely dedicated to that outcome). 
~
Relephant Reads:
The Exotic & Erotic Truth about Women Writers.
10 Things Every Woman Should Know (But Probably Doesn't).
Date a Woman Who Knows Everything (& Nothing). ~ Renée Picard
Love elephant and want to go steady?
Editor: Jenna Penielle Lyons
Photo: Photographer: Alyana Thoma; Model: Jennifer Allyson