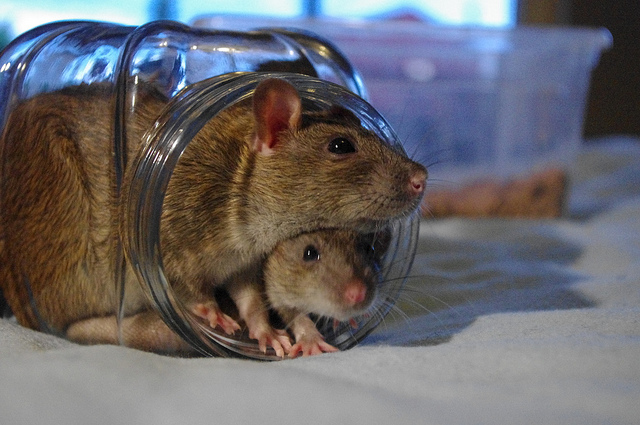 I have to be honest: I love sweet little mice, but have always been wary of rats.
And I definitely would not have wanted to find one in my home before I saw this video.
Rats can grow to be huge, and have little eyes and scrunched up facial features. I've read many articles about how humans are drawn instead to creatures with big eyes—maybe we relate better to creatures more like ourselves?
In any event, this adorable (yes adorable!) video starring rats may have us scratching our heads and wondering why we haven't considered adopting one as a pet by now.
I became truly inspired by how smart, lovable and trusting these rats are as I watched this video.
These rats give dogs a run for their money!
Love elephant and want to go steady?
Editor: Catherine Monkman
Photo: Flickr/Staffan Vilcans