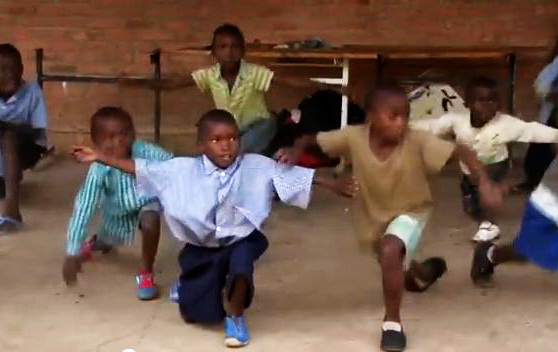 "Life is the dancer and you are the dance."  – Eckhart Tolle
Movement.
Dance of life, of living, of creation.
These are young children, far away from any arena of competition or pressure to be "perfect."
I was so happy to come across this video, to see these young bodies embrace what can be all of ours, as long as we give ourselves over to joyous abandon.
Why is it so hard, sometimes, to let ourselves do that?
Some start hesitantly, some dive right in, and all of them catch the fever of the music, pulsing to the beat some of us go our entire lives without truly hearing.
Everyone can benefit from even a little bit of this dance.
"Sleep my little baby-oh
Sleep until you waken
When you wake you'll see the world
If I'm not mistaken…
Kiss a lover
Dance a measure,
Find your name
And buried treasure…
Face your life
Its pain,
Its pleasure,
Leave no path untaken."
– Neil Gaiman, The Graveyard Book
Love elephant and want to go steady?
Editor: Travis May