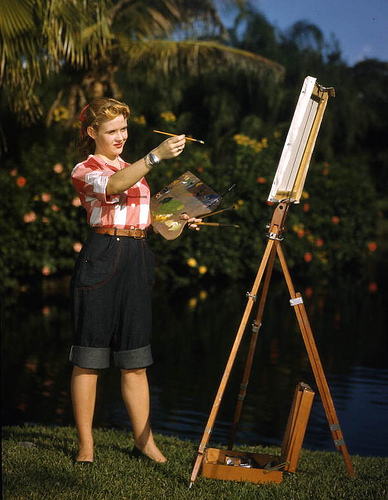 I am on a mission to know well-being.
This in relation to cultures across nations, current health modalities, ancient philosophies and modern revolutions.
In relation to art, our need for creativity and our individual philosophy of living.
We strive for happiness and balance. We strive for optimal health and overall a better lifestyle, of which so we should, but above all I have come to realize that the underlining connotation to all our strive to live a good life is well-being.
In the midst of the chaos of life and in the peak of our life highlights (life's most unforgettable happy moments), is it possible that well-being can be achieved?
I ask myself this question when I am struggling  and having so many battles and life seems so chaotic to me.
When I realize the chaos and refuse to feed into it. I wonder if I should just take a day off from work, check myself into a hotel, or devise some escape plan where I unplug from everything and just focus on myself, through prayer, through writing and eating good food?
When we can be conscious enough to recognize the flow and rhythm in our life, and we can take conscious actions no matter how little to ease off the stress or pain, and get back feeling good, positive and creative again. That is well-being!
My philosophy of living is based on expressing myself through art.
When I think of art, I instantly think of creativity, freedom, craft mode, cultural artifacts, self-expression, rugged, beauty, bliss, inspiration, muse, blank canvas, space, light, mystery, abstract, water, air, movement, charisma, unapologetic, reinvention, recreation, immersion, timelessness.
The freedom to be and the consciousness to create out of no limitations is art and is what well-being is all about.
It is about being an authentic creator, about not waiting for permission from others to pursue our aspirations, about not engaging in comparison with others, not being dissolved in competition, not holding Back, not being afraid to be real and naked, not living apologetically, not hiding behind pseudo realities,
It's about us owning our crafts as artists.
Delivering our art requires a mind filled with a lot of soul, courage, even mindful anger sometimes because some best creations are birth out of being fed up of something and What about love and sensuality portraying the picture of well-being?
I am a Creative, an Artist, a Writer. I can wear my heart on my sleeves with no shame, even if I'm slain. So long as I can exercise my power through what I see, what I am, and what I do.
How living as an artist supports our well-being:
1) Observing.
I live like a writer. I consciously create and curate my life—because everything has a story, everything is a story.
From sitting in the coffee shop waiting on my drink, the conversation with that stranger is my next story, from the struggles I battle with, there's a story.
I live to see! I observe, take notes and share my perspective to the world. My ability to observe is my power, makes me live as a conscious soul not just a passerby of life! Because I pay attention to what I see, I notice the many small moments of life!
2) Just being.
My being is my uniqueness.
I am light, I am love, I am stranger than fiction, I am curious, I am laughter. I am everything that makes me happy and sparks an emotion, I am everything I see my self as—so I try to see myself in pure positive states! That's mindfulness which equates to well-being!
3) Integrity.
My actions speak loud, so my doing is my art! This is how I live: authentic, real, present, mindful. I try to live not to be right or wrong in anyone's eyes, but to live in my truth. Paying attention to how I feel, to what is true to me and what feels most authentic to my core, to my soul!
The artist's mind is unique in many ways, and it's what makes for best creative works!
Whatever kind of artist you are, you are unique! Embrace this fully.
When we  live with the mind of an artist, we experience well-being in its raw sense. well-being is achieved through living our art because art helps us detoxify.
We spit lyrics, splash paint, pour words, dance vicariously, play a role like we're in a trance, we let go and let out. We release hurt and pain, tears and laughter, anger and frustration, sweet memories and almost lost memories, we release every emotion we feel and all these through our art that we create and afterwards we feel unblocked. alas we can breath a sigh of freedom.
Our craft is perfect because we scripted it with all of our imperfections; it's beyond beautiful!
Being an artist we know our work doesn't stop at one craft, so when we feel stuffed, full , inspired, moved- we do the process all over again!
May well-being be achieved through each of our creation!
Love elephant and want to go steady?
Editor: Renée Picard
Photo: Flickr