"Lululemon spray-on yoga pants: because the best yoga pants are no pants at all."
This morning, my boyfriend sent me this video and I thought it was pretty silly.
Bonus: best Lululemon ad ever: "Uh, wow."
Naturally, I had to share it on elephant journal.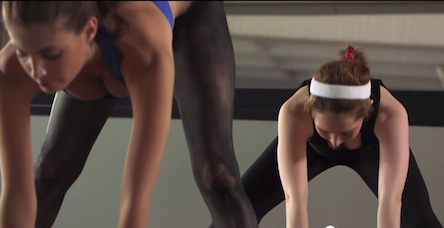 Via Jimmy Kimmel:
"A lot of schools are banning female students from wearing Lululemon yoga pants because they're too form fitting, and just when you thought it couldn't go any further, they've come up with something even more revealing…"
Bonus: Waylon talks with Buddhist yoga teacher Cyndi Lee in front of a bunch of beer cans:

Relephant:
Love elephant and want to go steady?
Photo: Youtube screenshot