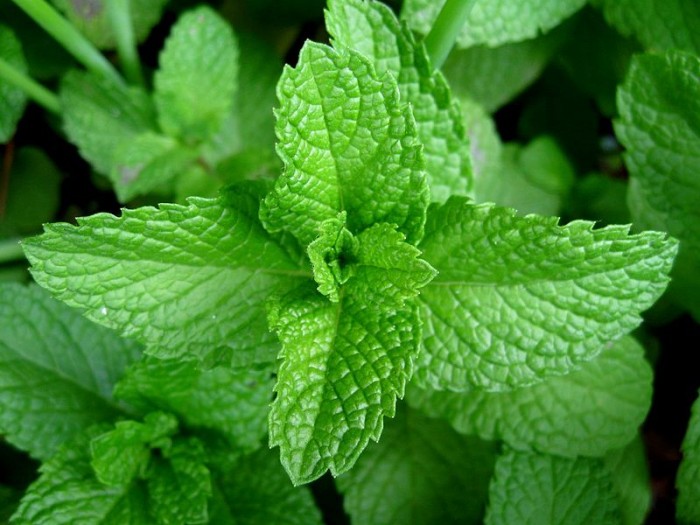 A flock of red winged blackbirds clutters the branches of the still bare tree outside my window.
Around the yard there are only small signs of spring; a few tiny purple flowers dot the grass and the snow has been whittled away by comparative warmth so that it only appears as punctuation in the most shaded parts of the lawn, but the blackbirds tell the whole story.
From their many perches they sing out in a joyous cacophony, each one fluffing it's wings to show a yellow bordered red square as it opens it's beak in loud relief, letting out a trill that can be heard many streets away; the undeniable sound of the changing season.
Inside, I celebrate my own way. No more stews and squashes. It's time for something cool and light.
Springtime Quinoa Salad with Mint and Walnuts
Feeds 4-6
1 cup any color quinoa, prepared according to box directions or mixed in a saucepan with 2 cups water, 1 t/l olive oil, 1 tsp salt, brought to a boil and then lowered to simmer, 15 minutes or until tiny white rings appear around the edges of each grain. After cooking allow to sit covered at least ten minutes after fluffing with a fork and make sure quinoa is completely cool before mixing with the other ingredients.
In a large mixing bowl, add:
1 cup walnuts, chopped
3 green onions, chopped, green and white parts
1 cup approx mango (1 or two mangos), cubed
3 Persian cucumbers or one regular cucumber, peeled and chopped
1 clove garlic, pressed or grated on a microplane
1/2 cup mint, finely chopped
juice of one lemon
3 t/l good olive oil
3 t/l apple cider vinegar
1 tsp sugar (optional)
Fresh cracked pepper and course sea salt to taste
Mix all ingredients including cooled quinoa together well and let sit in the fridge for at least one hour. Serve, if desired, on a bed of soft greens and top with raw avocado and a few more mint leaves.
Love elephant and want to go steady?
Editor: Renée Picard
Photo: Wikimedia Commons