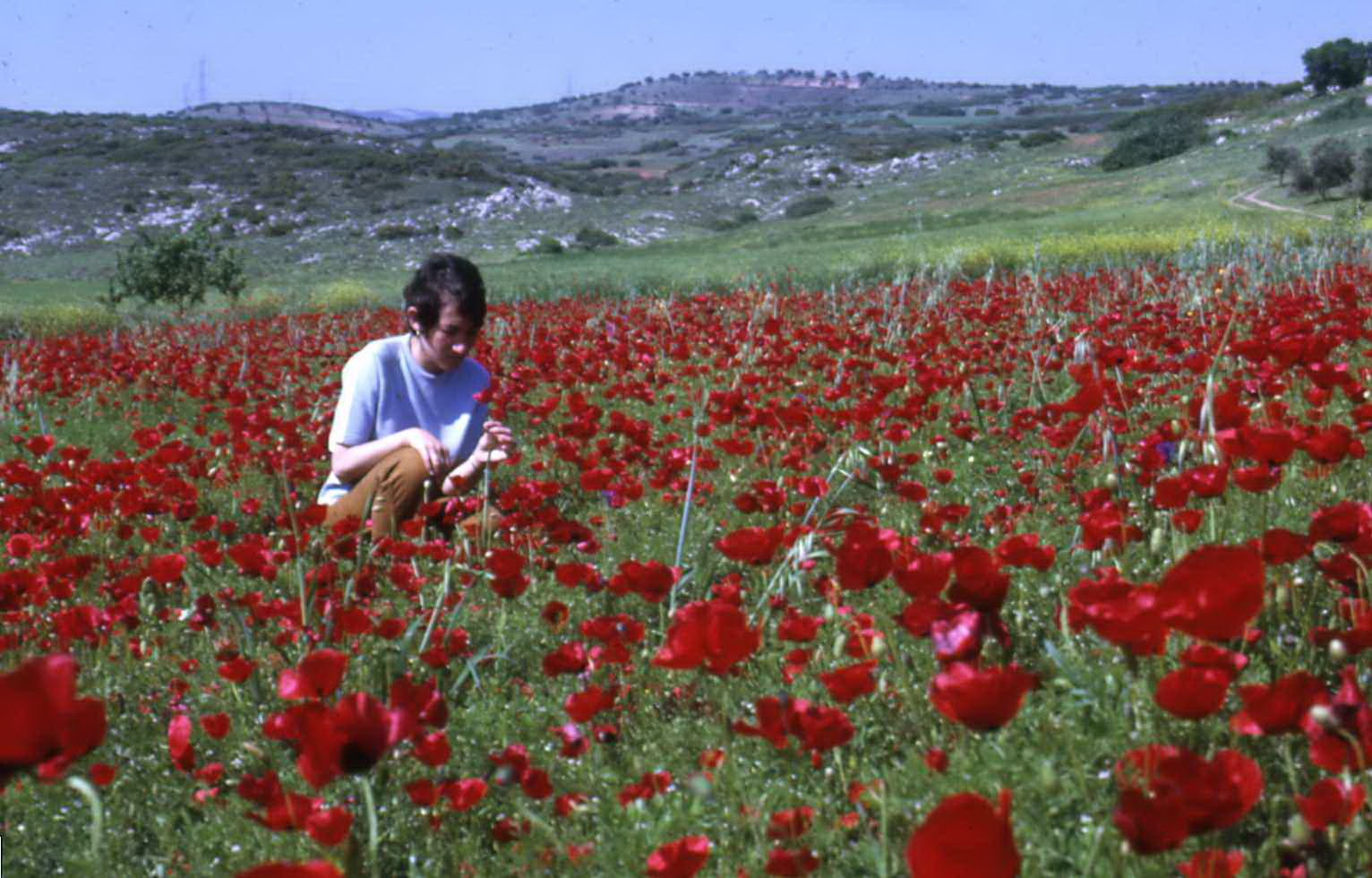 "We pass through the present with our eyes blindfolded. We are permitted merely to sense and guess at what we are actually experiencing. Only later when the cloth is untied can we glance at the past and find out what we have experienced and what meaning it has." ~ Milan Kundera
Is it ever too late to discover that your mother is not only all the ever-loving mother-things she has always been, but something even more?
(Spoiler alert: my mother is beautiful and awesome!)
Just last week, my dad sent my sister and I a story he wrote for a catalogue about cars. It's about a time in my parents' history that precedes us, and must be a mythical era for them as they look back.
This is how his story starts:
In 1972 my wife and I were in our mid 20's, married 3 years, and thought it was time to have a family. Or, more precisely, our parents wanted grandchildren. But first, we embarked on one more trip, to mourn our forthcoming loss of freedom.
We took a 3-month leave of absence from our jobs, stuffed our backpacks, and travelled extensively throughout Europe, from Athens in the east, to London in the west, and most countries in between.
I'd heard of this trip before, and more or less relegated it to a part of my story-loving brain entitled: "Things from before I was born about how my parents wanted to travel more than have kids – process for therapy as needed sometime in the distant future."
Now, though, it's the photos that are doing me in. I've never seen them before. I think they originate in slide-form and I know my dad has shelves full of those at home. I get my love of image-making from him.
These photos and what they depict may not change the world, but they are sure doing somersaults to mine.
I sit here, on the other side of the globe (in Japan) from where my parent are (in Canada), staring at these slightly faded, stunning images of my parents, at least a decade younger than I am now (I'm scared to do the math thoroughly here).
They're young, beautiful and … they're painting yellow peace signs onto cars.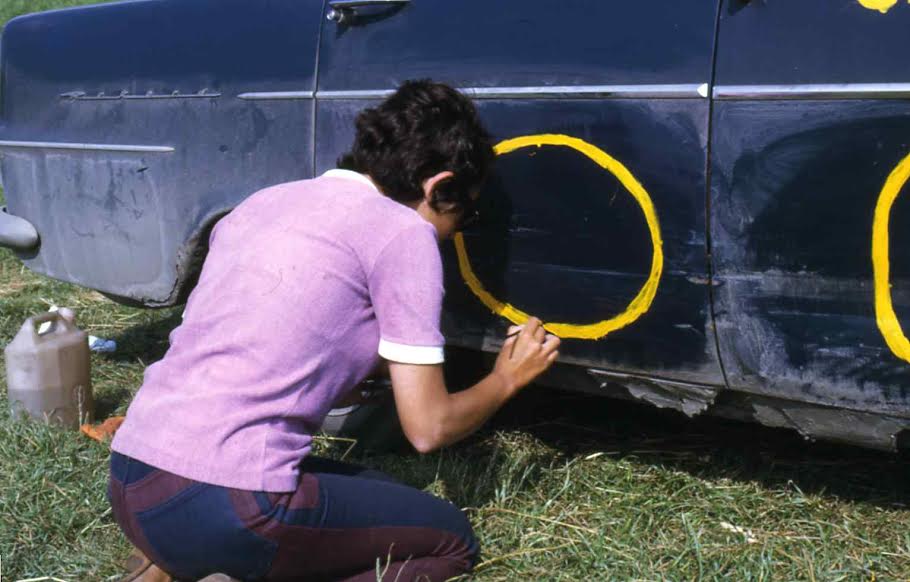 This is the kind of iconography that shatters a lot of things, perception-wise, and anything that cuts through a preconceived notion is something I have come to adore.
My mother, without question, has always been there for us – for her whole family, nuclear and extended. She has enveloped us into the totality (as the totality) of her world with a fierce, wide-open heart that is so huge it sometimes gets the best of her.
She gave my sister and I the kind of stable, comfortable home that gave me the foundation I needed, even the confidence I needed to take my life in directions she may not have anticipated or particularly desired.
My mother may have at times had Brady Bunch-like visions of keeping her loved ones right in the coop until happily-ever-after, but she is also the woman who, just a few weeks ago during some now-infrequent face-to-face time, pulled me aside to tell me something she really wanted me to hear.
"I know how important we are to you," she said, hugging me. "But do what you need to do. You should stay where you are happiest. Don't worry about us. We'll always be here for you. We can make anything work."
This was almost too much beauty to take. We dissolved in tears together.
And now this.
1972 must feel like an inordinately long time ago for my mother, and it must also feel like yesterday. She has been through the tortures and pleasures associated of bringing two little girls into the world, nurturing them as 1-year-apart infants, defending herself against the onslaught of teenaged rebellion, and through more than a few difficult moments in her grown daughters' adult lives.
She has done this with a strength I'm sure she didn't even know she had – we certainly didn't do a stellar job of assuring her about her many merits growing up.
Life threw her opportunities to test this strength, and she came through as the warrior she has always been.
How often does she think about girl in the photos, who lived in a hippie car and devoured Europe and ate love for breakfast?
Does she ever think about how very closely related she is to the daughter she claims she's so different from, whom she has watched travel far from home, has implored to return, and whom she has just, in her own exquisite way, set free?
I see my mother here in the photos, smelling flowers, sitting with my father at a wooden table (in clothes I wouldn't mind owning, it should be said), just as my husband and I have done so many times over the last few years.
(Time, cycles, kinship, growing into one's heritage … ah. All this delicious stuff.)
I see, not only young faces full of hope and carrying hints of a now-marked future, but I see a friend.
I see someone I am sure I'd want to know, meet, have tea with, and chat with forever, were I to meet this woman in the photo now.
I also see myself. And I love seeing this.
I can't dive into the photos and plop myself down on the empty wooden seat next to her. But I am so lucky to have another version of her with me today. Mom, I love you so much. Happy Mother's Day.
"And so our mothers and grandmothers have, more often than not anonymously, handed on the creative spark, the seed of the flower they themselves never hoped to see – or like a sealed letter they could not plainly read." – Alice Walker
Love elephant and want to go steady?
Editor: Renée Picard
Images: via Tammy T. Stone (courtesy of Peter Stone)