Waylon's lifelong mentor James Gimian (who is responsible for anything Way's done wrong), publisher of Mindful, joins elephant for a chat about the Mindfulness movement—& offers a brief meditation instruction:
~
What Is Mindful? In this three-minute video, members of the Mindful Team describe mindfulness, Mindful magazine, and the larger Mindful initiative:
~
~
Jim Gimian on how we can infuse the Art of War in our own lives:
~
Elephant is psyched to be working in partnership with Google+ on our new live video series, which features three live videos a week (that can be watched later, too).
Info from Mindful's site:
James Gimian has been a magazine and trade book publishing professional since 1973. He has spearheaded Mindful's community-building efforts within the mindfulness movement for the past five years, and is currently on the Advisory Board of the Center for Mindfulness at UMass, and the Boards of Directors of the Mind Fitness Training Institute (MFTI) and the Institute for Mindful Leadership. He has taught leadership training programs and mindfulness in North America and Europe since 1978.
Prior to joining the Mindful Team, James was the publisher of Shambala Sun Magazine, and the co-director of the Denma Translation Group, which produced a critically acclaimed translation of The Art of War.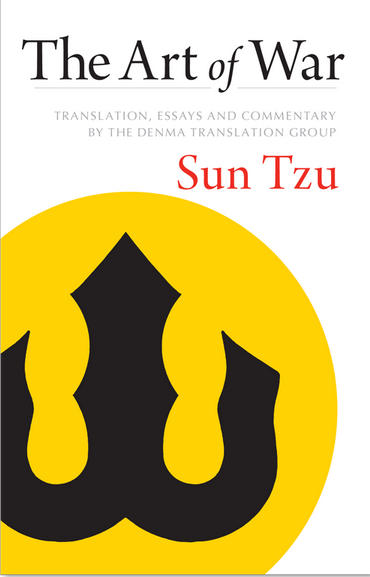 ~
~
Gimian also co-wrote and published The Rules of Victory, which presents the core insights of The Art of War, making them relevant and valuable to anyone who seeks more successful and creative approaches to dealing with chaos and conflict, whether at home, in the workplace, or in the midst of any challenging campaign or project.
According to authors Gimian and Boyce, one of the essential teachings of The Art of War is that when we seek to effect change, conflict is inevitable. However, we can learn to perceive the underlying dynamics of situations and we can learn how to work with them to transform potential conflict into victory. What's more, when we master the skills of The Art of War, we attain our goals without engendering further conflict and destruction.
An overview of Mindful's activities:
Mindful is an initiative that celebrates being mindful in all aspects of daily living—through Mindful magazine, mindful.org, and social media. For those who want to be mindful and those who are interested in various forms of mindfulness practice, Mindful offers a broad range of personal stories, news-you-can-use, advice, and insights.
What is being mindful?
Being mindful is an idea—actually a way of being—whose time has come.
Mindfulness is the innate ability we have to be present, composed, and to pause before we overreact to the challenges of our busy lives.
It takes many shapes and goes by many names. Some call it being in the zone or presence or flow or situational awareness. It can develop into a way of living that bring kindness and caring into everything we do.
We all have the capacity to be present, it doesn't require us to change who we are, and we can also cultivate these qualities with simple practices that are scientifically demonstrated to benefit ourselves and others.
James has recently spearheaded the launch of MindfulDirect—a new video project that will bring the best stories from the mindfulness world to viewers. With the interest in mindfulness exploding in every part of our society, MindfulDirect will provide another way for Mindful's authoritative voice to help readers and viewers navigate this rapidly changing landscape.
Mindful is published by the Foundation for a Mindful Society—an independent not for profit corporation supported by generous funders and a board of movement leaders who act as advisors.
For more information on James Gimian and Mindful Magazine, subscribe to the newsletter on the home page of the website, fan Mindful on Facebook or follow on Twitter and YouTube.

~
Relephant:
~
~ 
We got your social mediums right heah:
Hangout on
 

Google+ every Monday, Wednesday & Friday at Noon MST.
Listen: Walk your Talk on your commute or over dishes with
 

Soundcloud.
Subscribe directly to our award-winning
 

Youtube Channel.

Apprentice Editor: Shannon Costello / Editor: Rachel Nussbaum

Photos: Mindful.org