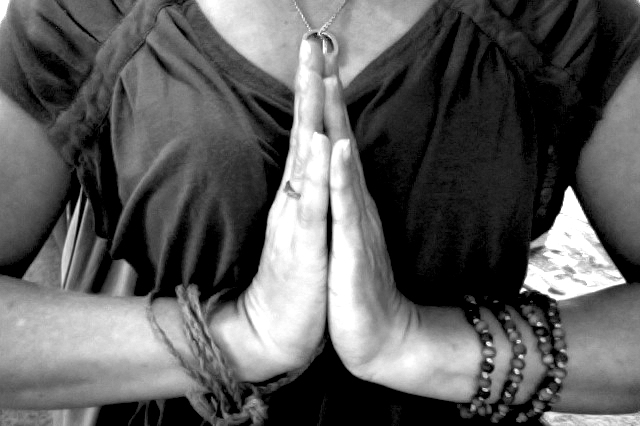 I became pregnant by accident twice; the second time I became a mother on purpose.
I watched a stillborn calf torn from his mother's womb to save her life—breach and dead for sometime inside her. The calf's body lay stretched out on the grass, almost flat, without energy and lifeless. He tried to enter this life backwards and failed.
The great mother lay on her side, her broad ribcage heaving with each inhale. Her eyes were still and dark, deep and full of longing. I felt her pain with each breath. She was like my mirror, full of sadness and suffocating in tears.
I was strong in her presence. With my steady breath I challenged her to live. Silently I told her I understood. I too once lay on my side after a dead baby had been pulled from my womb, limp with emptiness and loss. For weeks I laid in bed, hollow, as the last of the blood dripped to signal the end of my short pregnancy.
Exhausted and traumatized, the cow laid on her side in the blood stained grass, her legs folded beneath her heavy frame. Repeatedly she tried to lay her head back and surrender to the pain, to give in and let it all pass. We held her upright to give her a chance to live. Her breath was labored and slow and her eyes were wide and wet.
"She will be lucky to live through the night," Walter said.  
We were instructed to give her space. I backed away, my eyes still locked with hers. The body of the calf was taken away. The mother remained on the blood-soaked ground, alone and wounded. She had carried the calf, preparing instinctually for birth and motherhood. We all felt the absence, like a pull from deep within her, drawn out and left empty. We left her alone for the night to live or to die. I was quiet on the drive back to the house.
My daughter would be 13 this summer. I had an abortion to save my marriage and my marriage failed anyway. I too was left alone in my trauma and confusion. I have wrestled unsettled in the emptiness alone for all these years.
When the thoughts come (and they do come) I let them pass. I choose not to dwell on the absence I created for myself. But today I took it all in and cried it all out. I wept for both of us throughout the night.
There is so much discourse on a woman's right to choose, to choose to become a mother, to choose to listen with the mind and not the heart, to choose the life we wish to live. I chose and I have carried the pain of my choice as an ache of my heart and in my gut for 13 years.
We mourn the loss of loved ones, but it us we mourn for—our pain, our longing and our desire. We make choices and we live with the choices we make. Tonight I mourned. I mourned for the cow and her stillborn calf. I mourned for my loss and the daughter I will never know. I mourned for my failed marriage. I mourned for my broken heart. I let the tears fall and surrendered to the pain. I breathed it in and cried it all out.
"Did she live?" I asked the next morning.
"She did not," was the reply.  
The air was warm last night and the sky clear. The tiny sliver of the moon did nothing to illuminate our darkness. The cow never stood again. In the quiet night, in the face of a soft wind, she let go. Released the clenched muscles of her pelvis, softened her shoulders, let her head fall back and released it all back to our mother earth—her pain, her desire and her loss.
The bird-feeder on the porch creaks in the wind. The field is quiet where she lays. The clouds move between the sun and me. I grow cold, chilled in the places where I am exposed. My breath is slow and steady and my chest rises and falls obediently. I am here.
The second time I became pregnant I chose life. I became a mother on purpose. In this role I am learning to grow, fail, expand, share, embrace life, accept myself and to love—deeply and without limits.
In silence, I stare out over the plains at the mountains standing tall as they have for a million years. I remember. I remember that the mountains were with her last night and she was not alone. I remember that I am not alone.
I let go.
I offer my wounded heart to the mountains and to the sky and I pray for a chance to feel whole again.
Shanti, Shanti, Shanti.
~ 
Love elephant and want to go steady?
Editor: Rachel Nussbaum
Photo: Author's own