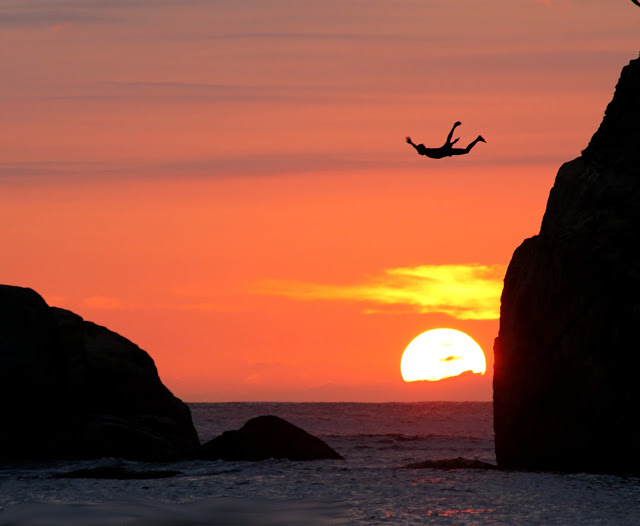 Are you ready for change?
Ask yourself these 5 questions before taking the proverbial plunge!
So you want to lose weight, start exercising or make the big move. You jump out of bed excited, but have you really thought about your readiness for change? Are you willing to keep moving forward when the novelty wears off or times get tough?
These five questions will help you create positive and lasting change:
1. Are you committed?
Change is not temporary. Making a lifestyle change is just that—a lifestyle change. You have to be ready to make this commitment to yourself or it's not likely to last. The New You you're dreaming of is going become your life and you need to be ready to accept her/him.
2. Do you have a plan?
Do you have a plan that can be tweaked along the way and will allow you to reach your goals? A fitness plan to carry you through, a place to vent frustrations, a daily schedule, etc.? "Failing to plan is like planning to fail." Make sure you have things in place that can help set you up for success.
3. Do you have support?
Few people I know have successfully attacked change alone. As humans, we need love and support. Whether it comes from a spouse, friend, trainer, therapist or all of the above, you're going to need it. Trust me, you'll be grateful to have a cheerleader whether you're struggling or celebrating!
4. Is your mind in the right place?
Your body will not go where your mind can't. Adopting a new mindset is imperative to positive and lasting change. Change requires you to align your body and mind, so you have to have positive thoughts and affirmations in place. You may not have reached your goal yet, but your mind needs to be in a place of success because your subconscious mind and thoughts are what ultimately drive your behavior.
5. Have you dealt with your psychological garbage?
We change for one of two reasons: We've learned enough that we want to or we've been hurt enough that we have to. You need to really dissect your reasons for wanting this change. Be honest with yourself about any emotional baggage that's possibly weighing on you. If there is none, make sure you have a plan for how to deal with it when it does surface, because it will. Issues often surface in the face of change, so instead of ignoring them or brushing them to the side, you have to be prepared to deal with them effectively in order to continue moving toward your goal.
Love elephant and want to go steady?
Apprentice Editor: Hannah Harris/Editor: Catherine Monkman
Photo: Pixoto (Roshan Hewapathirana)