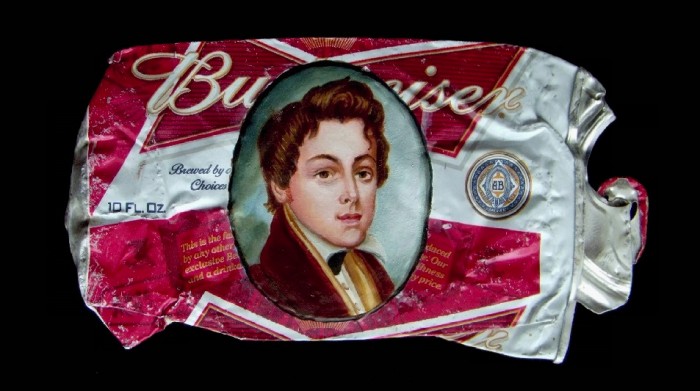 "There is a danger in over-thinking and over-verbalizing." ~ Artist Kim Alsbrooks.
(Ain't that the truth?)
Check me out. I am doing a bang-up job of avoiding emails by wandering through the cyber-halls of the internet in search of great art.
There is much out there and one doesn't even need to leave the comforts of her own kitchen to have a gander.
Today I have found a new gem to report on.
Meet: Kim Alsbrooks.
A Philadelphia artist, Alsbrooks recreates historical oil portraits on flattened trash. She calls the collection, My White Trash Family.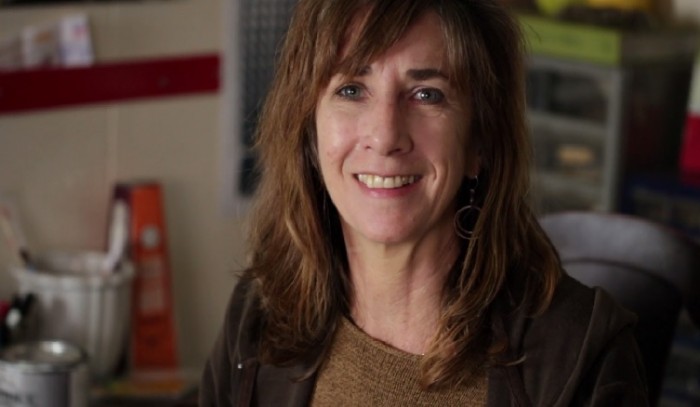 Taken from Alsbrooks' website:
The White Trash Series was developed while living in the South out of frustration with some of the prevailing ideologies, in particular, class distinction. This ideology seems to be based on a combination of myth, biased history and a bizarre sentimentality about old wars and social structures. With the juxtaposition of the portraits from museums, once painted on ivory, now on flattened trash like beer cans and fast food containers, the artist sets out to even the playing field, challenging the perception of the social elite in today's society.
And from Alsbrooks' blog:
The trash is found flat, on the street. One cannot flatten the trash. It just doesn't work. It must be found so that there are no wrinkles in the middle and the graphic should be well centered. Then the portraits are found that are complimentary to the particular trash. Generally I depict miniature portraits from the watercolor on ivory era (17th-18th century more or less). The trash is gessoed in the oval shape, image drawn in graphite, painted in oils and varnished.
That's the literal description, but what happens when the perfection of these classic portraits is juxtaposed against the background of a flattened Burger King cup or Michelob is really something.
Good art gets my attention. Great art distracts me from conversation. Phenomenal art holds me hostage from other things I would and should be doing otherwise, things that make me a functioning human in society.
It is not unlike a compulsion.
She would hate that I go on like this. So, instead, have a look:
Love elephant and want to go steady?
Editor: Catherine Monkman
Photo: Vimeo Screenshot