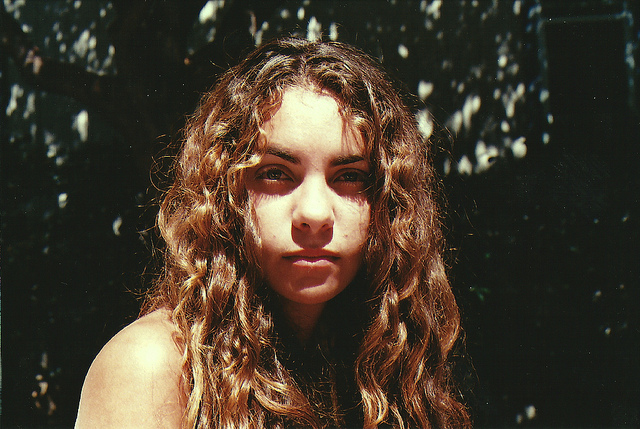 Who doesn't want to be beautiful?
Beauty is most often associated with our physical being, specifically our sexual desirability. And there is beauty in the physical; grand, earth shattering beauty, and there is also beauty in sexuality—as long as it is empowered rather than powerless.
But it is also true that there are as many ways to be beautiful as there are stars in the sky, and some are quite a bit more compelling than a perfectly proportioned body (whatever that is), great cheekbones, piercing eyes, or any of the other coveted hallmarks of "beauty."
Maya Angelou once said,
"I've learned that people will forget what you said, people will forget what you did, but people will never forget how you made them feel."
I would hold that people will also forget how you look, but never how you make them feel.
The key to true beauty is in our impact on others, and the light we manage to bring into their lives. When we radiate light outward, it is inevitably reflected back on us, surrounding us in—you guessed it—transcendent beauty.
Sounds wonderful, but how do we manage it? The truth is, it's not that hard.
How do I know? I've spent the greater part of a lifetime wanting to be beautiful (and believing I was not—a severe detriment to beauty) and studying what makes those I deem beautiful particularly so. In my youth, I was seduced—as most youthful people are—by the false images of perfection in which I was immersed.
It was the 80′ and 90's—there were not yet any Kardashians I was aware of, or Charlize Therons or Halle Berrys—but there were an endless stream of "supermodels" each one more thin and glamorous than the last, representing everything I would never be.
Fortunately for me, as I matured, my definition of beauty widened a great deal and I had the aforementioned epiphany that true beauty is about light.
I also figured out some consistently effective and easy ways to radiate light which can work for everyone, everywhere, at any time—even on bad hair days, fat days, sad and lonely days and every other sort of day in between.
Here are some ideas.
1) Be natural.
When I say "be natural" I mean two things; first be true to yourself and second be in nature.
Being true to ourselves is sometimes a mystifying process. After all, we spend our formative years observing and trying out many different personas before we settle on the one we feel most comfortable in. But is that really what reflects our inner life aka, our beautiful self?
When we stop worrying about "fitting in" and begin to take joy in our isms, we're on the road to authenticity, and authentic people are inevitably beautiful. Why? Because they encourage us to be authentic ourselves—authenticity breeds authenticity.
When we strip off whatever mask we are wearing, our light has room to shine.
Being in nature as a means to be beautiful may sound like the less likely piece of this tenet, but I assure you, people who are frequently in nature are more beautiful than those who are not.
The reason is simple: they tend to have a greater sense of being a part of a whole and therefore a sense of wonderment and peace. People filled with wonderment and peace are also inevitably beautiful.
2) Really see other people.
The average person spends a lot of time thinking about themselves; how we feel, how we look, how we compare to others. We're all so self absorbed that when we come across someone who is not, it feels like a revelation.
All of us have had the sense of suddenly being in the presence of someone who sees us, who is interested in who we are just for the fact that we exist, and who would rather be nowhere else than in our company at that particular time.
It makes us giddy with delight, and magnetically drawn to whoever is creating that feeling. This generous soul who cares so much about us—even if we are strangers, seems almost like a mythic creature, wrapped in luminous beauty.
What if we decided to be that person to others? What if, instead of worrying about our own beauty, we actively sought to find the beauty in others? What if we cast off jealousy and envy, and accepted that whatever is beautiful in another can be reflected back on us, if we just allow the transference to happen by putting our own ego aside?
That is a world I would be excited to live in.
3) Clothe yourself in color.
Of course, the simple aesthetics of beauty can't be denied—but not all of us are blessed (or cursed, as the case may be) with physical beauty. Nonetheless, like fantastic birds, if we wish, we can adorn ourselves.
I recently had a series of occupational therapy appointments to help heal a broken arm, and these took place in a very busy medical building with hundreds of exhausted looking patients and staff. It was a painful, depressing process which was only mitigated by one thing—the unabashed enjoyment one of the therapists happened to take in her clothing.
Each day I went, I looked forward to seeing this woman. I never spoke with her, we merely exchanged smiles. She wasn't classically beautiful by any means; she was well over 60, stout and with an odd pigeon toed gait. But, every time I saw her she had on a different, brilliant color. Chartreuse silk, a flowing turquoise skirt, once a scarf the shade of raspberries in the sun—every time I saw her my heart sang, "Yes!"
In a grey, grim world, she was light.
To be truly beautiful, we must understand and believe in the multi-dimensionality of beauty and the fact that it exists in relation to other people—never in a vacuum—and that it is forged on many planes; spiritual, emotional, intellectual and physical.
We all have access to true beauty because we all born in light.
How do you let your light shine?
Love elephant and want to go steady?
~Relephant Reads:
Which are you?

~
Walk the Talk with Mindful Fashion:
Editor: Catherine Monkman
Photo: Jasmine Bailey/Flickr