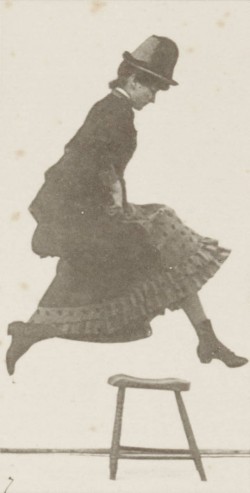 Warning: F-bombs up ahead.
Yesterday I wrote about how where I live affects the way I am, and what parts of me feel most present in the home I'm living in.
But lately I've also been aware of how where I live also affects how I write and how it affects my creativity.
It impacts the writing part of me, the part of me full of determination, ambition, creativity and freedom, and leaves me being creative differently. Or moving to a new spot, a new place, a new location, just takes time to set up a routine, a way of working, a way of using my creative energy and having a space to do this in.
It hasn't happened in this place yet. The one I moved to three weeks ago. I still am writing on the sofa, writing outside in the sun, and I've mainly been writing to myself, so to be doing anything more—to have a routine of publishing, or a place I go to sit to write and publish—hasn't felt like a priority.
It hasn't felt like anything has been missing that much, except for in random bursts when I realise that what I was doing a few weeks ago, or six weeks ago perhaps, was writing a bunch.
But we go through phases, right?
Creativity goes through phases. It changes. Like, it's always here—it's never not here—it just shows up differently, in full force in other ways, and that changes daily (even if ever so slightly). But sometimes, like lately, it's changed more dramatically. Or it's just gone on hold a little bit.
But I miss it. I don't feel happy. A part of me feels unnourished and slightly lost. Lost in a way that before this, before now, I realised I hadn't felt for at least four months.
I didn't feel lost at all in the ways I had been before. I'd been doing the elephant apprenticeship and finding parts of myself I hadn't connected with in this way before. I'd come home and I'd found my purpose, I'd found my place again, and I'd found my tribe.
But now, moving house, moving home, and experiencing a lot of grief and heartbreak of something I'll write about soon, I've been feeling hit with a sense of not giving a fuck. Of feeling torn with the desire to do and accomplish, nurture and nourish, but also with the need to take it inwards, to go solo, to do random things, to be free and not thinking about shit I have been thinking about.
I think I've been feeling really fucking sad, and really fucking angry. And it's all felt really messy.
I've felt really messy. 
And I've felt really really lonely. But a loneliness that cannot be solved, despite the pain in my chest that will seemingly break if I let it out, if I feel it, alone. A pain that needs someone here, that needs someone to hold it, hold me, and tell me I'm safe. It's okay. It won't end but it will soften.
Because pain will never end—pain is part of life—but it will ease, get easier, and begin to integrate, to shift, and to move to a place of holding that is easier than the place you're in…I'm in, now.
Creativity and connection with my creative community softens this loneliness I've felt a lot before, but even now, through this time, this loneliness has felt hard to share, hard to articulate, and hard to allow myself to soothe…to know I deserve to soothe, and to know I deserve to have the hurt be softened.
I'm currently sat against the wall, cross-legged on the floor, with my computer balanced on a chair in the room that will become my office once I decide I'm definitely living here.
I'm struggling to commit, and I feel afraid of committing fully because I have moved so damn much that to commit and to allow myself to fully be here leaves me feeling afraid of heartbreak, afraid of let-down, and afraid of unravelling in a place that I feel safe in…by keeping slightly distant, by keeping slightly afar from the place I'm living in, there is a sense of safety that comes with that.
A sense of knowing I'm a little bit keeping-it-all-in. Even though I'm not, because right now I can't keep it all in and I don't want to, but part of me feels able to protect myself from completely relaxing by not fully committing, because to that part of me feeling afraid of relaxing, relaxing means falling apart. And she doesn't want to do that here, because she doesn't feel safe yet, she doesn't feel at home.
She doesn't feel settled enough to do it.
And she, and other parts of me, haven't felt settled enough to dive into the process, the creative process, I was in before. They've needed space to breathe and feel, and feel their way into it again. They've needed, I've needed, time to just write for me, time to let the words spill in whatever ways they've needed to, and still need to.
To write I need tranquility, to write I need peace. And I need that emotionally, too. To feel safe enough to let rip, to let it fall, to let it out, and to let go, I need to feel at peace in myself and in my home.
Even if that letting rip happens outside it—which lately, I've wanted and craved and needed it to, a lot…tears down the street, meltdowns in the shop, gentle sobs in yoga, because somehow people and life around me when I'm grieving and feeling pain that is seemingly melting the insides of me and birthing me whole, softens it. It normalises it.
It allows me to realise I'm normal (whatever the fuck that is anyway), and I'm okay.
When I'm writing, there are the odd moments where hustle and bustle leave me stimulated and raring for more—raring for the creative burst to fly forth from within me—but other times, and generally most of the time, I need stillness.
Because often, the stillness inside me feels thin on the ground and this stillness is found by writing, by going through the creative process, so having stillness around me only encourages this, encourages this process, in times like this.
I hope as I settle, and continue to find my place in this new place, this new home, my new home, I continue to dive back into my creativity and my role, my tribe and my home (in a larger sense, not just this one) and see that I belong, and that I can find my groove again.
My new and updated groove, however that looks like, and however that feels.
Because it never really went anywhere, anyway. It's always been here, with me, I've just needed space inside me and around me to find it and be with it.
Love elephant and want to go steady?
Editor: Travis May

Photo: Wiki Commons