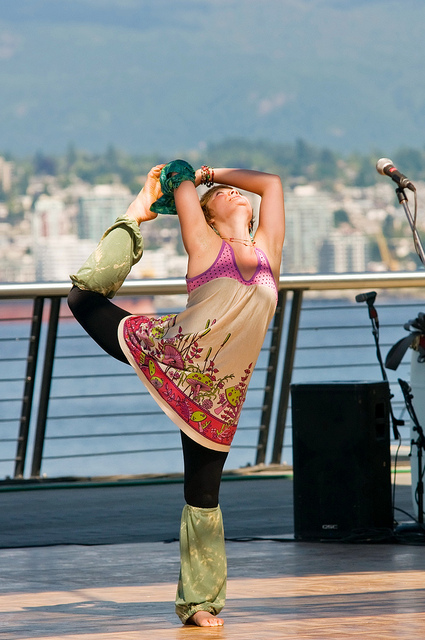 As an Ashtangi practitioner for a number of years now, I find it is more or less sacrilege to mention the word music in the same sentence as yoga practice, for reasons that are well understood and supported.
I love the Ashtanga practice from the bottom of my heart, but there is a lot of love in my life for a creative, beautiful, loving, flowy Vinyasa practice as well.
When it comes to Vinyasa—practice or teaching—I love nothing more than a yummy playlist.
Choosing the perfect song at the perfect moment during practice is, in my book, an art form and a spiritual practice within itself.
This playlist is sure to leave us and our students feeling sparkly all over.
Earthrise Soundsystem – Rama
Felix Jaehn – Shine (feat. Freddy Verano & Linying)
Lykke Li – Love Out Of Lust
Radio Head – Lotus Flower
Bad Sometimes – Randall Breneman
Nouvelle Vague – Heart of Glass
Fix It – Medicine for the People
The Man In Me – Bob Dylan
Moonlight Mile – The Rolling Stones
Feist – Fire in the Water
Ben Howard – Depth Over Distance
Love elephant and want to go steady?
Editor: Catherine Monkman
Photo: Brendan/Flickr