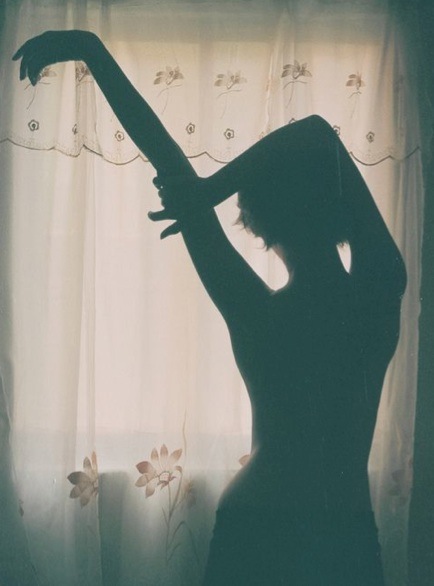 For years I've been fantasizing about this woman.
She is witty but her jokes are of substance. She can speak multiple languages and has traveled the world. Although she's busy with work, she somehow fits in her gym time, creative writing, lunch dates with friend and even traveling.
Her hair always falls perfecty naturally. I've never seen her stressed. In chaotic situations, she remains anchored in her deep roots of wisdom and life experiences. When she speaks, she does so in a manner that others will listen.
She is a natural leader.
She is the woman of my dreams, more specifically, the woman I dream of becoming.
Here I am, hair frizzled and experiencing momentary mind fog.
I wonder if there's a magical pill my dream woman takes. A pill a day—to the glorious you. Or how many cups of coffee to keep her sharp mind alert followed by how much coconut water she drinks to keep hydrated.
Geez, it's not easy to be her.
Sometimes I wonder if she's holding it back, like the wavering dam in the South China Sea. Any moment now, she could breakdown and call it quits.
But my dream woman is strong and she keeps on rolling.
She is now approaching her early thirties. Albeit having two extremely cute children and an established career, she continues her usual finesse but has also found a new glowing radiance of joy & contentment.
Even the Dalai Lama would call this unfair—so what's her secret?
1. Prioritize.
Not surprisingly, the first trick in her bag is being able to prioritize. My dream woman prioritizes everything. From a phone call to her life long goals, she keeps track of everything.
She will improve her life first, like traveling, spending time with quality people and reading good books.
She will never waste time on low quality movies, gossip or mediocre wine.
It's all about making a list that serves her right.
2. Move slow in a fast way.
Yes, you read that right.
My dream woman likes to get things done fast. However, all of her actions are consciously screened before execution. Like The Matrix, she turns her thoughts into words and actions with heightened consciousness.
Once she sets the intention, she acts upon it quickly and firmly.
3. Never raises her voice.
My dream woman is the perfect combination of linguist and yogi.
She understands how language can directly change her world for the better or worse.
When we're angry, we speak faster and louder. Our breath quickens and heart beats faster.
Yogis believe that when we're born, we're destined with a set number of breaths. If we carelessly waste them on minuscule matters, we inherently shorten our life span.
So how does my dream woman get her message across? With precise words and supreme kindness. After all, nobody likes being yelled at.
4. Focus on the big picture.
She leaves the small things for small-minded people. My dream woman has things to do and places to go. She doesn't have time to care what so and so thinks of her dress or if her neighbor thinks she's rich or poor.
She will have a manicure if she has the time. But if her hands are busy building a career empire or feeding her children, she can live without one just fine.
5. Appreciation.
I think what I admire most about my dream woman is that she appreciates what she's got.
Sure she appreciates the basics: food, clothing, shelter. She also appreciates what I call the first world basics—someone calling her back instead of texting, someone opening a door for her when her hands are full of groceries.
In this society of entitlement, my dream woman expects nothing.
She works hard for her money, studies for her knowledge and earns other's respect.
My dream woman, you're the love of my life.
Just the thought of you inspires me to become a better person.
I want you to be my last thought before I sleep and the first thought when I wake up.
You motivate me to roll out of bed every morning and the change the world inside me.
My dream woman, I hope you will notice me. I'm the girl who always gawks at you with glazed eyes.

~
Love elephant and want to go steady?
~
~
Editor: Ashleigh Hitchcock