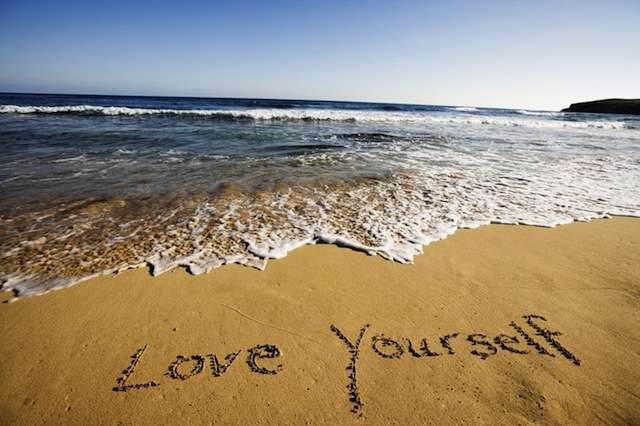 Release your fear and show up for love!
As a child, I grew up with the belief that love was other's recognition of who I was. Perceiving love outside of ourselves can have a huge impact on what we create in our life.
By making others responsible for our happiness, we can unconsciously project neediness. Creating a pattern that will decrease and eventually stop if we become self-aware.
I started this process a few years ago, after my dad passed away.
Ever since, I've worked on tapping in to all the love the universe has to offer and it has helped to heal my relationship with myself. Becoming self-aware allows us to stop creating based on known and hidden fears, release the urge to control others and simply show up for love in ways that we never thought were possible before.
These steps have helped me enormously and I sincerely hope we can all benefit from them.
Steps to aid us in showing up for love every single day.
1. Be open to be vulnerable. Looking within can be scary or terrifying and that is completely understandable. But we must be willing to look at our ego and see how it is trying to trick us into believing that we are not good enough or better than others.
Our ego is based in fear. Ask if what we have been creating up until this point in our lives comes from fear. If it is, we must decide to move on from this stage—take ownership of what shows up in our life.
Looking within can be scary but ultimately, it will save us.
2. Eliminate all judgment. What we resist, persists. It is easy for our ego to blame others for everything that supports the idea that we are not good enough or better than others. In reality, we are all reflections of each other.
Become an observer, release attacking thoughts. Let's be in the energy that says we are ready for a more expansive experience that supports us.
3. Forgive and let go. Forgive those who hurt us. Forgive ourselves for not recognizing our value, up until this point.
Forgiveness is a call to raise our frequency to love and take responsibility for what is coming next.
If we are not forgiving, there is a good chance that we are still holding judgment.
What we resist, persists. We don't want that.
Letting go means that we cannot change outside forces. It means that we are responsible for our own happiness.
We are releasing everyone to be who they are meant to be and not trying to force them to feed our needs.
4. True love is an inside job. Releasing judgment allows us to go from victim to hero in seconds. 
We realize that is truly up to us how we show up in the world. Releasing judgement allows us to come from a place of compassion for others and for ourselves. It enables us to be truly authentic and never place our value on somebody else's hands.
Move from a mindset of giving rather than having. We should aim to be the love that we want to experience.
How?
Practice self-care.
Become more understanding of our needs and desires.
Nurture our inner child with new positive and empowering thoughts that are aligned with our highest truth.
Have fun during the process!
Let us incorporate these points into our lives on a daily basis and get ready for a positive shift.
We'll break free from old patterns and start creating from a place of love.

~
Love elephant and want to go steady?
~
~
Author: Nicole Elissa
Editor: Ashleigh Hitchcock