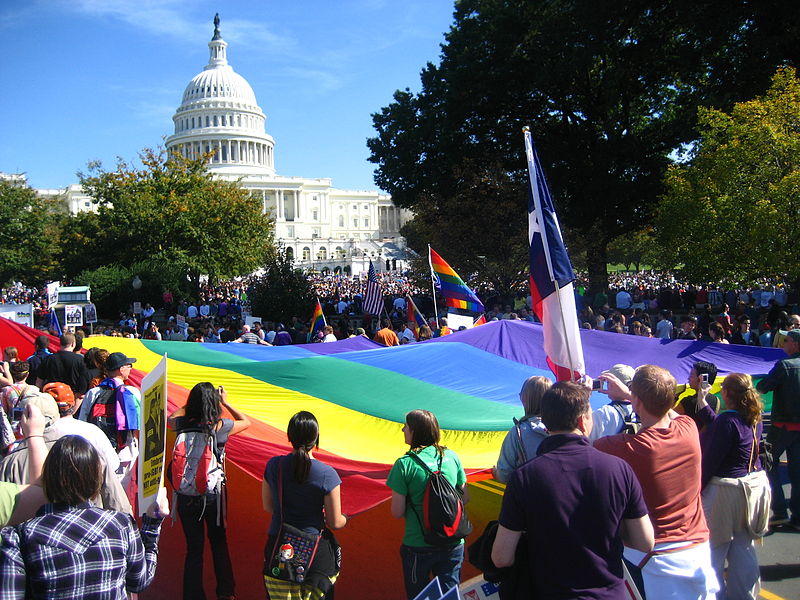 In some ways, the United States has made great strides in the pursuit of equality for all people.
One way this progress can be marked is by noting that same-sex marriages are now legal in several states. And although there are still many folks who oppose same-sex marriage, we cannot deny that some progress has been made.
However, although same-sex marriage may be legal in a state, that does not necessarily mean that a gay, lesbian or a trans-gender person no longer faces discrimination.
Have a look at this map showing states where one can be fired simply for being lesbian, gay, bi-sexual or transgender.
There are currently 32 states that have legalized same-sex marriage. However, not nearly as many states have laws protecting people from discrimination because of sexual orientation and gender identity.
In fact there are currently 29 states in the U.S. where an individual can be fired, simply for "being gay."
I was truly shocked when I came across this map displaying the extent of discrimination against this group of people.
Clearly there is still much work to be done in terms of acceptance and protecting the rights of people identifying as LGBT.
Love elephant and want to go steady?
Author: Yoli Ramazzina
Editor: Renée Picard
Photos: Wikimedia Commons, via Kyle Rush and imgur, via Huffington Post