From the darkness of night, the tiny room shone like a beacon.
"Adelante," the old woman said, and beckoned us forward. The room was no larger than a walk in closet and it was wallpapered with vestiges of the deceased.
Whole lives were framed in cheesy plastic, the grim faces of uncles and aunts, grandparents and cousins, together again in their place of honour, surrounded by icons of Catholicism. Small gourds containing favorite foods meant to sustain them on their journey were really there to say, "Mira, this is how much we loved you."
I caught her husband's eye as I quietly walked the perimeter of the room. He was handsome, and dressed for the occasion in what was probably his best guayabera, washed and hand pressed that day, I assume.
A bottle of mezcal that looked like it had been unearthed from the pib stood nearby, an instigator of joy and pain. His eyes followed me around a room that was ablaze with strings of blinking Christmas lights and candles, their chipped glass cups blackened from smoke.
A vase of flowers that had had their moment in the sun still made an attempt at life.
Asleep in a hammock, strung the length of the tiny room, was a babe swaddled in love. "Preciosa," I said to the old woman, to which she beamed, "Mi nieta." "The hammock is like a cradle," she said, and I loved the word in Spanish. "A la cuna," I repeated to her, and we both smiled.
On my way out the door I caught her husband's eye one last time, his smile in the large glossy picture reaching out to me as if to say,
"This was my life, my family. I will always be remembered and I will always find my way home."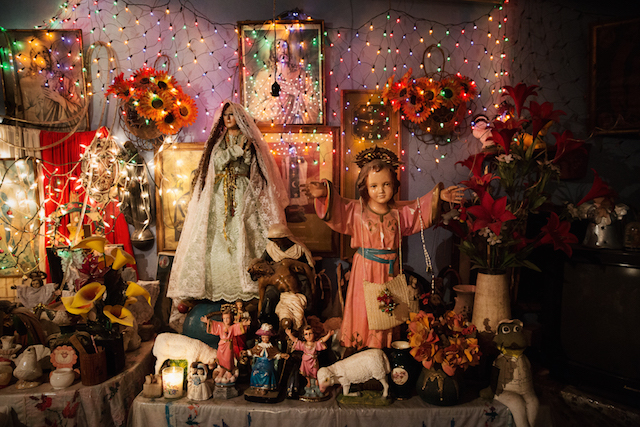 Here in the Yucatan where I live, this centuries-old celebration is called Hanal Pixan, or Food for the Souls, and it is literally that. Once a year, families entice their loved ones back to earth with ofrendas (offerings) of sugar skulls, pan muerte (bread of the dead) and warm drinks of atole or chocolate.
Candles light their way home and favorite foods fortify them for the journey back to heaven. Salt is laid out to purify the spirits and preserve the bodies for those souls who haven't quite made it past purgatory, and from what I can tell, no one goes to hell, so it's all good.
The Mexican people look at death just a little differently than we do.
In our culture, we don't talk about death like it's an old friend we haven't seen for awhile. We avoid it, avoid thinking about it, pretend it's never going to happen and look the other way when it does. Even when we get a glimpse of our own mortality, it's from a distance, with lots of denial between us.
The inspiring thing about the Mexican Day of the Dead, or Dia de los Muertos, is that it isn't about death at all. It's about renewal, not loss.
With great gusto, grave sites are festooned beyond recognition and the spirits of loved ones are entertained with song and laughter until finally, as dawn breaks, they are danced back to their resting place for another year.
Death is not final. It is a part of the circle of life, and the circle of life has no end.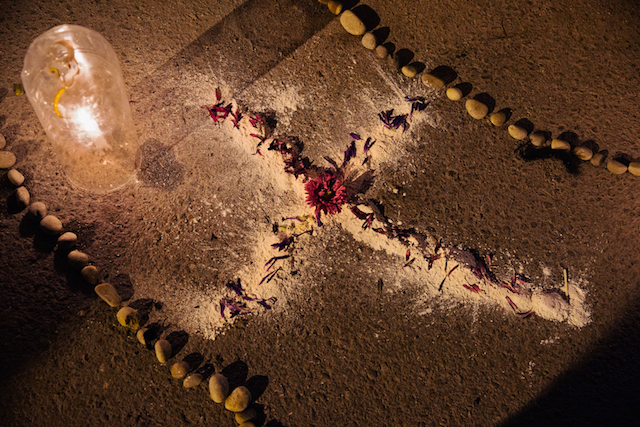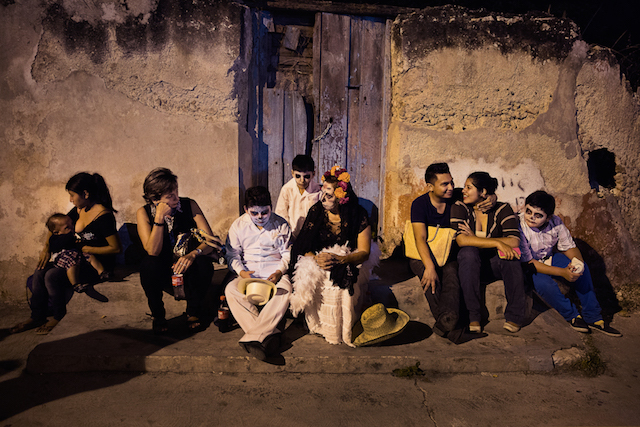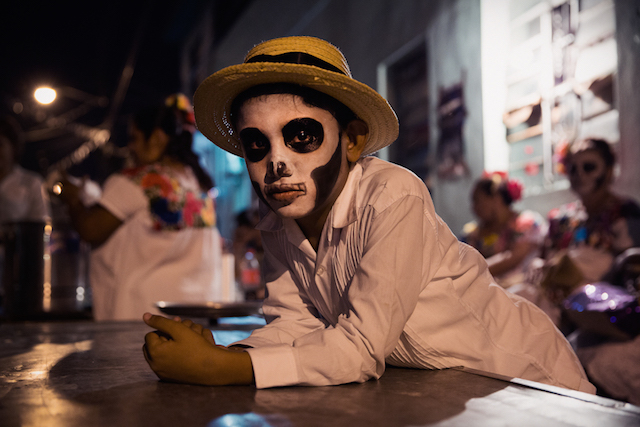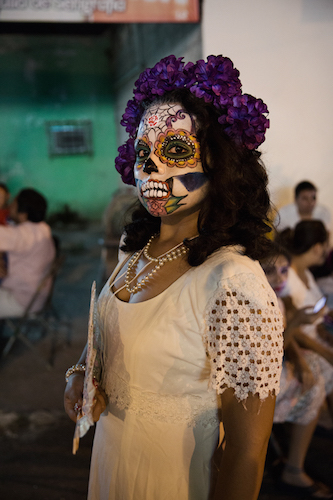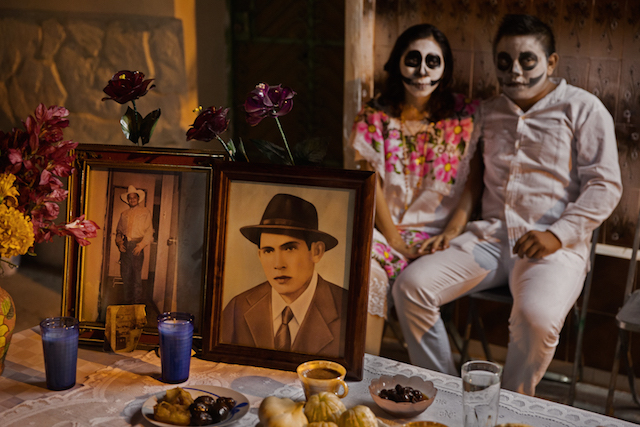 Love elephant and want to go steady?
Author: Alison Wattie
Editor: Emily Bartran
Photo: Used with Permission by Ric Kokotovich