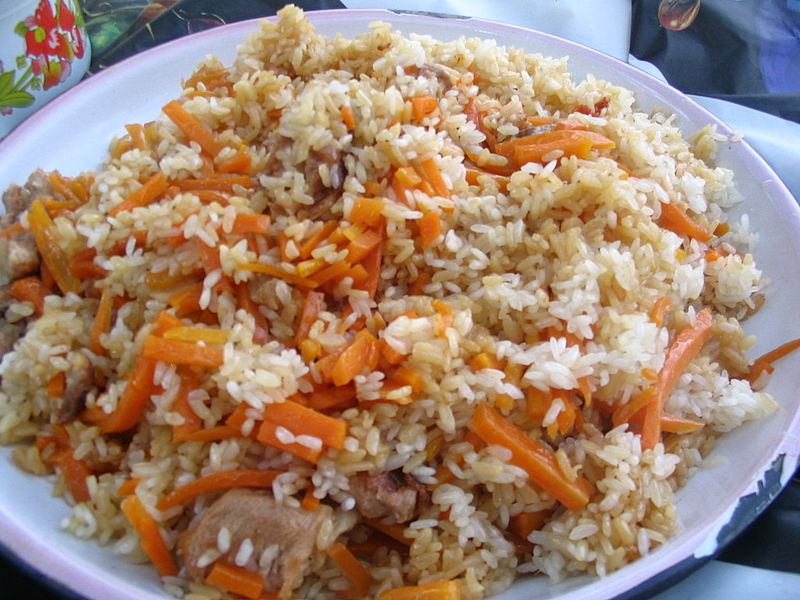 I eat a lot of rice.
Being gluten free it feels kind of inevitable.
A lot of people think rice is pretty boring. But I beg to differ. There are so many ways to cook with it! This is a fun twist on the typical fried rice or pilaf. I really love the sweet and savory tastes of this one.
Here's what you'll need to make a big pot to feed 4-6 people:
2 cups long grain or basmati rice
3 cups vegetable stock
1 cup coconut milk
1 cup pumpkin, peeled and cubed
1 onion, diced
1 clove of garlic, minced
1 tsp thyme
1 bay leaf
1 small bunch of scallions, chopped finely
1 scotch bonnet pepper (optional if you don't like it spicy)
2 tbsp olive oil
To make, start by frying the garlic and the onion in the oil in the bottom of a large pot. Then add in the pumpkin, bay leaf and thyme (and scotch bonnet pepper if using). When the onion is beginning to look translucent, add in the rice and give it a stir. Coat the rice in the oil and vegetables and let it toast for just a minute. Then add the vegetable stock and coconut milk and bring to a boil. Cook until the rice as absorbed all the liquid. Lastly, stir in the chopped scallions and mix thoroughly.
Top with your favorite protein (maybe something with jerk seasoning) or mix in some beans for an awesome, healthy, and tasty meal! Enjoy!
Love elephant and want to go steady?
Author: Kathryn Muyskens
Editor: Renee Picard

Photo: Wikimedia Commons