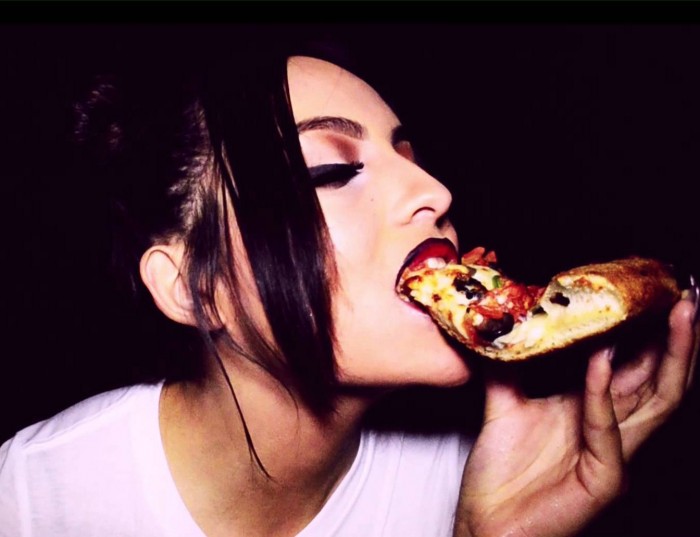 I admit it. I'm a born-skinny chick who has never really known the meaning of Rubenesque. But lately, I'm rounding out my stick figure frame with a food-solace self-therapy.
We naturally thin women (think boney ancestors) still get on a scale, wondering why that bra or pair of jeans suddenly doesn't quite fit. The last three weeks or so, I've been eating uncharacteristically.
I've been craving bedtime nachos, or mid-day french fries. I've been hankering for greasy, cheesy, salty comfort food and my waist line has been playing along by storing comfort padding in the event of, say, a famine.
I could be hard on myself. But I realized that this is an entirely adaptive response to what has been one of the more stressful three weeks of my life—my former husband (from a 17-year marriage) and father of my two children (ages 15, and 25) is in a cerebral malaria-induced coma after falling into a delirium in a local Starbucks. (I wrote about that a few days ago from a spiritual perspective: Limited Time Offer, Money-Back-Guarantee, VIP Special: How to Triple Your Happiness in 3 Easy Steps.)
But now, I'm talking about the body-centric storyline.
I've been at his bedside almost daily and the uncertainty of his outcome is simply an adrenal assault and cortisol inducer. My body has been under strain. And in this pressure cooker of what-if, my body responds with a desire for fatty and salty foods. (You've got to try melted brie on cinnamon toast at midnight to know how gloriously nurturing food can feel). I did mention, it's organic comfort food, right?
And they don't call it comfort food for no reason. Carrot sticks or raw kale salads would not remotely provide the metabolic magic that my uncharacteristically greasy food has provided. So, in the spirit of comfort food, I offer up this funny little you-tube video that a friend posted to my FB wall recently.
It made me smile. I hope it brings you the same comfort.
Love elephant and want to go steady?
Author: Lori Ann Lothian
Editor: Catherine Monkman
Photo: YouTube screen shot