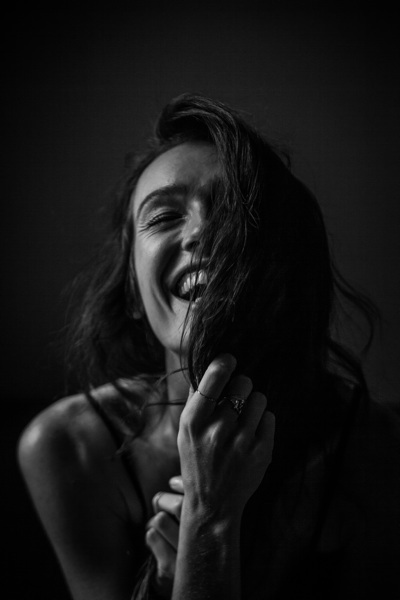 "The older I get, the more I see how women are described as having gone mad, when what they've actually become is knowledgable and powerful and fucking furious." ~ Sophie Heawood
What is it to be truly wild?
Free?
Foolish?
Joyous?
To laugh in the face of impermanence and flash her your brave, beating heart?
I asked women to share their wildness with me for an article I recently wrote: I Will Always be a Wild Thang. The images I received were so bloody brilliant, they deserved their own write up.
Thank you to all the women who sent me their wildness, you're all just stinking beautiful.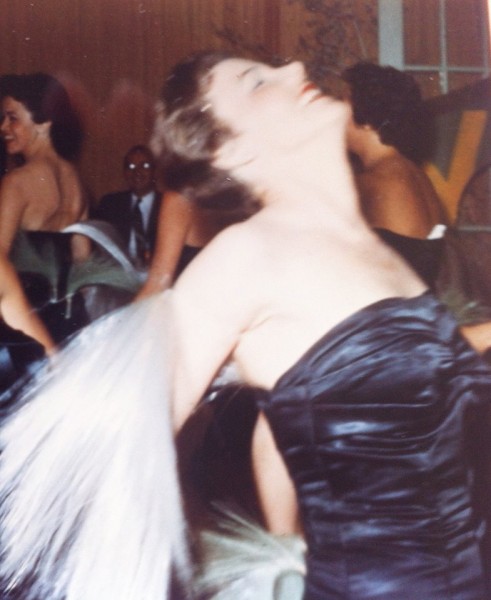 "Diane LeBlanc, my mother, dancing in a chorus line in 1952. She was the original wild thang." ~ Renee Magnusson
"If you're going to love someone or something then don't be a slow leaking faucet—-be a hurricane." ~ Shannon L. Alder
Wild thang:Â Nattalie Marley /Â Photographer: Jozef Ezra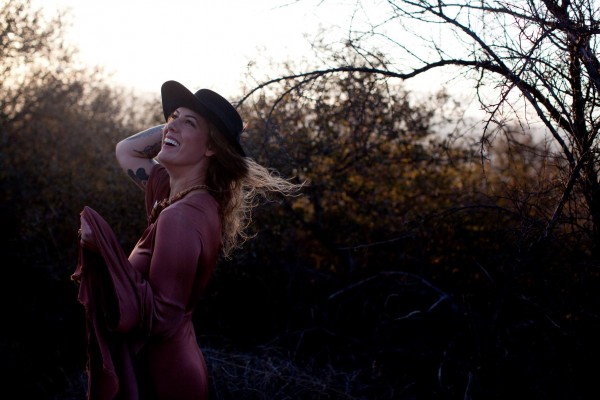 "Love her but leave her wild." ~ Atticus
Wild thang: Taylor Eyewalker / Photographer: Bryan Randall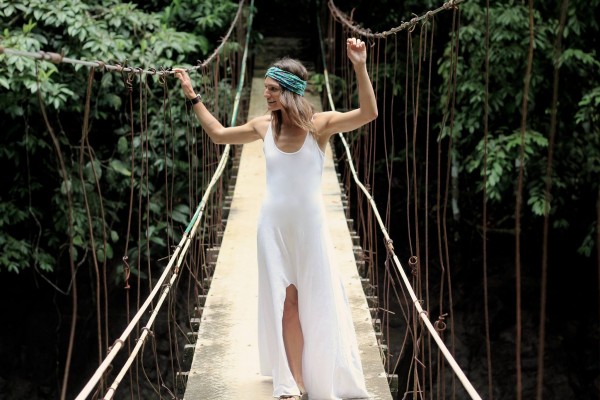 "Go out in the woods, go out. If you don't go out in the woods nothing will ever happen and your life will never begin." ~ Clarissa Pinkola EstĂ©s
Wild thang:Â Eliza Sloane /Â Photographer: Tobi Salver
"There is a need to find and sing our own song, to stretch our limbs and shake them in a dance so wild that nothing can roost there, that stirs the yearning for solitary voyage." ~ Barbara Lazear Ascher
Debbie Lowery Harrell, Rocky Mountain High, 13,000′ on the Continental Divide in Colorado. Photo credit: MAD Hippies.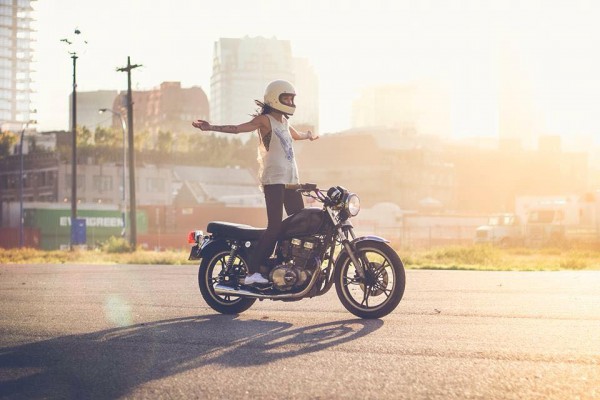 "I was raised feral, and I mostly stayed that way." ~ Gillian Flynn
Wild thang: Becky Goebel / Photographer:Â Ali Marie Parker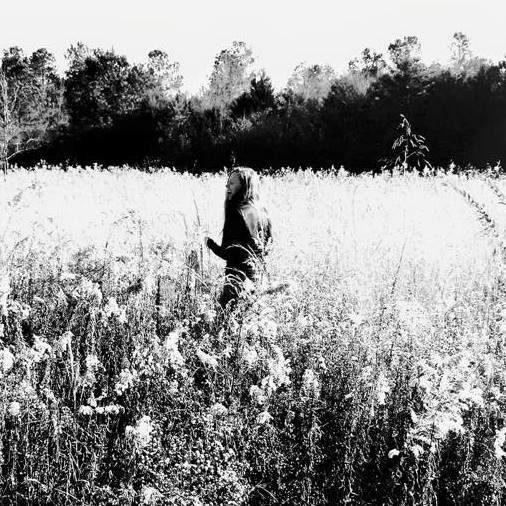 "Let us dance in the sun, wearing wild flowers in our hair…" ~ Susan Polis Schutz
Wild thang: Brooke Jelliebean Boyd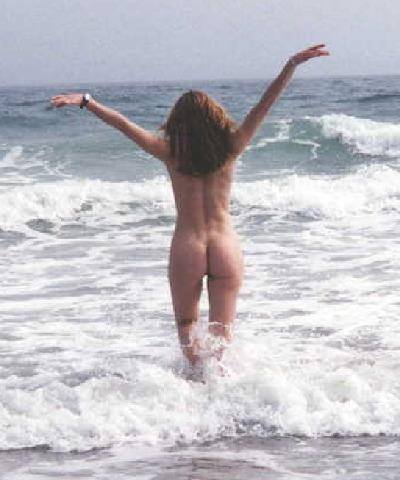 "Taken right after we decided to go our separate ways. An expression of willingness to move into the unknown. The North Atlantic water in March is about 2 degrees." ~ Steve McCall
Wild thang: Unknown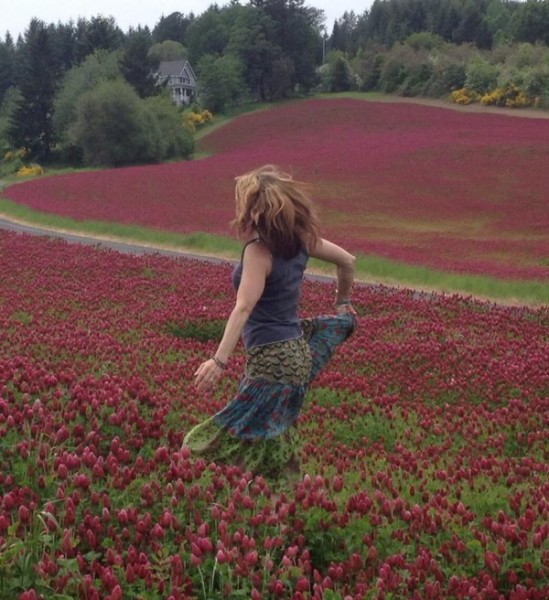 "She was free in her wildness. She was a wanderess, a drop of free water. She belonged to no man and to no city." ~ Roman Payne
Wild thang dancing in crimson clover:Â Eliza Murray Davis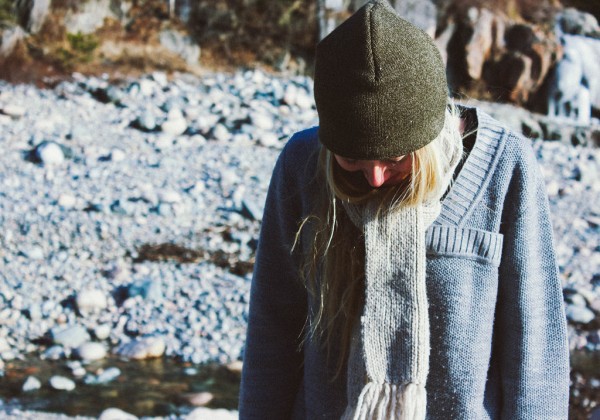 "In short, all good things are wild and free." ~ Henry David Thoreau
Wild one:Â Emelia von Saltza / Photographer: Erin Wheat
"Hidden in the glorious wildness like unmined gold." ~ John Muir
Wild thangs:Â Jonell Mae and her Belgian draft horse, Honey.
"Does Wildly Happy Count?" ~ Reakash Attea Walters
Wild thang:Â Reakash Attea Walters /Â Photographer: Jay Marie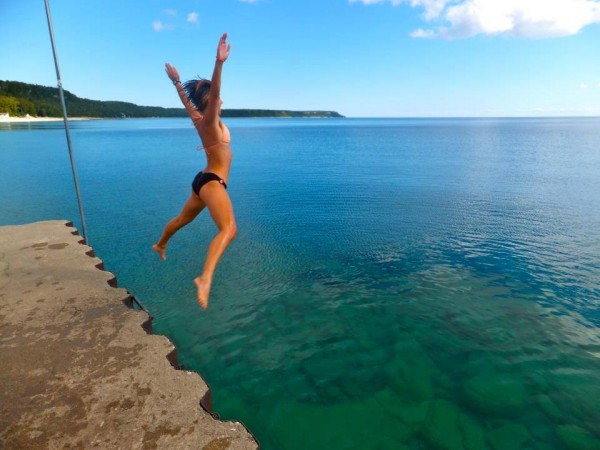 "She is ideas, feelings, urges, and memory. She has been lost and half forgotten for a long, long time. She is the source, the light, the night, the dark, and daybreak. She is the smell of good mud and the back leg of a fox. The birds which tell us secrets belong to her. She is the voice that says, 'This way, this way.' " ~ Clarissa Pinkola Estes
Wild thang:Â Emilee Guevara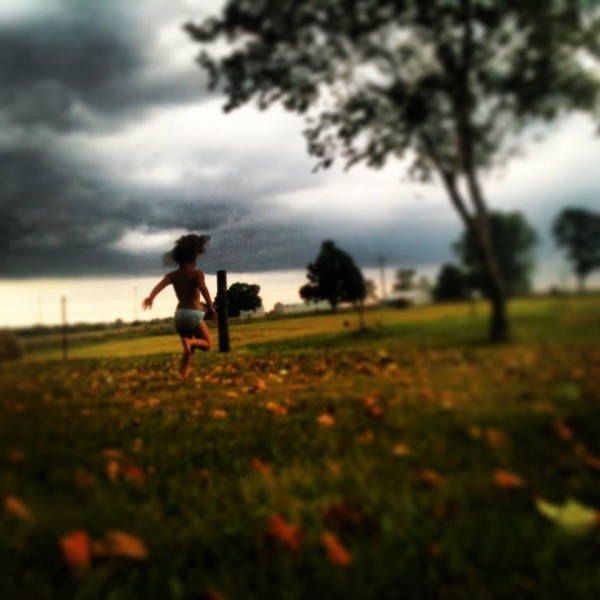 "My wild child, who lives in her underwear and princess skirts. Who is fearless. Who loves rabbits, round bails of hay, and thunderstorms." ~ Amanda Bird
Wild thang:Â Kaylin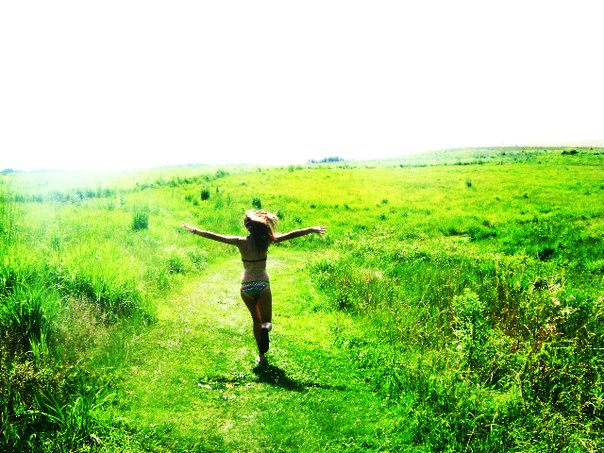 "Hot summer day, free as can be." ~ Sarah Wingert
Wild thang: Sarah Wingert. Pennypack Park, Philadelpia, PA, circa 2007.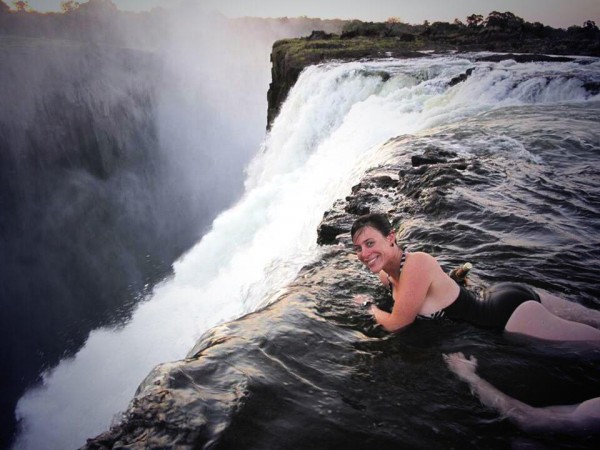 "I want to know if you can be with joy, mine or your own, if you can dance with wildness and let the ecstasy fill you to the tips of your fingers and toes without cautioning us to be careful, to be realistic, to remember the limitations of being human." ~Oriah Mountain Dreamer
Wild thang: Jessica Pociask, on the edge of the Devil's cup. Victoria Falls, Zambia.
"Just as the ancients danced to call upon the spirits in nature, we too can dance to find the spirits within ourselves that have been long buried and forgotten." ~ Anna Halprin
Wild thang:Â Rebekah Uccellini
"Truly, we know that we cannot really subsist on little sips of life. The wild force in a woman's soul demands that she have access to it all." ~ Clarissa Pinkola Estés
Wild, Wild thang:Â Morgan Charlton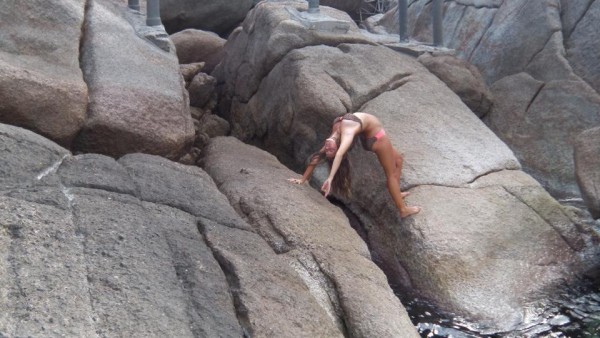 "And forget not that the earth delights to feel your bare feet and the winds long to play with your hair." ~ Kahlil Gibran
Wild thang: Sara Jade, six months pregnant, here.
"The best thing you can possibly do with your life, is to tackle the motherfucking shit out of it." ~ Cheryl Strayed
Wild thangs: Outlaw Cydney White Metz & Outlaw Jenni Hopkins Mowery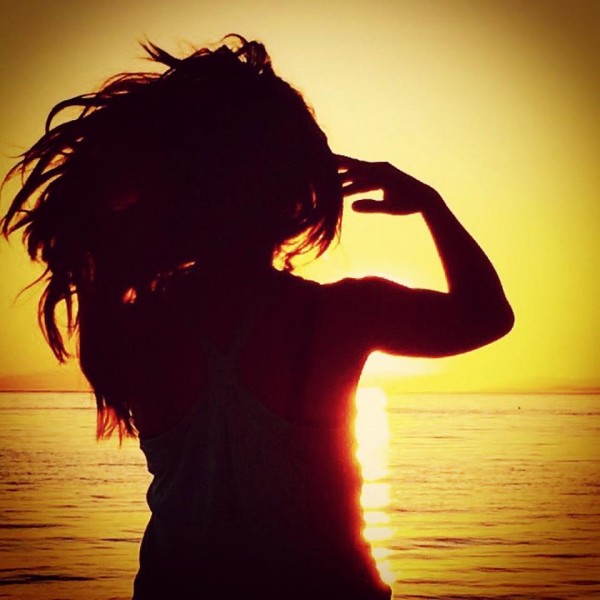 "Maybe some women aren't meant to be tamed. Maybe they just need to run free until they find someone just as wild to run with them." ~ Carrie Bradshaw
Wild thang:Â Shell Windsor, Sunshine Coast.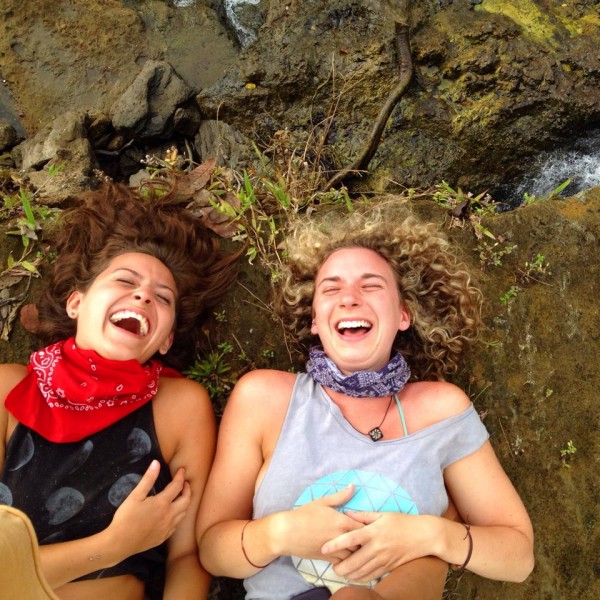 "Scatter joy!" ~ Ralph Waldo Emerson
Wild thangs: Danie St-Amand & Andree-Ann Sabourin.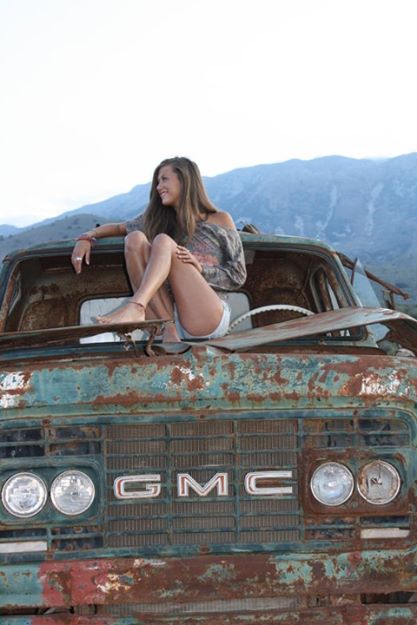 "She's mad but she's magic. There's no lie in her fire." ~ Charles Bukowski
Wild thang: Janne Robinson.
 
"If you have yet to be called an incorrigable, defiant woman,
don't worry, there is still time." ~ Clarissa Pinkola Estés
Wild thang: Eliza Sloane / Photographer:Â Matthew Hickey
Relephant:Â 
Love elephant and want to go steady?
 
Author:Â Janne Robinson
Editor: Renee Picard 
Images: via the author, shared with permission  
Relephant bonus: How to feel a precious fully-lived joy: