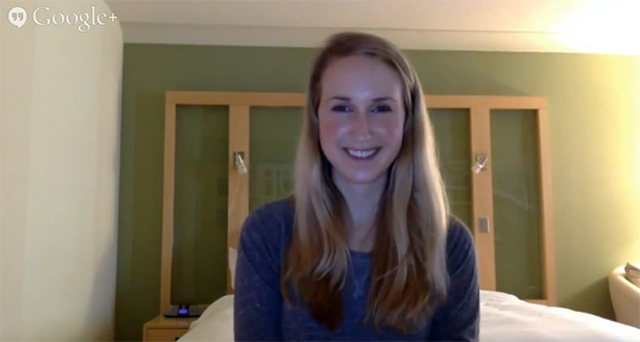 For Day 20, I sat down withe my friend Sarah Moser, aka The PractiKale on her tips for eating healthy and staying on budget. I did this as a practice to try Google Hangouts as an interview platform, and it had a few more complications than I expected.
Sarah and I had a great chat and she shared her favorite tips to eat healthy on a budget.
Read all of these tips in her Frugal Grocery Guide and her post on how to Eat Clean on the Cheap.
If you're just starting in on these video blogs, here is a quick recap: I'm doing a 30 day video blog series on elephant journal called Truth or Consequences: My 30 Day Startup Video Blog on my experience re-launching my business from the ground up.
~
Catch up on my previous entries here:
Author: Jeanne Eisenhaure
Editor: Emma Ruffin
Photo: Video still