As we sit here on a bus in India on our way to hear a lecture about "When is Enough Enough?" from our teacher Swami A. Parthasarathy, we reflect how we have gotten to this place together.
Two strangers who happen to be in the same elevator at a Yoga Journal Conference in Hollywood, Florida over a year ago have now joined together in their own spiritual journeys to walk alongside one another.
Part of this "spiritual" walk includes our first trip to India together, which we booked during the dates of February 1 to 15. Neither one of us thought that the trip would fall during Valentine's Day. We placed our emphasis on a common, higher ideal for ourselves; we knew we needed to see our guru and the time was now.
When we were asked by elephant journal to write our first joint article about what we were doing for Valentine's Day we chuckled because Valentine's Day isn't important to us but we knew we had to do it; not for PR but for RP (Right Purpose). We hope that after reading this, you may have a difference outlook as to what this holiday means to you.
Valentine's Day can be important, not necessarily to exchange dinners, jewelry, flowers or the like, but to remind ourselves what love is and what it means to give it.
The philosophy of Vedanta explains that true love is neither preferential nor personal; it's selfless and universal. According to the teachings, when we love correctly, we assess and accept ourselves along with others. This allows us to begin to see ourselves in all creatures, which is called identification. Therefore, our Valentine's Day gift to each other is making ourselves better people every day, while learning how to love with these definitions in mind and all the while respecting each other's struggles and natural ways.
These Vedanta teachings are what have helped us create our short yet powerful relationship together. Without them, we wouldn't have made it thus far.
On this Valentine's Day, we are at an ashram, sleeping in separate beds in a small room, waking up at 5:00 a.m. to study, wearing the same uniforms, eating the same foods and unable to display public forms of affection due to respecting the Indian customs.
To us, that makes every day romantic, sexy, and a beautiful expression of love because we are engaged not to each other but to discovering something more profound…our true Self.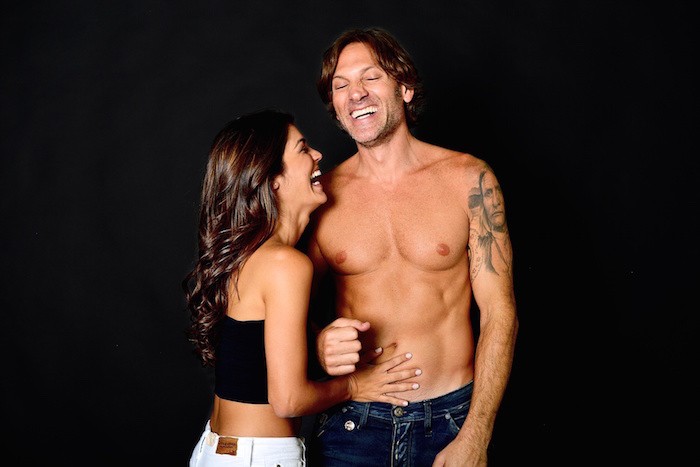 Authors: Eric Paskel & Rina Jakubowicz
Editor: Catherine Monkman
Photo: Dennis Jarvis/Flickr; Rachael Thompson