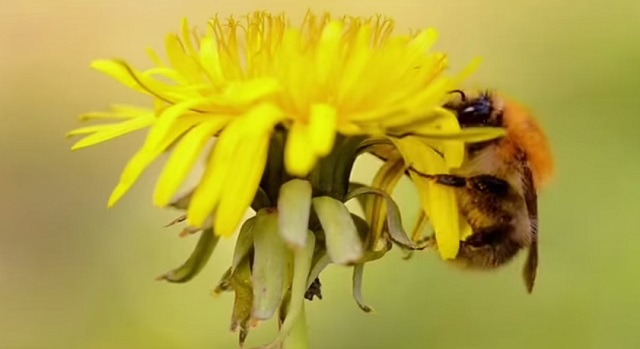 It's no secret that I have a profound love for music.
There are so many great bands in the world today, creating awesome, inspiring music! One of my favorites is the Magnetic Fields.
Stephin Merritt, the band's primary songwriter, is an incredibly talented music-maker!
In addition to the Magnetic Fields, he is involved in various other projects, including The 6ths and Future Bible Heroes. He's also delved into musical theater and has composed music for film and television as well!
This morning, a friend of mine shared a video with me of Merritt's latest musical venture—a song called "A Million Trillion Bugs (Biodiversity)."
Merritt wrote the song for a documentary, that was released last December, called Saving My Tomorrow.
The film features a group of kids who are helping the environment! How awesome is that?
Per HBO (who partnered with The American Museum of Natural History to bring us this documentary):
"From the children who will inherit the planet comes a collection of songs, activism, and heartfelt tips for protecting the earth. 'Saving My Tomorrow' celebrates the wonders of the natural world and is a call from kids to kids to help take care of the environment."
In the song  Stephin Merritt created for the film, he sings about how important bugs are for our eco-system, as they pollinate flowers, which help create medicine and food that we consume. And how not just bugs, but all the different animals on our planet help create biodiversity!
"Biodiversity—don't let it fade away!"
Relephant reads:
Author: Yoli Ramazzina

Editor: Emily Bartran

Photo: YouTube screenshot