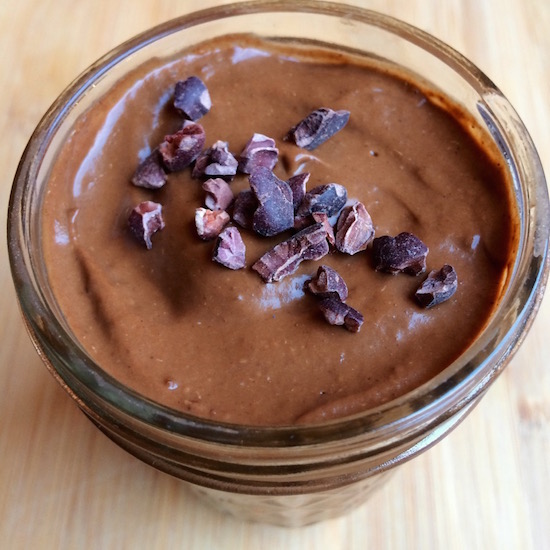 I'm pretty sure this is the best chocolate pudding I've ever had!
When I set out to find a healthy chocolate pudding recipe, I was not expecting to discover something that was this delicious! It is made with all completely raw ingredients and is wonderfully sweet and satisfying.
It is raw, vegan, gluten-free, oil-free, grain-free and soy-free.
With 10 grams of fiber(40 percent of our daily value) and tons of potassium, magnesium and antioxidants per serving, this is not our average, store-bought chocolate pudding to say the least!
The best part is, it takes five minutes or less to prepare.
Raw Chocolate Pudding
Ingredients: makes 2 servings
1 ripe avocado
1 ripe banana
3 T. cacao powder
½ cup water
8 drops liquid stevia (or other sweetener, to taste)
Method:
1. Combine all ingredients in blender—blend until smooth and creamy.
~
Relephant:
~
Author: Annie Markowitz

Editor: Ashleigh Hitchcock

Photo: flickr