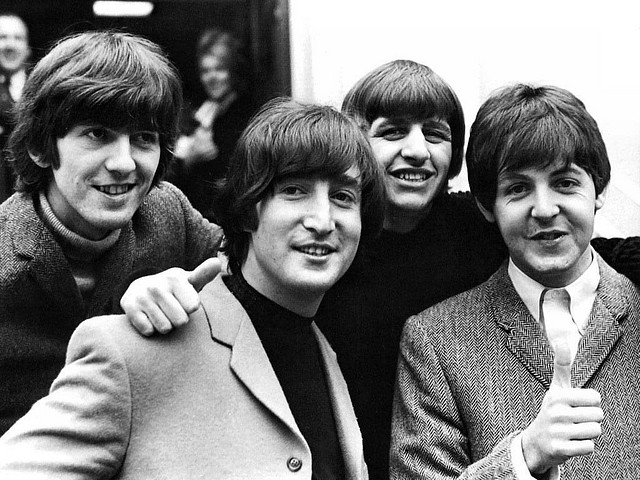 Hi beautiful dream chaser.
I see you.
I see your passion.
You've got a big dream and you want it bad.
You're dedicated.
Driven.
Committed.
You're working your backside off, but you feel like you're getting nowhere.
You're feeling beaten, rejected—like you're not good enough and it's never gonna happen.
I get it.
I've been there so many times.
But knowing I'm not alone has kept me strong.
When it's all been too hard and I've wanted to quit, I've turned to some of the world's most famous rejects for inspiration.
These authors, actors and advocates for change all suffered from self-doubt and the pain of rejection (some of them hundreds of times) before they reached their goals.
They all have one thing in common.
They didn't quit.
And you shouldn't either.
Success could be just around the corner.
Here are three life-changing lessons in success that I've learned from some of the greatest rejects of all time.
Lesson 1: Always be Yourself
For a long time I believed I had to change who and what I was to be successful. That I needed to fit neatly into a box, follow in the footsteps of the success stories before me and be like everyone else. But people like Oprah, Pink and JK Rowling have taught me it's my uniqueness that sets me apart and helps me stand out from the crowd.
Oprah started her career as co-anchor on Baltimore's WJZ-TV evening news. She was fired after a few months for being too emotional, taking the bad news stories to heart and trying to help people too much.
Did Oprah change to fit in? No way. She stayed true to herself and today she's known worldwide for caring and helping millions of people.
JK Rowling was fired from her job as a secretary with Amnesty International for spending too much time writing stories instead of working. If she'd quit her daydream and stuck with the day job instead, there'd be no Harry Potter.
When singer Pink was starting out in the music industry, record companies wanted her to be more like pop stars of the day Britney Spears and Christina Aguilera. Pink stuck to her guns and is a hugely successful artist whose fans love her because she's not like everyone else. She stands out for being herself.
Other stars who were told to stop being themselves:
Hugh Jackman was fired from a 7-Eleven because his boss said he talked to the customers too much.
The Beatles were dropped by their record company, Decca Recording Studios. Management thought guitar music was on the way out and said the Beatles had "no future in show business."
Modeling agencies told a young Marilyn Monroe she'd never make it as a model and should consider becoming a secretary instead.
The lesson: I don't need to sacrifice my uniqueness, my beliefs or my "self" for someone else's definition of success. I can be successful by staying true to who I am, letting my personality shine through and infusing my own special brand of beautiful into everything I do.
Key takeaway:
"Why fit in when you were born to stand out."
~ Dr. Seuss
Lesson 2: You Don't Need a Formal Education to Shine
I've spent a lot of my life in my own way. I thought I had to have a degree to start a business and a certificate to be a coach. I discounted my life experience, personal learnings, unique skills and talents. I let my qualifications (or lack of) stop me from achieving my goals. But I've learned I don't need a college education to be great at what I do.
Now when I feel doubt creep in, I ask myself: "Where would the world be if these amazing people had given up because they weren't so-called qualified?":
Stephen Spielberg applied twice to the University of Southern California School of Theatre, Film & Television but was rejected both times. Instead of giving up, he got an internship at Universal Studios, learned the trade through life experience and is now one of the most successful directors in history.
Bill Gates dropped out of Harvard University after two years.
Steve Jobs dropped out of Reed College in Oregon after six months.
Ellen DeGeneres dropped out of the University of New Orleans after just one semester. 
Other famous and wildly successful high school drop outs:
Hairstylist to the stars, Vidal Sassoon.
Coco Chanel never even went to school. She spent her childhood in a Catholic monastery orphanage where she learned to sew.
The lesson: So what if I don't have a wall filled with certificates? I won't let that stop me. As Walt Disney said, "If you can dream it, you can do it." I'm going to work hard, believe in myself, dream big and achieve bigger.
Key takeaway:
"Your passion is your qualification."
~ Danielle LaPorte
Lesson 3: You Won't Always Get it Right the First Time
The key to achieving any goal is persistence, but sometimes that's easier said than done when faced with yet another "no."
No matter how many times I fail, I take a deep breath, reconnect with my goal (why I want it, what it means, how I'll feel when I'm living the dream) and try again.
I remind myself I'm not the only person who didn't get it right the first time, like these famous examples:
Actor Mark Ruffalo was rejected 600 times before he landed his first acting job. He was so sick of rejection that he quit acting more than once over the years, but he always came back to it. Good thing he did—he's now been in almost 60 movies, won 25 awards, been nominated for two Oscars and made millions of dollars from his work.
Kentucky Fried Chicken founder, Colonel Harland Sanders, started his business at the age of 65. He took his blend of 11 secret herbs and spices to restaurants across America and was rejected 1,009 times before someone said yes to his "original recipe" chicken. Today KFC is a chain with almost 19,000 outlets worldwide.
The manuscript for Stephen King's first book Carrie was rejected 30 times before it was published. King was ready to give up and is rumoured to have binned the manuscript but his wife convinced him to resubmit it. Carrie has since sold millions copies worldwide and been made into two Hollywood movies.
Other persistent success stories:
NBA basketball star Michael Jordan was cut from his high school team. He famously said, "I have missed over 9,000 shots in my career. I have lost almost 300 games. On 26 occasions I have been entrusted to take the game winning shot, and I have missed. I have failed over and over and over again in my life. And that is why I succeed."
Elizabeth Gilbert said she "collected only massive piles of rejection notes for years" before spending 199 weeks in the New York Times best sellers list with the book Eat Pray Love (and having Julia Roberts play her in a movie).
The lesson: Be persistent and treat each attempt as an experiment. See what works and what doesn't. Stay focused and keep trying. Anything is possible.
Key takeaway:
"Genius is one percent inspiration and ninety-nine percent perspiration."
~ Thomas Edison
The message is this.
Don't quit.
Even when it's hard.
Even when you feel like giving up.
You can absolutely achieve anything you set your mind to and don't let anyone tell you that you can't.
Stay true to you, let passion be your qualification and use rejection to fuel the fire of your commitment.
And as Winston Churchill said, "Success is the ability to go from failure to failure without losing your enthusiasm." So don't let a little rejection stop you.
Relephant:

~
Author: Sarah Jensen

Editor: Travis May
Photo: Flickr/Roger
~