Update:  "De Blasio orders task force to find way to ban topless women at Times Square…" More here.
Photo via Imgur: An elderly woman observes a young topless woman wearing body paint in Times Square. (NSFW) (i.imgur.com)
 Photo: Jared Polin from Fro Knows Photo
In an attempt to drive social change and gender equality, nipples are being revealed.
This is creating awareness regarding the female nipple—it is highly regarded as inappropriate to expose, whereby, it is perfectly acceptable for male nipples to be on public show.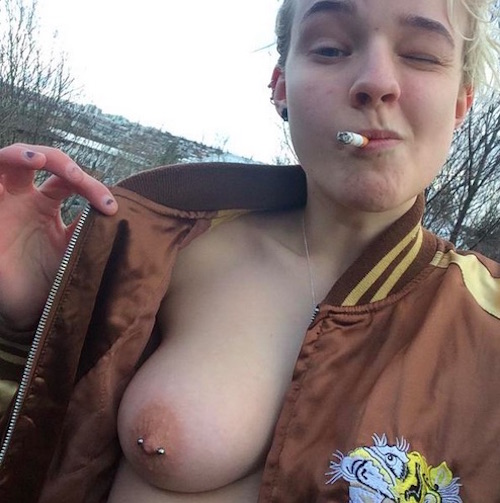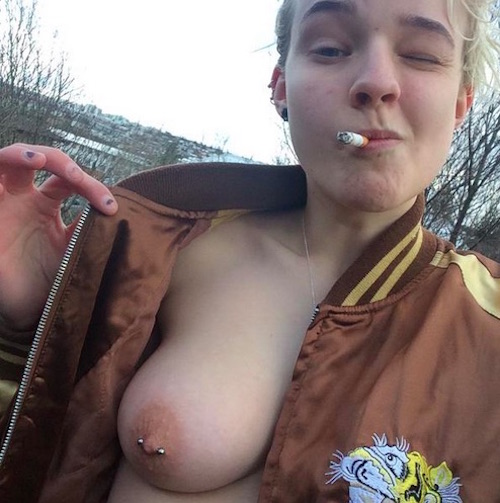 Basically, if men are allowed to show their nipples, then women should also be allowed to!
"It is illegal for women to go topless in most cities, yet you can buy a magazine of a woman without her top on at any 7-11 store. So, you can sell breasts, but you cannot wear breast, in America." ~ Violet Rose
A 90-minute empowering movie called Free the Nipple (2014) that began the revolution was co-written and directed by Lino Esco. The documentary is based on true events and its aim is to decriminalize the naked body by protesting against the censorship laws in the U.S.A.
Including an army of passionate women, First Amendment lawyers, graffiti installations and publicity stunts, it shows an invasion of New York City to protest hypocritical laws and to promote gender equality, legally and culturally in the U.S.
The main question, raised time and time again, is why are we more offended and outraged by females nipples, than we are by male nipples?
Other than breast tissue, there are no differences.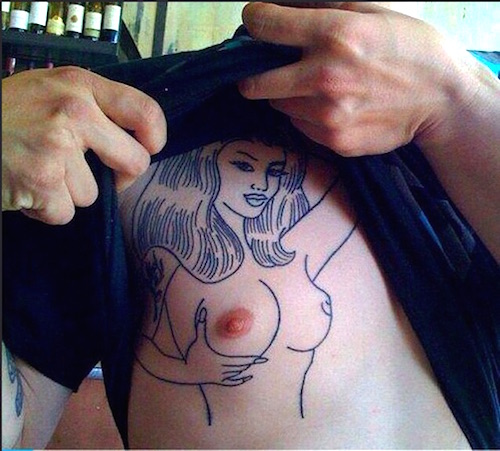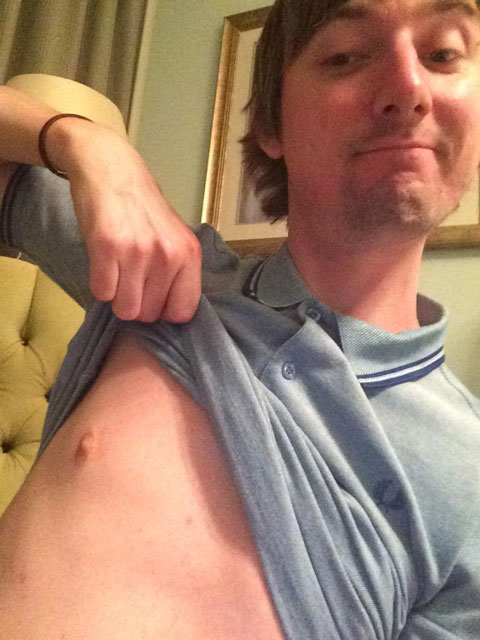 The campaign is to desexualize the nipple and gain equality and freedom for the female's chest to be viewed without sexual judgement, in the same way as men's are.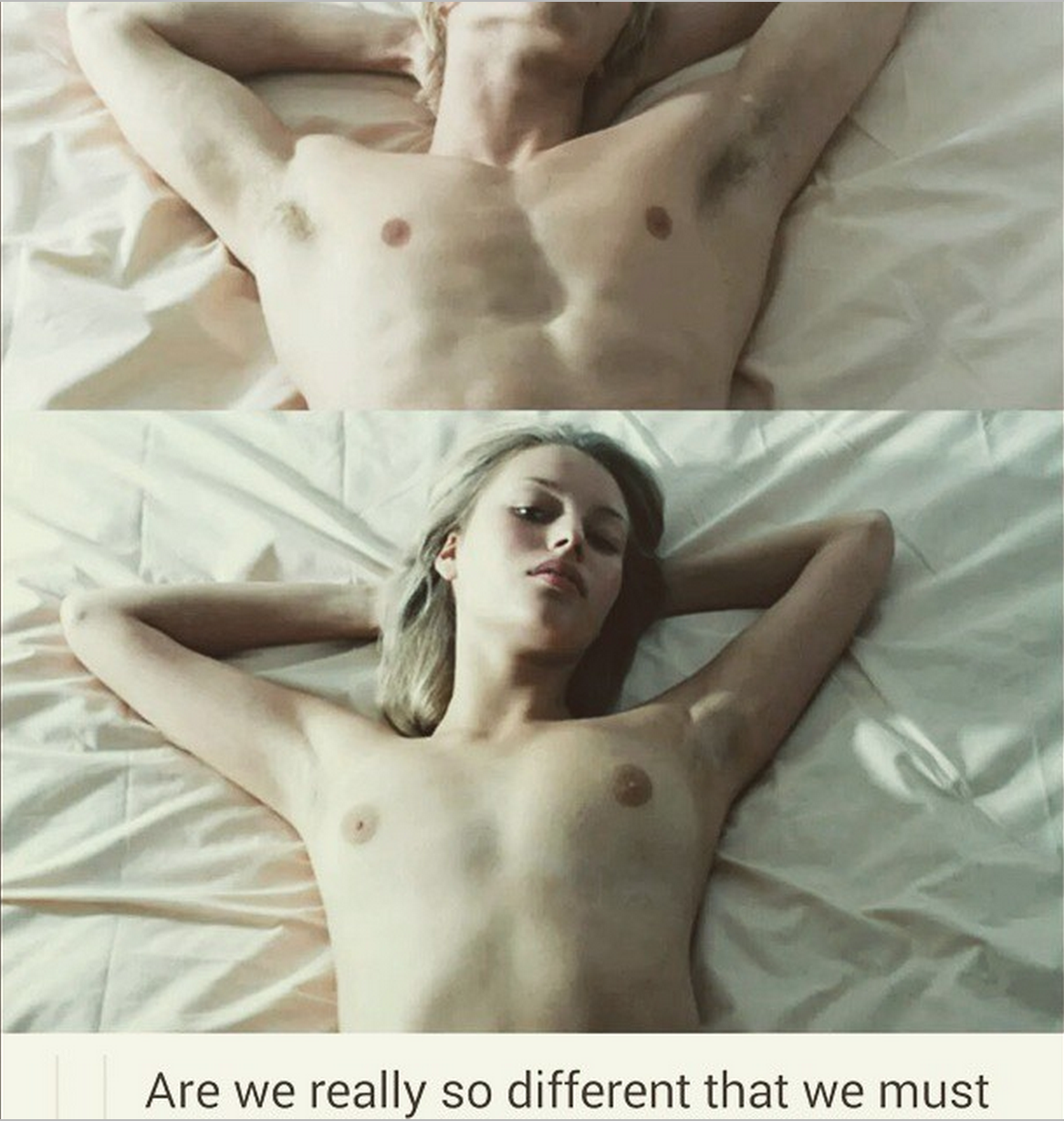 Many celebrities have joined the cause, advocating support for baring nipples, including Madonna, Miley Cyrus, Scout Willis and Cara Delevingne.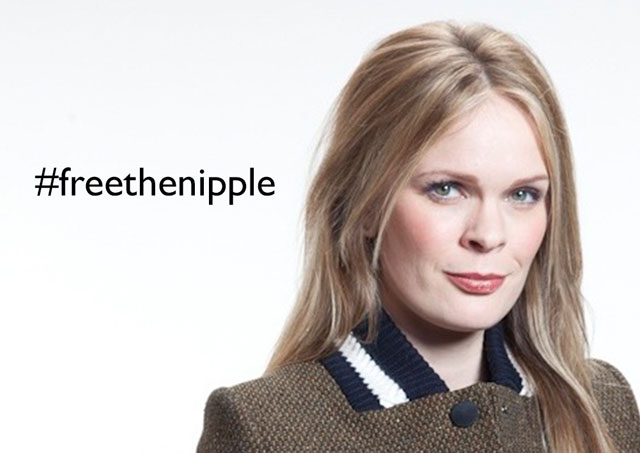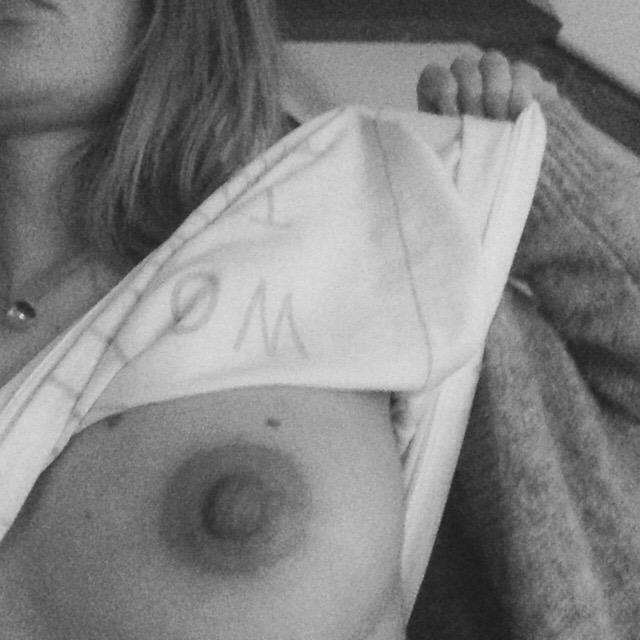 "I might be an MP, but that doesn't stop me fighting sexism with my breasts." the MP in Iceland, Björt Ólafsdóttir.
While this topic has been in the media for some months, the #freethenipple hashtag has gone viral and is currently trending again after Adda Þóreyjardóttir Smáradóttir, a 17 year old student and chair of the Feminist society at the Commercial College of Iceland, declared Thursday 26th March "Free The Nipple Day" at school.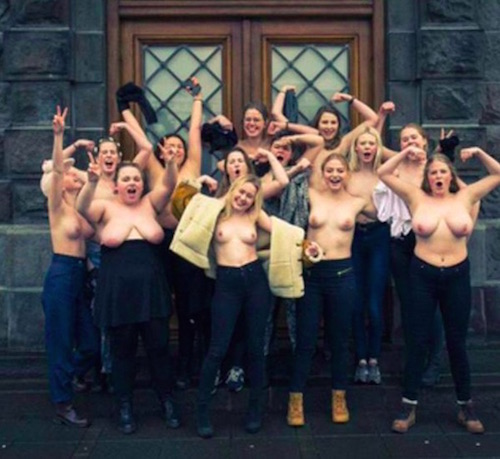 After one of Adda's male friends advised her that she would be letting herself in for trouble, she decided to post a topless selfie of herself onto Facebook to prove him wrong. After she was attacked online by a troll, she decided to delete the image, however, she explains on her Facebook account, "It was difficult and I had to delete the picture for a few minutes, but it was enough to start a revolution." All over Iceland and beyond Feminist student societies and females showed their support for the campaign, with them too posting images of their nipples all over social media.
Adda also wrote on her Facebook page, "Society as a whole considers breast taboo… Men being topless is a natural thing in society. Men pull up their shirt when celebrating their favorite footballer and it is not a rare sight. But how would society react if I did the same?"
In 1975 on October 24th, 90% of women in Iceland went on strike, refusing to do any type of work in their homes or at their jobs.
This was Iceland's largest demonstration in their nation's history and it shut down the entire country with hospitals unable to function and schools and airports closing. The following year Iceland's Parliament (which is now made up of half women and half men) passed a law which guaranteed women and men would receive equal pay and women would receive maternity leave.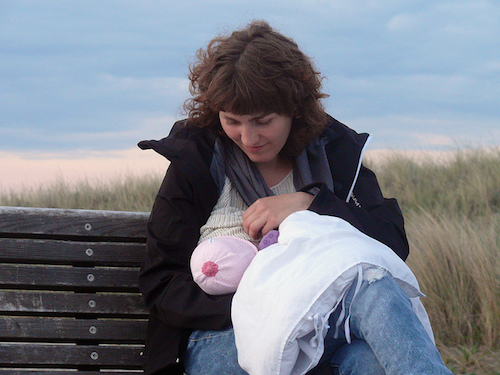 Four years later Iceland elected their first female president and today Iceland has the highest rates of gender equality in the world, showing that making a stand does make a difference to the world in which we live, even if the changes take some time.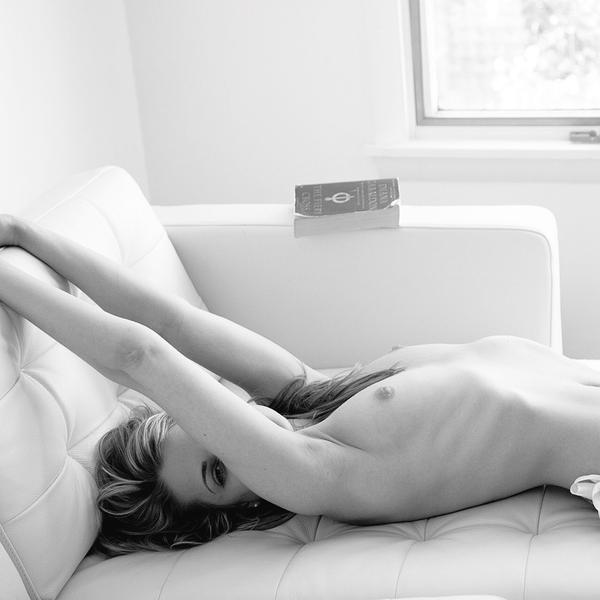 Scout Willis, daughter of Demi Moore and Bruce Willis also raised further awareness for the campaign by walking topless around New York. She explains in a post to xoJane that she got removed from Instagram, being told she was no longer welcome in their community, after posting a sweatshirt that featured a picture of two women with bare chests.
Following this, Scout chose to make a stand saying,
"Women are regularly kicked off Instagram for posting photos with any portion of the areola exposed, while photos sans nipple—degrading as they might be–remain unchallenged… So I walked around New York topless and documented it on Twitter, pointing out that what is legal by New York State law is not allowed on Instagram."
Scout released a statement saying:
"I didn't choose my public life, but it did give me a platform to help make body politics newsworthy. Matters like the taboo of the nipple in the 21st century, public breastfeeding, slut shaming, fat shaming, breast cancer awareness, body positivity, gender inequality, and censorship have found their way into mainstream discussion.
But unfortunately the emphasis in the press has been on sensationalizing my breasts, chiefly in terms of my family. There are also some people who would criticize my choice to relate nipples with equality at all. To me, nipples seem to be at the very heart of the issue. In the 1930s, men's nipples were just as provocative, shameful, and taboo as women's are now, and men were protesting in much the same way. In 1930, four men went topless to Coney Island and were arrested. In 1935, a flash mob of topless men descended upon Atlantic City, 42 of whom were arrested. Men fought and they were heard, changing not only laws but social consciousness. And by 1936, men's bare chests were accepted as the norm.
So why is it that 80 years later women can't seem to achieve the same for their chests? Why can't a mother proudly breastfeed her child in public without feeling sexualized? Why is a 17-year-old girl being asked to leave her own prom because a group of fathers find her too provocative? Why should I feel overly exposed because I choose not to wear a bra? Why would it be okay with Instagram and Facebook to allow photos of a cancer survivor who has had a double mastectomy and is without areolas but "photos with fully exposed breasts, particularly if they're unaffected by surgery, don't follow Instagram's Community Guidelines."
Until this weekend women were afraid to post photos of their mastectomy tattoos—realistic or creative—for fear that Instagram would delete their accounts.
"I am not trying to argue for mandatory toplessness, or even bralessness. What I am arguing for is a woman's right to choose how she represents her body — and to make that choice based on personal desire and not a fear of how people will react to her or how society will judge her. No woman should be made to feel ashamed of her body." ~ Scout Willis
Following a backlash from Instagram users, Instagram announced on 16th April 2015 that they have now altered their rules surrounding nudity to permit photos of women breastfeeding and photographs of post-mastectomy scarring.
The Instagram update:
"We know that there are times when people might want to share nude images that are artistic or creative in nature, but for a variety of reasons, we don't allow nudity on Instagram. This includes photos, videos, and some digitally-created content that show sexual intercourse, genitals, and close-ups of fully-nude buttocks. It also includes some photos of female nipples, but photos of post-mastectomy scarring and women actively breastfeeding are allowed. Nudity in photos of paintings and sculptures is OK, too."
~
Although Instagram still has a nudity policy prohibiting nipples from being shown, Facebook have dropped their stance on nipples and now allow images of women breastfeeding to be shown on their site.
 ~
Relephant:
Speaking of making friends with oneself: the Buddhist perspective via Dr. Reggie Ray:

~
~
Author: Alex Sandra Myles
Editor: Ashleigh Hitchcock
Images: twitter, Mango Mami on Twitter, Tumblr, Colin Heyworth on Twitter, wtf is free the nipple, Stephen Weppler on flickr, Björt Ólafsdóttir with permission, mic, Moxi on Twitter, Chris Alban Hansen on flickr, Lauren M. Doyle on Twitter
~
Facebook is in talks with major corporate media about pulling their content into FB, leaving other sites to wither or pay up if we want to connect with you, our readers. Want to stay connected before the curtain drops? Sign up for our curated, quality newsletters below.