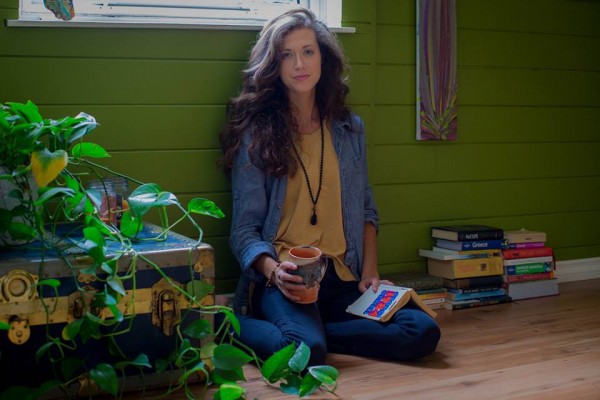 Recently someone, who I don't know well, reached out to me and bared her heart.
I didn't respond right away.
It was long and deserving of presence and time, both which I didn't have when I received her message.
We forget sometimes that messaging services are for just that, leaving a message.
I don't live with my fingers glued to my screen and because of that, sometimes there will be a day or two delay.
She wrote a second message a few hours later apologizing for unloading the goings on of her life on me.
I knew that feeling.
That feeling like we are imposing, unwanted, or taking up space when we open up to someone and don't hear back immediately.
Baring our souls is a lot like getting naked.
And when we get naked, we usually expect people to look at us, at the very least.
So, when no one notices our ballsiness and leaves us hanging, with it all hanging out—yeah that's terrifying.
It can feel like the person didn't want to hear it and we did something we should be embarrassed or self conscious about.
Throw on our trousers in a hurry and regret feeling brave earlier, as we feel foolish.
I am an open-hearted, sensitive as sh*t Cancerian and when I was younger I would pour my heart and soul on late nights into text messages communicating it all—the joy, the sadness, the anger.
My ability to communicate as strongly as I did made most men run away with their tails between their legs.
It's only at 25-years-old that I am learning what an incredible strength and asset it is to be vulnerable, to communicate and to be transparent with the sensitivity that comes from living with a wide open chest.
My sensitivity is my greatest strength, not a weakness.
Saying what's really going on is hard.
I remember waking up in the morning, with no new text message notifications and six-page messages in my outbox baring my wavering heart.
I remember feeling embarrassed and apologizing for my feelings.
I will never apologize for being transparent.
Sometimes in my transparency I will be irrational, and not as graceful or gentle as I wish and then I will apologize.
But there is everything right with saying how we feel.
This woman was a mirror for me, and my message to her and for myself and the world is:
Don't ever, ever, apologize for being vulnerable and open.
Don't ever apologize for being honest and saying you're having an *sshole of a day.
Don't send an email or a message or open up to a stranger and then go, "oh sh*t!" and apologize for your beautiful ability to be transparent and real.
It doesn't matter if they don't dig you or connect or think it's too much, or if they fall in love with your ability to show up exactly how you are.
"What other people think of you, is none of your business" ~Paulo Cohelo
Don't ever apologize for vulnerability–it is the biggest gift you may give someone.
~
Relephant read:
~
Author: Janne Robinson
Editor: Ashleigh Hitchcock
Photo: courtesy of the author