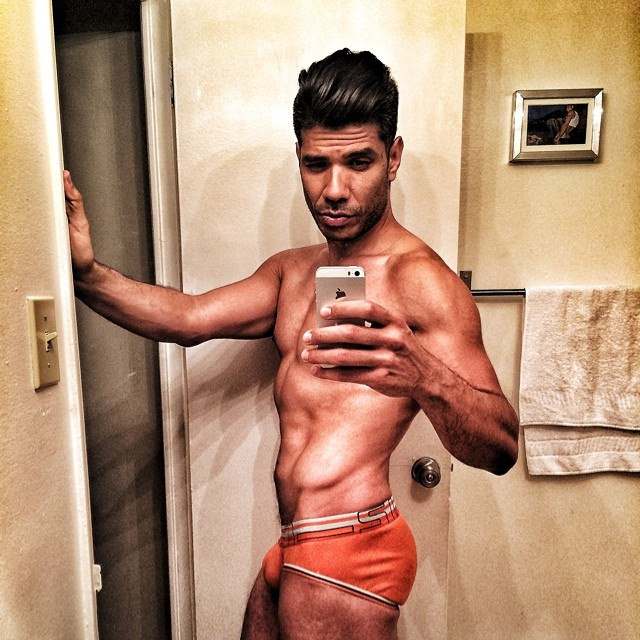 In case you haven't heard, fit is the new beautiful.
"I don't want to be beautiful, I just want to be fit" is a phrase I hear a lot especially from members in the mind/body community. The preoccupation or, what some would call, obsession with healthy living is undeniable.
Many celebrities are in on the game as witnessed by Gwyneth Paltrow's much talked-about and much-mocked blog and Jessica Alba whose hugely successful page allows customers to buy her line of natural cleaning, baby and body care products.
Even more interesting is the number of fitness gurus who have become stars in their own right. Yesterday, I received the May 2015 issue of Health magazine and the issue's cover girl was none other than Tracy Anderson, the personal trainer and the creator of the Anderson Method.
This week the media has been abuzz over Belle Gibson, a well-known Australian wellness blogger/cookbook author whose claims, that she beat terminal cancer through diet and lifestyle changes alone, turned out to be a total falsehood.
While many, both in the media and on social media, were outraged over the mere idea that anyone would lie about having cancer, few were outraged over the media which allowed Gibson to make her extraordinary claims without bothering to fact check.
One revelation which brings to mind the infamous Rolling Stone debacle and its now recanted article "A Rape on Campus", is that Penguin publishing never asked for proof of Gibson's illness before publishing her book of recipes and lifestyle tips. Apparently, neither did Apple which sold Gibson's app and was set to be included on the new iWatch.  When asked, back in March why they hadn't bothered to check, a spokeswoman said they did not feel it was "necessary" for a book of recipes. Both, the book and the app, have been pulled following  Gibson's confession.
In any case, Gibson is hardly the first wellness guru who has been experienced controversy. She also isn't the first or the last who was duped as a guru/expert despite having no training or education in the field whatsoever. As The Guardian's Hadley Freeman writes:
"Wellness bloggers are increasingly numerous, astonishingly popular and embarrassingly feted by the media which never can resist attractive young women. They run stylised Instagram accounts showcasing their food and how attractive they look eating it. They usually have a story about how they fell ill and cured themselves through their diet. They often claim that the modern food industry is killing us all and they always suggest that if you follow their instructions to the letter you, too, will be as gorgeous as they are."
Freeman is right—here are literally thousands of these types all over social media. Some of them go on to become quite famous (or infamous) like Vani Hari aka the Food Babe whose claims about so-called toxins in food have come under criticism.
Still, the allure of these stars is undeniable. Many chose to ignore the fact that most of these gurus aren't any more knowledgable about fitness than the average person on the street because the ideal that they are peddling is just too hard to resist. What they are really selling isn't so much the promise of health or fitness. but something far more seductive: perfection.
Interestingly, even those who do become stars may not live up to the ideal of perfection in real life.
For example, Cassey Ho, a well-know Pilates instructor and creator of Blogilates was recently the target of internet bullies who claimed, among other things, that Ho was "fat", had "no ass" and didn't have the six pack abs they would expect from a Pilates instructor. Ho's response was to Photoshop herself image into what her fans thought was the "perfect" body—the result is both absurd and telling: the image looks nothing like an actual living, breathing woman. If Ho, who arguably has a body that most of us would envy, cannot live up to this ideal then what does it say for the rest of us mere mortals?
The truth is, I like many people I know want to be fit. I want to be healthy. Per my doctor, I am both. However, I am not "fit" enough to ever be an Instagram star or wellness bloggers.
While people like this will continue to exist and new "stars" will eventually replace them, I do hope that the public becomes more aware and critical of them. Extraordinary claims, like curing cancer, require extraordinary proof rather then merely taking them at face value. It is important to keep in mind that it is possible to be fit and healthy without having a model's body. And if you happen to enjoy these wellness blogs and similar things, it's okay. As it happens, I like some of them, too. However, see them as the entertainment they are and not a guidebook and especially not a how-to in order to cure any specific illness.
It may not be as exciting but those, looking for credible, sound medical or scientific advice on fitness, are better off turning to a real expert even if he or she doesn't have a blog or thousands of followers on Instagram.
And lastly, if something sounds too good to be true, it may well be.
~
References:
~
Author: Kimberly Lo
Editor: Katarina Tavčar
Photo: J@YGS on Flickr