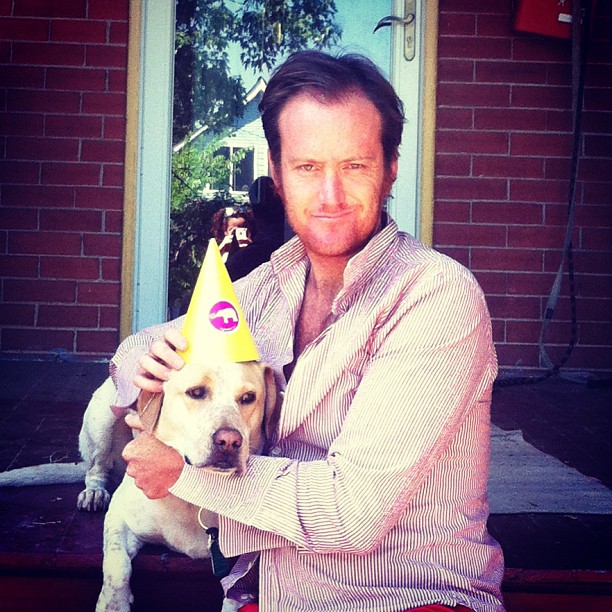 Why I'm jumping off the Vegan bandwagon.
Why Veganism is dead to me.
I've been vegan for three years, I think. Maybe a bit more. I was vegetarian for 9 before that.
But it's time to barbeque again. I'm sick of ordering off-menu and coming off like a Hollywood celeb at every restaurant just 'cause I can't eat cheese or whatever. I mean, did you know tons of beer and wine isn't vegan? It's endless. And restaurants don't care about this huge market. It's tiring. The other night I was on a date and I basically could eat a few sides (fries, olives) and a little salad. I'm a 190 pound man, for chrissake.
And if you really look at it, lots of vegan stuff isn't vegan. Palm oil isn't vegan (here's why—it also goes by vegetable oil, or 50 other names), and yet it's in Earth Balance and everything "vegan."
You know what else isn't vegan? Plastic. Driving a car. Flying in a plane. All these things destroy our sweet, beautiful, strong yet vulnerable planet. But most vegans don't care about environmentalism—which has never ceased being a rude surprise to me.
But it's not just that vegans aren't eco-minded. All they care about is animals. Not our planet.
And, not humans. Vegans are often the rudest people ever. They seem to think that advertising veganism by being jerks is going to be effective. In certain circumstances, being a jerk is effective. But not to the general public.
Also, vegans like PETA are all about exploiting women's, or men's, naked bodies.
It's as if vegans are focused only on animals, but not on the larger issue. You could level this criticism against any "ism"—feminism, men's rights groups, Tea Partiers…religious folks…anyone too tied to being right and winning some argument.
So, I'm going back to eating meat. It'll be mindful meat, you know? Because, ultimately, killing for pleasure—for my taste buds—is worth it to millions of Americans, and who am I to argue with millions of Americans. It's not as if one person can change the world.
Happy April Fools' Day!
Yours in the Vision of an Enlightened Society,
Waylon Lewis
Editor-in-Chief: elephant journal; host: Walk the Talk Show
Want to support a community devoted to real talk? Subscribe for a buck a month. Or, just keep reading free—either way, thanks.