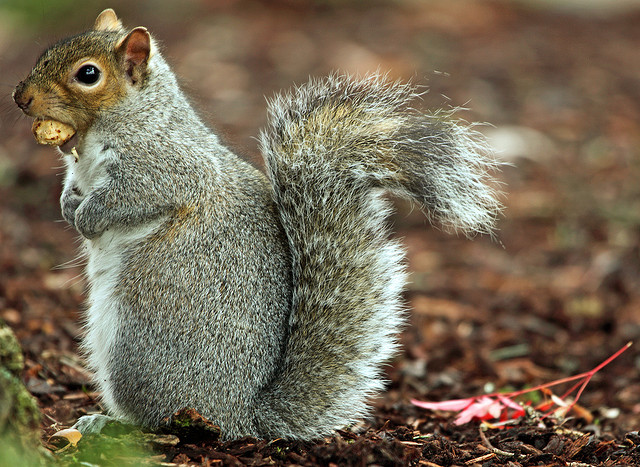 Editor's Note: This website is not designed to, and should not be construed to, provide medical advice, professional diagnosis, opinion or treatment to you or any other individual, and is not intended as a substitute for medical or professional care and treatment. Always consult a health professional about health care changes before trying out new home therapies or changing your diet.
Middle age makes us all contemplate our mortality.
And, like most people who reach this point in life, I think about the ways in which I have abused my body over time and what changes I probably need to make in my lifestyle habits to live a longer, healthier life.
Yes, I understand that I will need to exercise more; yes, I know that I need to avoid putting on those extra pounds; and, yes, I know that I will have to eat healthier. So, I have done the research on healthier eating and now know that there are six foods I can add to my diet that will contribute to longevity. They are not difficult to add, actually, and if I can still have that occasional thick juicy steak, still go to happy hours with my friends, and have an occasional order of French fries, I'm good!
Sardines
As small as they are, sardines provide nutritional benefits that rival those of some of the largest fish in the food chain. They are loaded with healthy fats, calcium, potassium and other nutrients. In addition to this, sardines, unlike other fatty fish such as salmon or tuna, have a brief life and breeding cycle. This means that they don't contain potentially hazardous levels of mercury or other toxins that can be especially harmful to children and pregnant women. Still not convinced? Sardines are both inexpensive and sustainable.
I use sardines as a replacement for chicken or tuna in a garden salad with a simple vinaigrette of olive oil and lemon juice. If they are available, fresh sardines are delicious when simply grilled and served with a nice loaf of bread and grilled baby artichokes.
Kale
Green smoothies, kale chips, kale salad, steamed kale, roasted kale…Kale is clearly the rock star in the world of produce these days, and it is by no means a one hit wonder. In its raw form, kale is full of fiber, calcium, and nutrients such as folate, vitamin C, and vitamin K. Kale's dark green coloring indicates that it is an excellent source of lutein (a key to fighting off macular degeneration) and minerals, such as zinc.
While kale is extremely healthy, there are some risks to overdoing it. Some people report digestive issues when they consume kale too frequently. Over consumption of kale can also cause problems with thyroid function for those who already suffer from thyroid related health issues. Even in these cases, it is still perfectly fine to consume kale a few times a week. Try kale pureed into a smoothie, cooked with chicken broth, potatoes, and turkey sausage for a delicious Tuscan style soup, or tossed with olive oil and salt and cooked until crispy.
Sweet Potatoes
In many households, the humble sweet potato only makes one or two appearances a year. Even worse, when it is given a chance to shine, it's stuck competing with a half dozen or more holiday side dishes. What a shame. The sweet potato is a delicious and economical power house of nutrition. One sweet potato is a great source of vitamin A, Vitamin C, manganese, beta carotene and other nutrients. Sweet potatoes are also (in spite of their sweet flavor) an excellent choice for folks with diabetes, as they are low on the glycemic index.
Forget about the brown sugar and marshmallows, because sweet potatoes have enough natural sweetness. Instead, try embracing the culinary diversity of the sweet potato. Combine diced sweet potatoes with black beans, onions, diced tomatoes, green chilies, black beans and cooked brown rice. This makes an excellent vegetarian chili or great burrito filling. Regular potatoes with roast chicken are boring. Try throwing in a few sweet potatoes instead. Finally, anybody who is a fan of spicy curries should try incorporating sweet potatoes into their next Vindaloo or Rogan josh. You'll be amazed at the flavor combination.
Spinach
Between moms and a certain cartoon character, weren't we all raised to believe that we should eat our spinach? As it turns out, we should have been listening to mom all along. Spinach is an extremely low calorie vegetable that is full of nutrients. A one cup serving of spinach contains less than 45 calories and boasts and contains nutrients ranging from vitamin A to Zinc. The benefits at spinach don't stop there. Spinach contains phytonutrients that are known for their ability to fight off inflammation and cancer.
Try keeping it simple. Enjoy a bowl of raw spinach with some sliced tomatoes, grilled shrimp and a little bit of homemade Green Goddess salad dressing. Because of its relatively neutral flavor, spinach is also a great addition to a smoothie, or hidden in pasta dishes for those who have a veggie aversion.
Cantaloupe
Cantaloupe isn't just a sweet, cooling treat. It is also a great source of vitamin A and beta carotene. Recent studies have also shown that consuming cantaloupe can improve skin elasticity, reducing the appearance of wrinkles. Cantaloupe consumption may also reduce the risk of skin cancer.
Cantaloupe is best consumed raw at the peak of ripeness, either on its own or combined with other fruits. And while this may sound a bit weird, I actually cut it into small pieces and add it to oatmeal. I get all of the benefits of the cantaloupe while I'm also pushing that cholesterol out of my body! Those who don't like the cucumber-like essence of this fruit may be surprised that they enjoy it with a pinch of salt.
Nuts and Seeds
One thing that most nutritionists agree on is that every meal and snack should contain protein. Animal products can be a great source of protein, but they have a few draw backs: they usually aren't shelf stable, they may contain unhealthy fats, and they aren't portable. This is where nuts and seeds shine. They are a great source of healthy fats, protein, and they can be tossed in a glove box or gym bag to be enjoyed at any time.
Toss roasted sunflower seeds with a little bit of dark chocolate and some dried fruit for an energy filled trail mix. Add a handful of raw cashews to a stir fry for extra flavor and protein. Sprinkle diced, dry-roasted peanuts over Thai style noodles! And don't forget to add them to absolutely any salad you prepare.
Healthy eating did not really become a phenomenon until the late 20th century, when food scientists began to explore specific nutrients in foods and their beneficial effects on health. This science, moreover, will continue to provide us more information. Fortunately, the field of medicine is beginning to "catch on" as well, as we face obesity, an almost epidemic status of cancer, and heart and circulatory issues – all of which make us extremely unhealthy as a nation. As for me? I'll gladly add this stuff to my diet– it's easy to do!
~
References: 
http://www.webmd.com/diet/5-foods-to-boost-your-health?page=3
http://bembu.com/66-super-foods
http://www.livescience.com/11377-7-perfect-survival-foods.html
~
Author: John Unger 
Editor: Caroline Beaton
Photo: Flickr