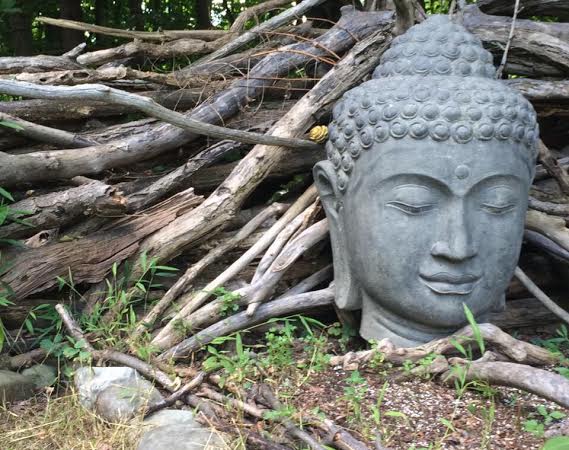 Seth Godin once said,
"Instead of wondering when your next vacation is, maybe you should set up a life you don't need to escape from."
That single quote forces me to think about what I am doing with my life's work.
See, for me (and perhaps you agree) I've never really liked the concept of work. Or, at least, as a kid I never really understood why so many adults would put themselves through work because they would always come home on Friday, so excited for the weekend. Depleted from the work week, they would lay around and rest, preparing for the next work week.
I grew up in what I call a modern poor family. A blue-collar family, my father worked as a printing press foreman and my mother took odd jobs at the local factory. On the surface, it looked like we were living The American Dream. A beautiful suburban home in a nice little suburban neighborhood. But, on the inside, I saw my parents work paycheck to paycheck, constantly caught up in the rat race of work.
Then, my father retired and two years later (when the internet came out) the printing press went under because, well, we could read on a screen now.
So, he lost his pension and took on social security.
I say all this not to just share my story, but because my story is not very unique.
I didn't know this until I became a teacher. As a teacher, I had the unique privilege of learning the intricacies of many of the middle-class families of whose children I taught.
That's when I really realized and felt that the majority of people are so caught up in work, work, work just like my family had when I was a kid.
I've read so many personal essays from students with absentee mothers and fathers who work in New York City that I stopped counting.
As we grow older, we all realize that the more responsibilities we have, the more we need to be responsible. And that means paying the bills, and, in my circumstance, paying the hefty medical bills for my wife's Lyme Disease.
So, I understand that work is important. And making money is important.
I saw how stressful not having money could be and I never want to experience that again.
Perhaps you can relate to this story?
What are your thoughts on Seth Godin's words?
For me, it's just given me the fuel to live my life on purpose. And do work, yes. And make money, yes. And do good, yes. But, to do my best and get better every day at doing work that comes from my soul. Work that connects the dots between what I love to learn, what I'm passionate about, and helps fill a need in the world.
~
5 Steps to Setting Up a Life You Don't Need to Escape From
1. The Hero Inside All of Us
We all have a genius. We all have a hero inside all of us. It's our mission to activate it and live it fully. That, my friends, would be sucking out the marrow of life, knowing that when we came to die that we had truly lived and not just merely existed.
Hat tip to Henry David Thoreau's Walden.
Keep in mind that a hero does not have to be Superman.
Like Carol S. Pearson says in The Hero Within:
"the heroic journey does not require you to become something greater than you are. It merely requires absolute fidelity to your own authentic path."
2. A New Vision
There are plenty of moments where we are able to see anew with a whole new set of eyes. When have you experienced a new vision and saw something so beautiful you didn't even know existed beforehand?
For many of the people that I've interviewed, the new vision (like an awakening) happened when they started living their life on purpose, in accordance with their passion. When their motivation to work came from the soul instead of just trying to pay the bills, they found a new burst of energy and excitement. And this carried over into their new path in life.
When you live your life on purpose, you'll have more thirst for life than ever before.
Pema Chodron gives a beautiful analogy for what it's like when you experience something you've never even known existed.
Pema needed cataract surgery—perhaps a surgery your parents like mine have gone through. After her eye surgery, she began to see colors and the mountain view like she never saw it before. Mere words could not accurately describe the expansiveness of beauty that she now saw.
Until then, she said, "I didn't realize how limited my vision had been."
3. Leaving The Ordinary World
Steve Pavlina, author of Personal Development for Smart People, helped me realize that once you stop living in the rat race and focus instead of living from the heart, you sort of lose connection with the regular world. You see the rat race and it just doesn't make sense anymore.
When you live your life on purpose, things change. You choose to look at different things, choose to talk about different things. The cliche watercooler chat and living paycheck-to-paycheck just doesn't make sense anymore.
4. The Call to Purpose
Jean Kilbourne, the filmmaker behind the widely acclaimed documentary series, Killing Us Softly, helped me realize that we all have times in our life where we have a decision. Something will make itself present and we have the choice to act on it or just ignore it.
For Jean, she saw how advertising in the 1960s was influencing women in a negative way and knew it would only further continue to define for young girls what it means to be a women and how a woman should act.
So, she stopped modeling and took on The Call to Purpose.
Have you heard The Call to Purpose?
5. Refusing The Call
I've met two crazy Frenchmen in my life. One was a guy whose name escapes me, but we raced down the Pyrenees in Andorra and just when I thought I was winning, this Frenchman put his hands behind his back into an aerodynamic tuck that would make any daredevil nervous.
My friend Reid and I nicknamed him, "The Flying Frenchman." He won the race and we all survived.
Then I met Ben Lecomte. He's going to swim the entire Pacific Ocean.
Ben Lecomte will be swimming the entire Pacific Ocean from Tokyo to San Francisco as part of this year's world sustainability initiatives set forth by the World Economic Forum.
His ridiculously awesome call to purpose raised the bar for me.
It's people like Ben that help push me to heed my call to purpose. When the resistance creeps in, I think of people like Ben. We all know there are plenty of reasons out there to not live your life on purpose. And I'm not a perfect role model. I constantly want to give up.
Sometimes I wish I could be like some of my friends who work a job that they're not really happy with, but it allows them to provide for their family. They are okay in their comfort zone and honestly, sometimes I'm jealous of them. I wish I could do that.
But, I've learned, that I'm not like that. I look at life like a video game. I like to level up as much as possible and grow my mind, body, and soul.
I only have so much time on this Earth and I plan on making it count.
Are you with me?
*Bonus: Like what you are reading? Here is a free copy of Your Life on Purpose: Ten Simple Tips to Live a Life with Impact (no, you don't have to give up your email). If you prefer to listen, here's my 10-minute daily podcast on living intentionally.
If you'd like to join my weekly newsletter where I share more thoughts like this and some love, you can do so by clicking here.
Relephant Read:
Author: Mark Guay
Volunteer Editor: Keeley Milne / Editor: Catherine Monkman
Photos: Author's own.