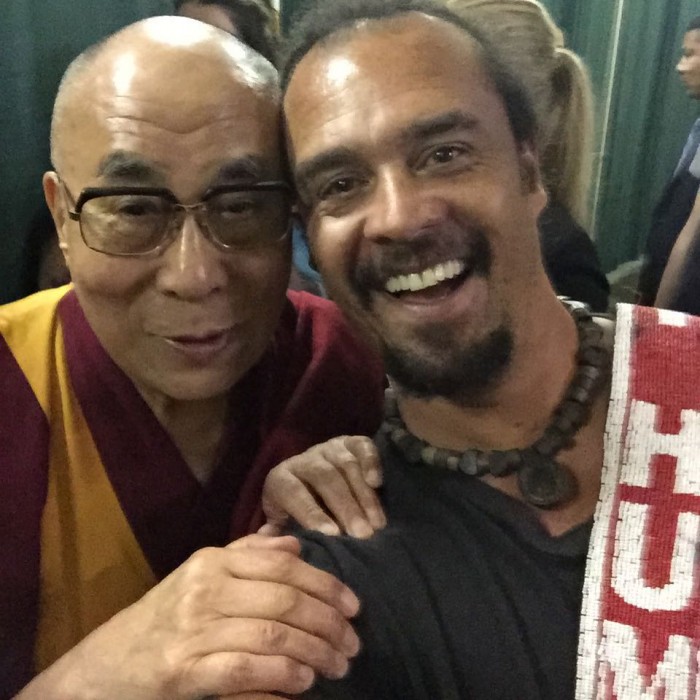 His Holiness The Dalai Lama admits he's not quite interested in popular music.
However, during a recent conversation with musician and humanitarian, Michael Franti, His Holiness provides some wisdom for all musicians (and humans) as to the key components necessary to tap into the true power of music.
He also reminds us that regardless if we wear traditional robes as he does, or a t-shirt with arms full of tattoos, the truth of who we are lies within what we hold in our heart and in our sense of responsibility for the betterment of humanity.
Posted by Friends of the Dalai Lama on Monday, July 27, 2015
Relephant:
~
Author: Traci Wallace

Editor: Travis May

Image: Courtesy of Michael Franti