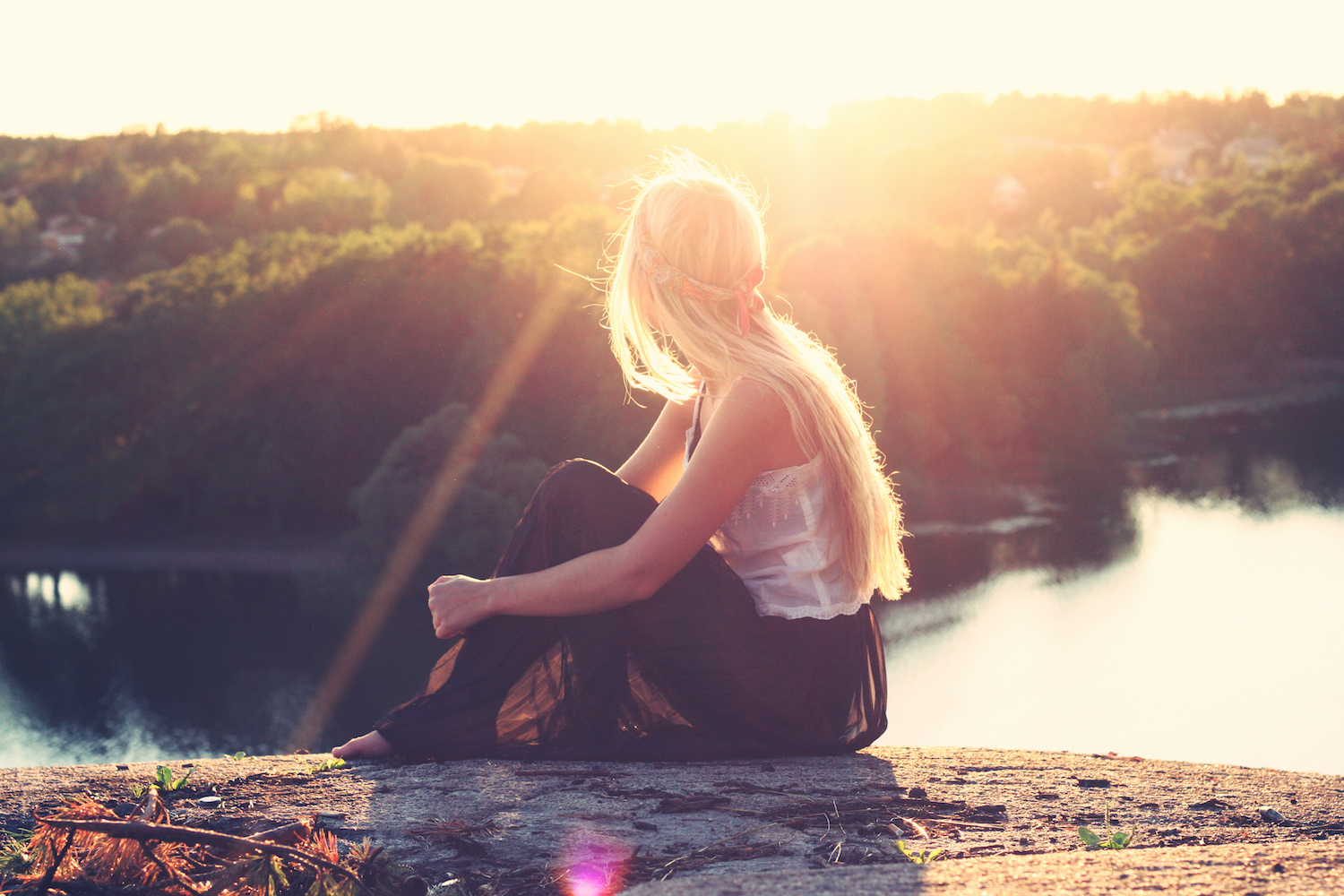 ~
~
I want to marry my boyfriend.
Yes, he knows I'm writing this.
And no, he's not ready… and for all we know, he may never be.
And I'm okay with that.
Don't get me wrong, though. I haven't exactly had the easiest time making peace with it.
There's a woman inside me that balks indignantly at the thought of being okay with this situation. She thinks I should be insulted and hurt that he's not ready to take this step. She thinks I should make ultimatums and that if he doesn't meet them it means we're not meant to be. She's ashamed at the idea of wanting more than he wants. She thinks the only logical thing to do is to stop talking about it with him and slowly start to withdraw and disconnect.
But she doesn't run the show anymore. She's a voice from my past. She's the voice of Cosmo advice columns and overprotective girlfriends from college. She's so attached to the outcome, to the way she thinks it's supposed to be, that she can't understand, let alone appreciate, what's actually there.
I stopped listening to her once I realized that she didn't actually understand how real relationships work.
Luckily there's another part of me (the part that actually makes the decisions) that's willing to slow down, cast aside the expectations, and look only for what's real and true in the unique relationship between my partner and me.
My boyfriend and I have talked a lot about the whole marriage thing. As we keep talking about it, the conversations we have continue to evolve. These conversations continue to bring us closer and my guess is that at some point we'll decide to get married, or we'll decide not to, but that moment of clarity will be only one of many stops along our journey. I've always been more interested in the journey than the destination, so I'm in no hurry.
Let me explain.
I want to get married because I think it will grow us a lot and enable our partnership to go deeper. I want us to make a solid commitment; one that means we'll always find a way through even if we can't see the way. It's not about snagging a man and living happily ever after. It's about acknowledging that true partnership is a continuous challenge that will require us to face our demons over and over again. It's about us both saying we are 100 percent ready to take that ride.
But the truth is that each time we discuss it, I already feel like both of us are growing deeper together. I already feel like we're facing our demons and navigating through them together. For someone who thinks the journey is more important than the destination, I have to admit I'm getting a pretty good deal here.
I've come to see that marriage isn't an outcome, but a process. As long as we're in the process, we're having an important part of the experience. This isn't a game we win at "I do." It's a game we win simply by the act of playing it, by continuously exploring our feelings about it.
The conversation around marriage brings up a lot of fear for both of us. For him, there's fear of doing it wrong, of being left behind, of not being enough, of being misunderstood, and of all sorts of other things that I don't presume to totally understand. For me, there's fear of being needy, of compromising, and of being rejected. It's quite an impressive feat to stay loving, empathetic and connected through all of this together, but it's a worthy undertaking that grows us both immensely.
More than any of our other conversations, the ones we have about getting married show me how solid and committed we already are. I've come to understand that it's not a lack of care that causes him to need more time. It's actually immense care that has him go slow. Knowing that he's susceptible to freaking out and sabotaging when he moves too fast, I'm grateful that he's careful enough with our relationship to not risk rushing things, even when it feels like I'm pressuring him.
So I'm okay with taking our time to discover our evolution as a couple step-by-step, because I trust us both to do what's right for us, even if it takes a lot of courage to do so. There is no formula for how this is supposed to go. There is no one way it's supposed to look. As long as we are moving forward, as long as we are willing to keep examining our lives and leaning into our fears, there is no pace that's wrong.
I've realized that what's important to me, more than actually getting married, is that we keep talking about it. That is how we get to keep growing in this area as we continue figuring it out.
What's important is that we are not each waiting for the other to change their mind to align with our own, but rather that we are both actively co-creating the relationship that's right for both of us.
~
~
Author: Summer Engman
Editor: Caroline Beaton
Image: Unsplash